Smokeshow Hockey Star Hilary Knight Dominates on the U.S. Women's National Team and the Maxim Hot 100
"Scoring two goals to win a game will hurt an opponent more than a punch in the face."
(Photo: Getty Images)
Hilary Knight is a leader of the U.S. Women's National Hockey Team, not to mention one of the top female players in the world. 
Fresh off a high-profile, successful team salary renegotiation with USA Hockey, the 27-year-old University of Wisconsin grad is busy readying for next winter's Olympics, where the Americans are expected to compete for gold.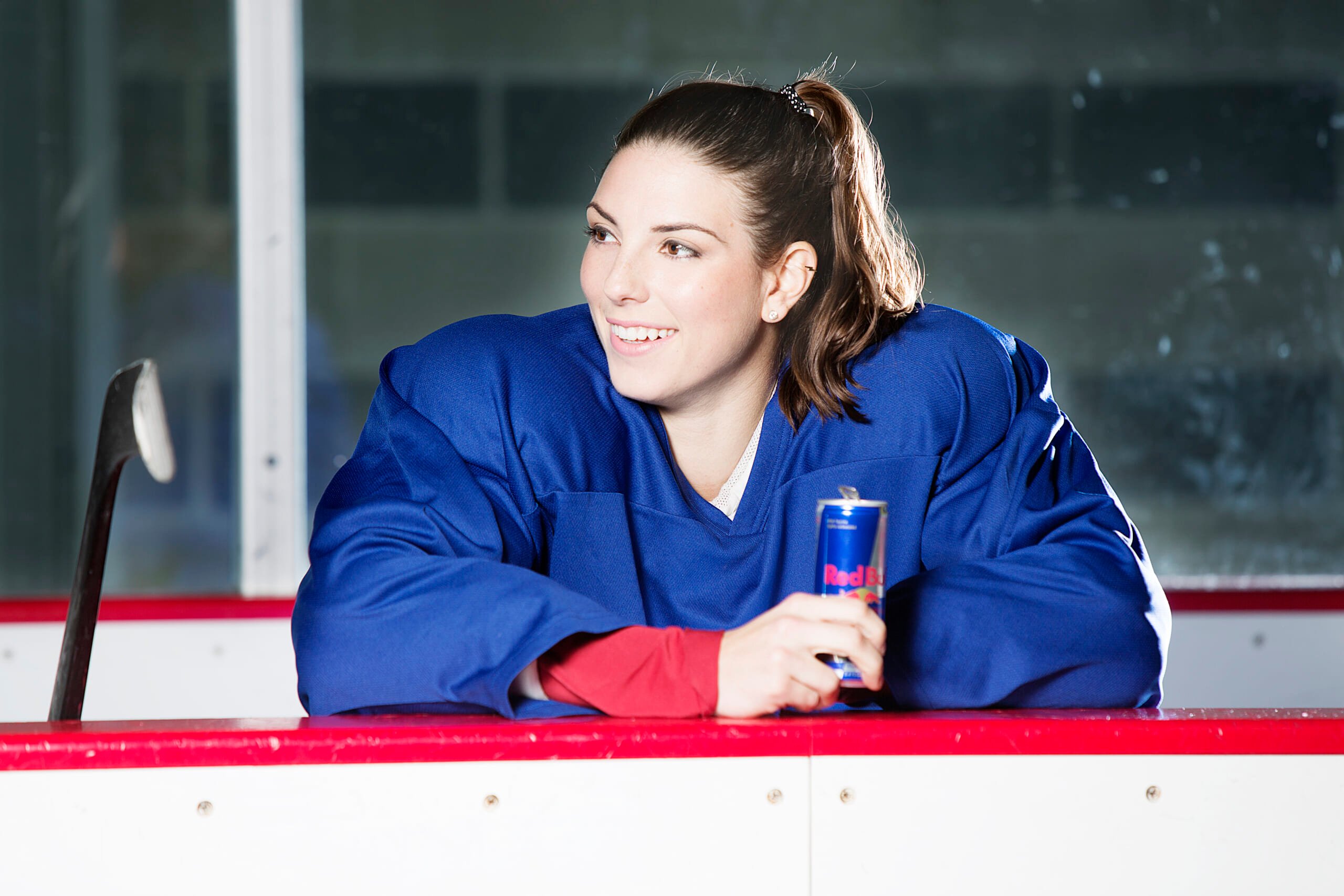 She took a break from her preparations for PyeongChang '18 to speak with Maxim about life, hockey and her spot on the 2017 Maxim Hot 100.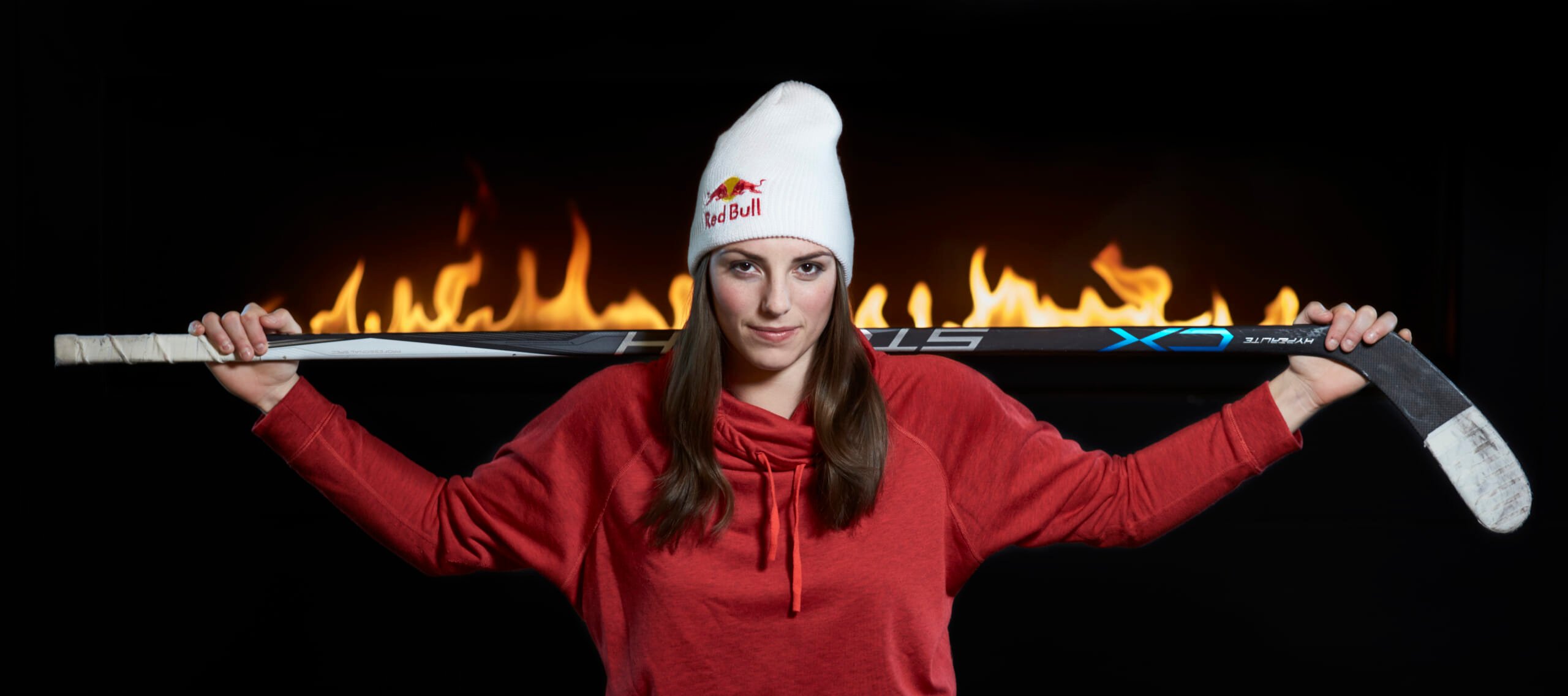 How difficult is it to support yourself in a sport with only a small professional league? Does this make the recent negotiations with USA Hockey even more significant?
It is very difficult. That is why we were so passionate about fighting for equitable support. We dedicate our lives to training and performing at an optimal level and it's hard to do that for a prolonged period of time without the appropriate amount of support. Our sport is still very young in many ways, but there is a ton of growth on the horizon and it is a very exciting time to be a part of women's hockey.
Fortunately I have some amazing partners that I work with that continue to support me and enable me to unleash the best me!
How do you view the state of women's hockey? What would be your dream for the sport (growth of the NWHL, more money for players, more girls participating in the sport)?
It is an exciting time right now in women's hockey and we are just scratching the surface of its potential. There is a ton of growth on the horizon and I am so proud that our team continues to take the sport's visibility to the next level. We expect increased registration numbers and greater participation from the grassroots level to the professional levels. 
Obviously, I would love to see elite players be paid as elite players in a sustainable professional league and my next project is to work with companies to make hockey more accessible and affordable to everyone.
Do you wish there was more body-checking and physical play allowed in women's hockey?
I think that's where our sport is misunderstood the most—the game is very physical. Granted we are not allowed to make any open ice hits and body checking tends to vary from game to game but the most impressive part of women's hockey is the level of skill we possess. You have to be tactical removing the puck from the opponent to regain possession without just going through them to get it.
How about fighting? Ever find yourself wishing you could drop the gloves with an opponent?
When tempers flare, it would be nice to change the momentum of the game but it takes a lot for me personally to want to fight someone. Plus, I am more valuable on the ice for my team. Scoring two goals to win a game will hurt an opponent more than a punch in the face.
Some 25 years ago, Manon Rheaume played in NHL preseason games, but as a goalie. Is there any way a woman could attempt a similar feat as a skater?
Yes, absolutely. I'll be waiting by the phone for a call up. It would be another dream come true.
https://www.instagram.com/p/qMx63Lsfg0
What do you do for fun outside of hockey?
I like going on adventures or excursions. Everything else in my life is fast paced so I tend to slow things down in my spare time and go paddle boarding in the summer, watching movies—and of course, I can never go wrong just hanging out with great friends.
Where's your favorite travel destination and why?
I absolutely loved our team vacation to St. Thomas island. It was perfect. My favorite country that I have visited would have to be Sweden. I'm such a sucker for the Swedish culture and I learned Swedish in college so I like to try and navigate my way around.
Some women on the Hot 100 list rely almost entirely on their beauty for a career, while your career achievements have nothing to do with your physical attractiveness. Do you believe your beauty has been a boost or hindrance to your career or has it had minimal impact?
When I was one of the only girls on an all-boys team, I thought that being a girl was a hindrance to my success. I even cut my hair so that opposing teams would stop going after me on the ice.
Now, I embrace who I am. And if a smile can attract people to our sport, then I will take it.
What is Olympic Village like? Can you enjoy the Olympic experience despite the fact that while some competitors finish in a day or two, you compete in a multi-week tournament throughout the games?
The Olympic Village is amazing. When do you find yourself in the same place as so many incredible athletes?! It's a cool feeling when you're grabbing your breakfast in the morning and you are in line with some of your Olympic idols.
The Olympic experience is delicately balanced for our team. We do not get to go all out and enjoy all the festivities because we are in competition mode and winning a gold medal is our singular focus. Balance is key so hopefully we will find the appropriate rhythm to bring back that Gold.
https://www.youtube.com/watch?v=CIQ5nKe-sa0
Why should Americans tune in next winter and check out you and your teammates competing in PyeongChang?
It is simple. Gold or bust. We are closer than ever before and you will see a level of compete that you have never seen before. We are all in.