Olympic Gold Medalist Hope Solo Calls Soccer in the U.S. a 'Rich, White Kid Sport'
That's why we can't compete on the world stage, she claims.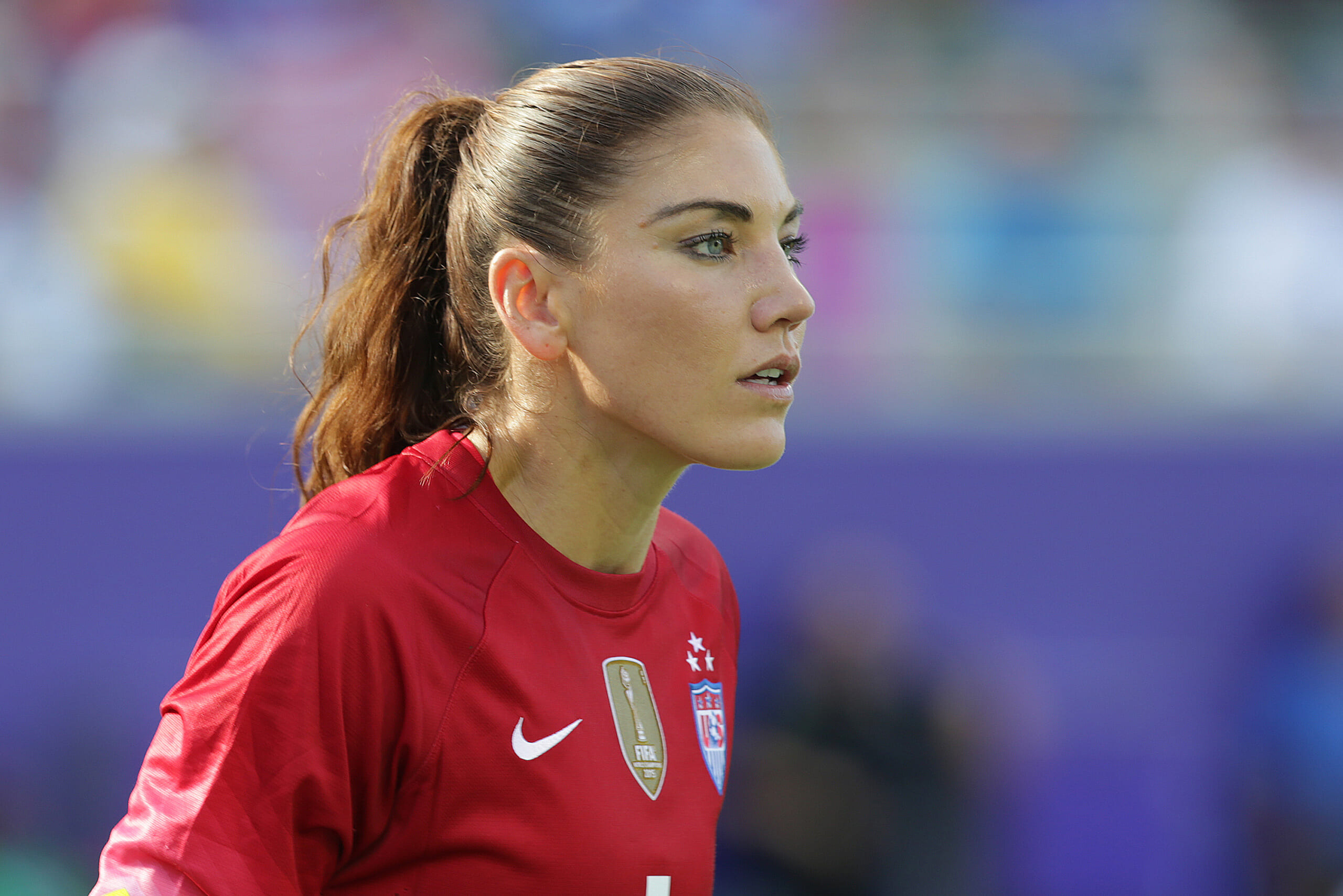 While there's been plenty of excitement around the 2018 World Cup—from reporters being accosted to controversial pictures to drug smuggling—there's still something missing… a U.S. team to root for.
Why is that? According to goalkeeper, two-time Olympic gold medalist, and World Cup champion Hope Solo, it's because American soccer has become a "rich, white kid sport." Here's what she had to say, per Sporting News:
The sport is too expensive for many Hispanic-American, African-American and rural kids to adopt at a young age, Solo told moderator Bonnie Bernstein on Tuesday at the Hashtag Sports conference. That robs the U.S. Soccer Federation of the type of young talent that rises through the ranks in other nations.

If she were a kid today, Solo said, her family would not be able to afford her soccer dream. What does it say, then, to the Hispanic and African-American communities when we tell them their kids probably won't get the chance to play for their country?
"We have alienated the Hispanic communities. We have alienated our black communities. We have alienated the underrepresented communities, even rural communities, so soccer in America right now is a rich white-kid sport," Solo said.

"Then we have to ask ourselves: Well, no wonder why we are not qualifying for the World Cup when we have alienated a huge population of really talented youth soccer players. And that's the state of the game right now."
Whether you agree or not, Solo certainly has the authority to speak on the state of the game. Not only did she help lead the U.S. team to Olympic gold in 2008 and 2012 and a World Cup title in 2015, but, according to Sporting News, the telecast of her team's 5-2 victory over Japan in the title match of the 2015 World Cup still ranks as the most-watched soccer game in U.S. TV history.
Also… she once beat me in a soccer-skill showdown. #Respect
https://www.youtube.com/watch?v=74eaVQ_GH7U