The Houston Texans Will Reportedly Avoid Free Agents Who've Protested During Anthem
They deny it, but owner Bob McNair has a history of criticizing outspoken players.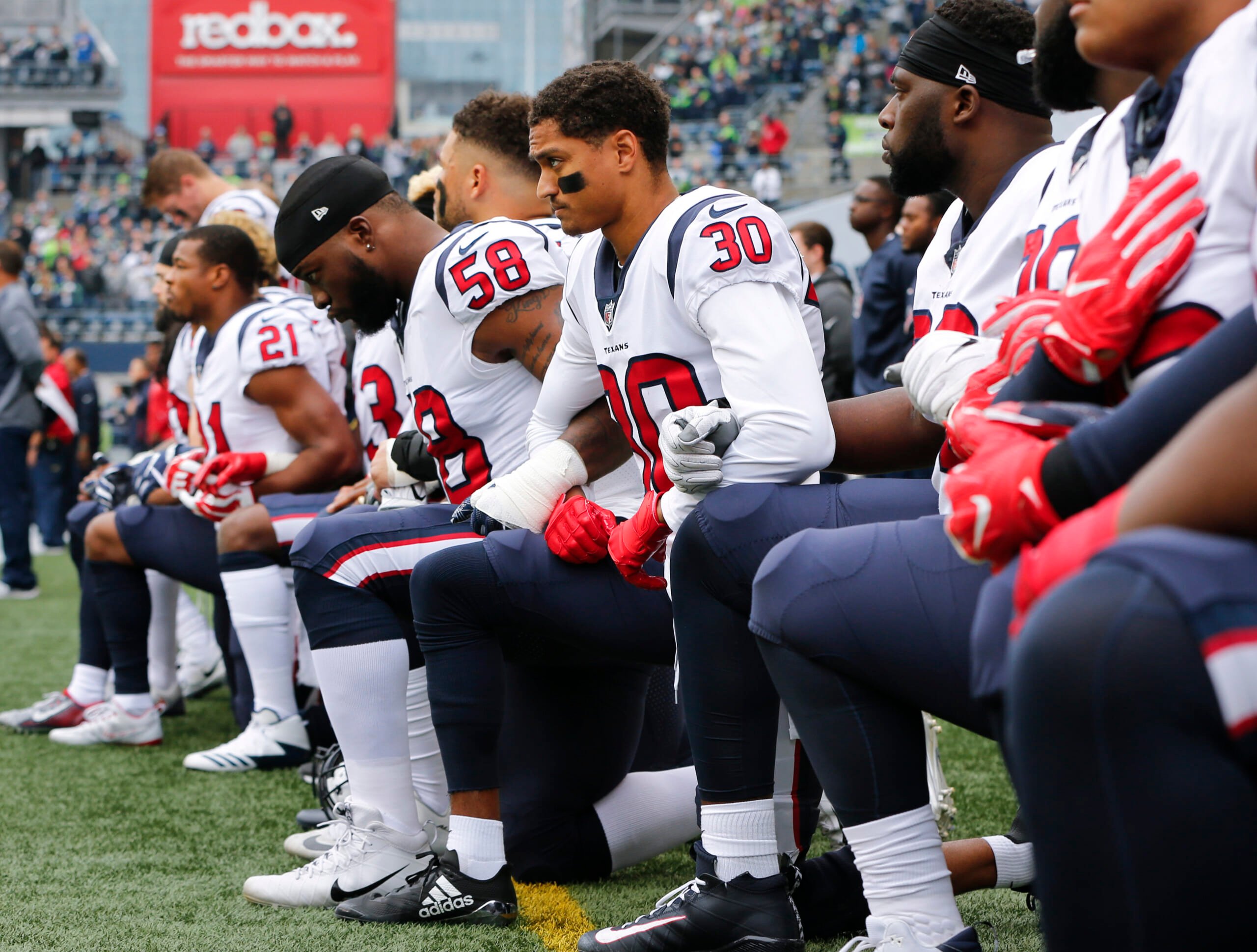 Houston Texans owner Bob McNair has made no secret of his opposition to players who protest during the national anthem. Last year, as pre-game protests of police brutality and racial inequality swept the league, McNair told his fellow owners that they must put a stop to the demonstration. 
"We can't have the inmates running the prison," he said, touching off a firestorm in Houston. His team responded by protesting en masse, but McNair doesn't appear to have heard them.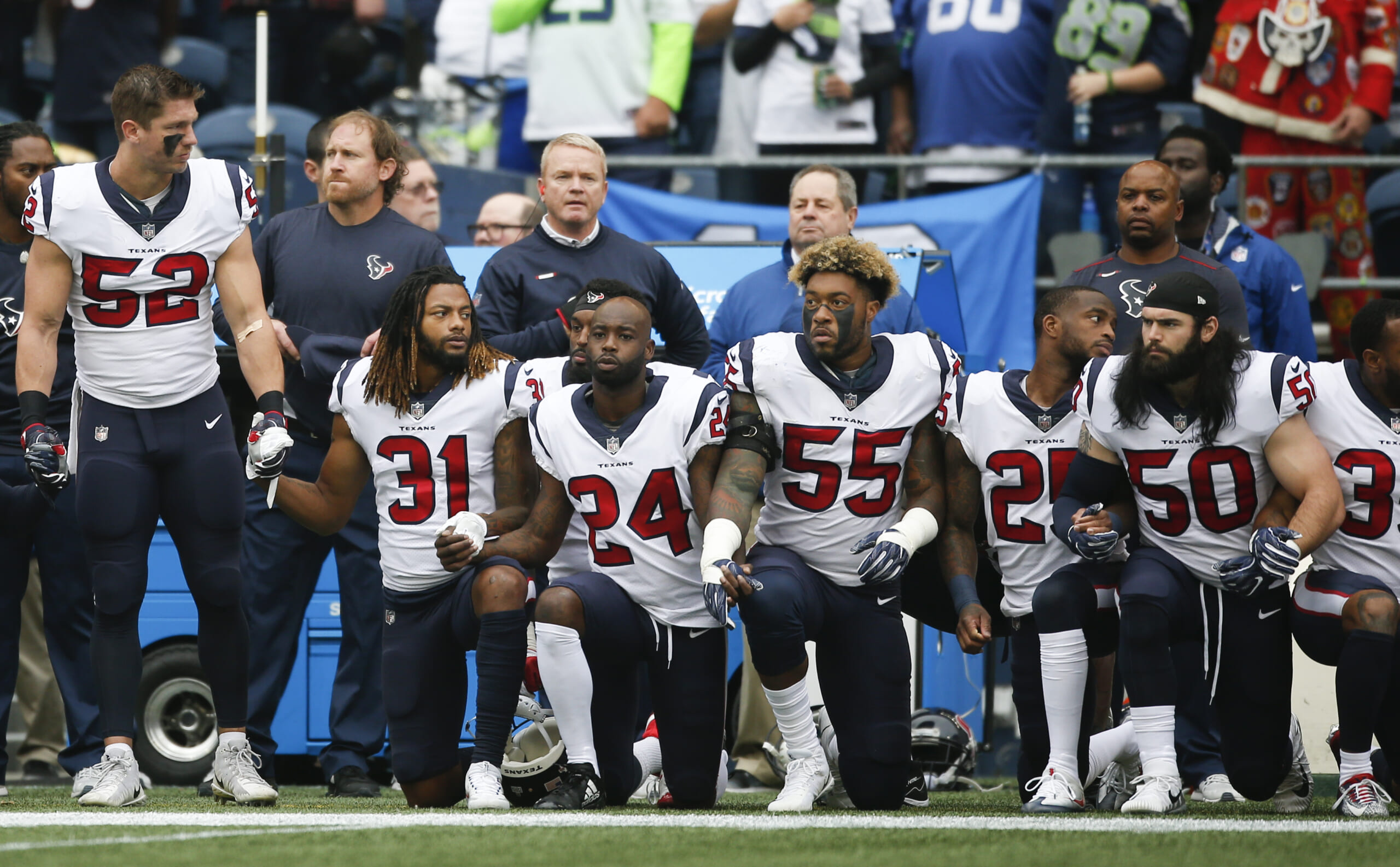 According to Jerome Solomon of The Houston Chronicle, the Texans are actively avoiding any players who knelt during the national anthem last year. 
I spoke with two NFL agents this week who said word is the Texans aren't interested in any players who participated in pregame kneel-downs in protest of police brutality.

There is no directive within the organization, but it is considered to be understood that as desperate as the Texans are to bring in talent, the pool of potential signees and draftees will not include anyone who has participated in protests or are likely to.
The Texans have denied the claim.
"A recent report that suggests the Houston Texans would not sign a player who has protested in support of social justice issues is categorically false and without merit," Texans spokeswoman Amy Palcic said in a statement. "The Texans ownership, coaching, personnel and executive staff sign and hire employees based on talent, character and fit within our organization."
If the Texans are in fact staying away from players who protest, it wouldn't be the first time they've gone out of their way to do so. Last year, after McNair's "inmates" comment, offensive lineman Duane Brown spoke out against the 80-year-old billionaire. 
"I think it was ignorant," Brown said. "I think it was embarrassing. I think it angered a lot of players, including myself. We put our bodies and minds on the line every time we step on that field, and to use an analogy of inmates in prison, that's disrespectful. That's how I feel about it."
Just days after calling out McNair, Brown was shipped off to Seattle. And when the trade nearly fell through because the player coming to Houston failed a physical, the teams changed the terms to make the deal work.
The trade was criticized as not "making football sense," and it was clear to everyone around the Teaxns that Brown's comments about McNair played a part in the trade.
Now, it seems McNair is trying to avoid the headaches that come with opinionated players. Unfortunately for him, it won't be easy to do what The Houston Chronicle has heard the owner would prefer: "field a team with all-white, all-conforming all-pro talent."