How Two Former Pro Athletes Launched a Successful CBD Brand
An ex-MLB pitcher and former NHL player teamed up to create beam, a groundbreaking new CBD wellness brand.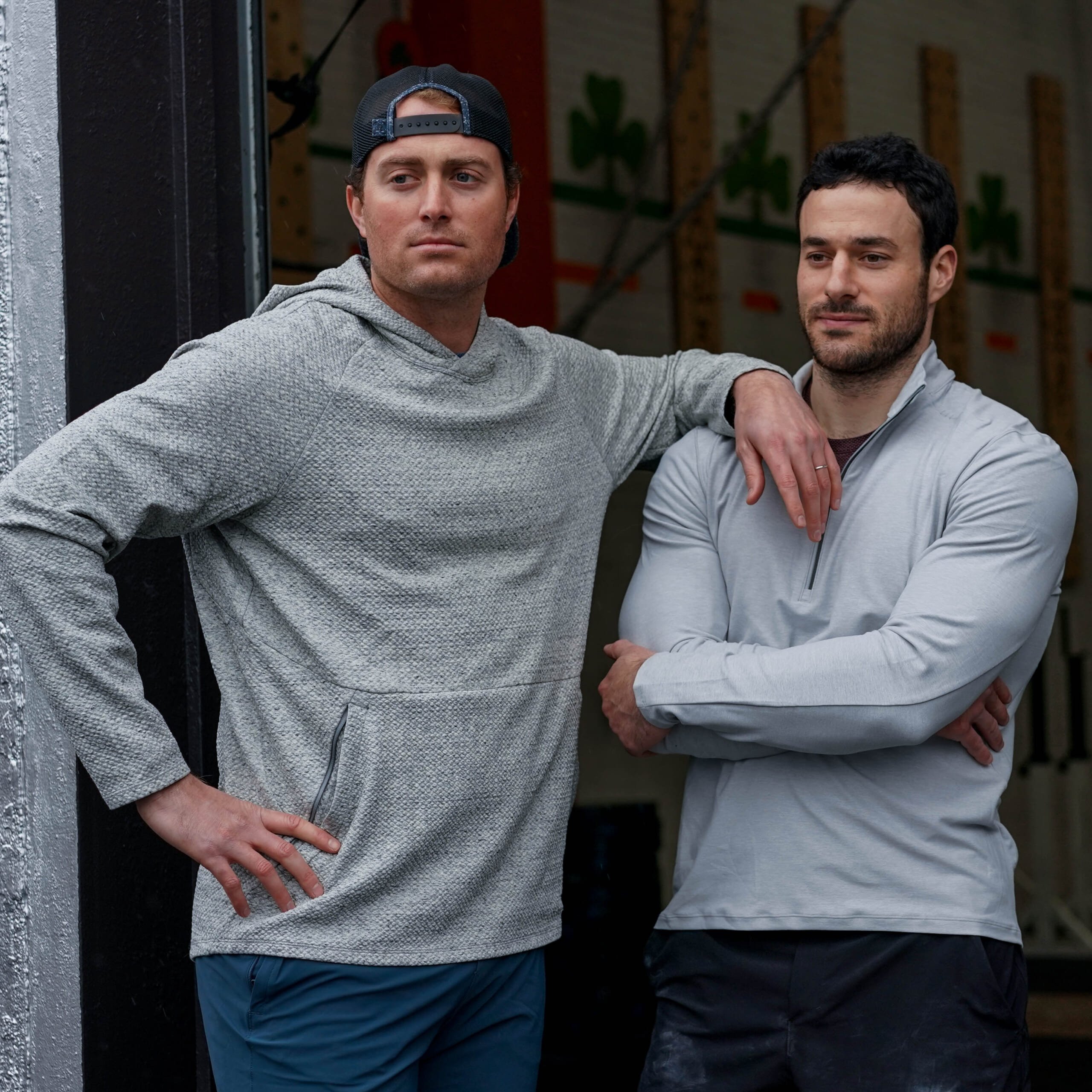 Presented by beam
Kevin Moran and Matt Lombardi never imagined they would one day be in the CBD business–also known as cannabidiol, a compound found in cannabis plants. After all, they had been pro athletes. 
In 2010 Moran, a right-handed pitcher, was drafted in the ninth round by the Chicago White Sox. Lombardi, a hockey standout, won two National Championships with Boston College in 2008 and 2010 and spent two years with the New Jersey Devils and Pittsburgh Penguins organizations. 
Yet in 2018, Moran and Lombardi founded beam, a Massachusetts-based wellness company offering organic CBD products that are 100% free of pesticides, metals, additives and most importantly, THC. "It's a natural extension of us," explains Lombardi. "Helping people to live happier, healthy lives."
It was three years prior, however, that the beam story began. One afternoon in 2015, the two men coincidentally crossed paths at a Boston apartment building. Lombardi was moving out just as Moran happened to be moving in. They'd both gone to Boston College and had been acquaintances there, but their real "bromance," says Moran with a laugh, kicked off that day.
When they began talking, they discovered more than a little in common. Both had suffered a myriad of injuries throughout their athletic careers. Both men were very much into wellness and fitness, the 30-year-old Moran training for an Ironman while Lombardi, two years his senior, was a Crossfit junkie. And both of them were looking for a new business venture that would compliment their lifestyle and capture their interest.
Their conversation turned to CBD. They'd both heard a lot about cannabidiol but it wasn't yet mainstream and they didn't know many specifics. Their first thought was a common one. "Is it gonna get us high?" recalls Moran. "It was a total misunderstanding." 
True to their inquisitive natures, they dove into head first into extensive research and what they found surprised them. "We quickly realized the benefits of cannabidiol," explains Lombardi, who cites better sleep, less anxiety and quicker recovery. 
"Then we looked at a lot of brands in the space – the tone, the aesthetic, and how they were speaking to the customer – and we realized there was a unique opportunity to bring a product to market."
That product, of course, became beam. But first and foremost, they had to ensure whatever they produced would be in lockstep with the principles and values that they as athletes lived by. Completely organic. Extensive testing both internally and by third parties. A process done with complete transparency so that consumers would unequivocally trust that what they were using would be the finest quality available today.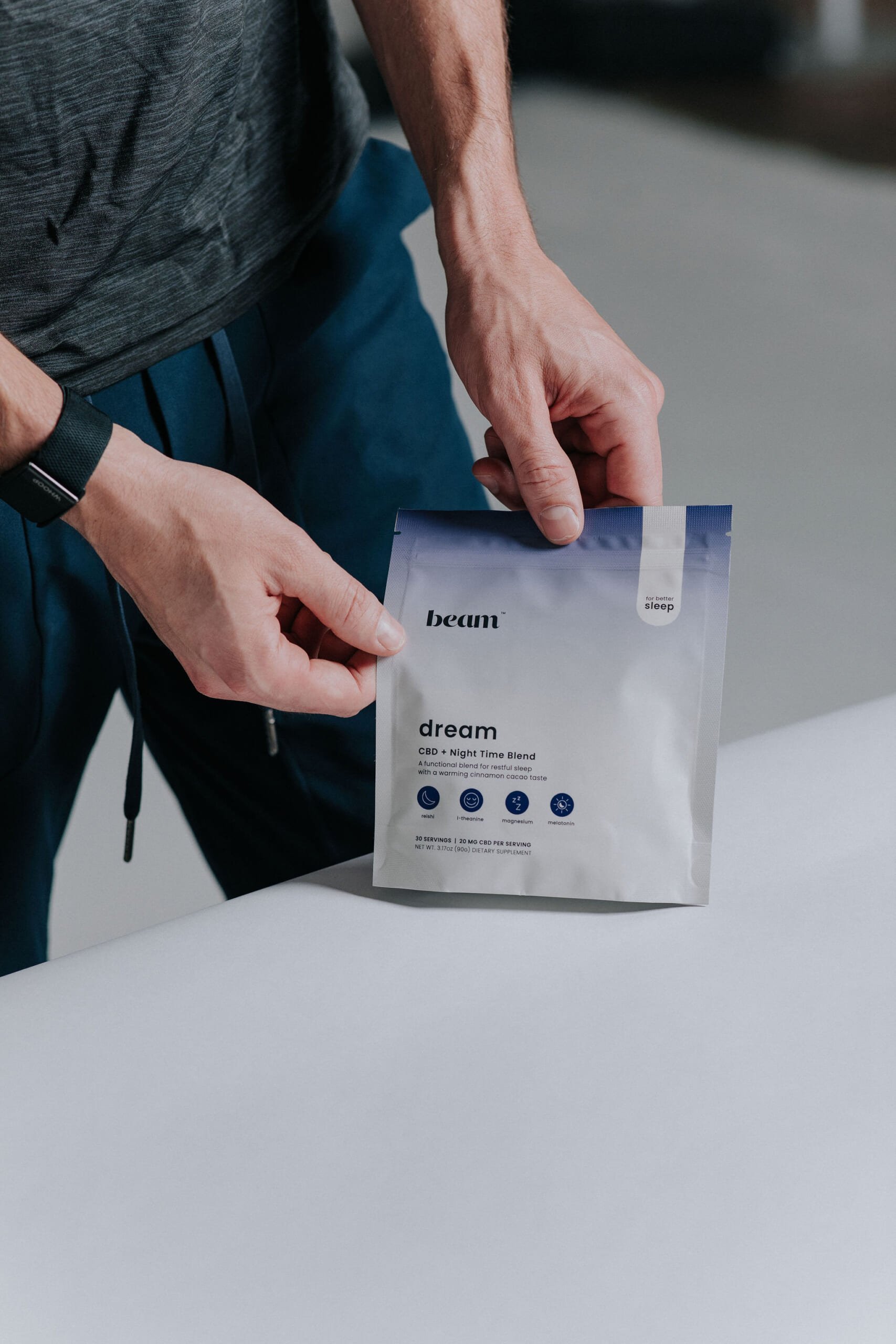 "The secret was nano emulsification," says Moran of their processing method. This allows for greater absorption in the body, hence better efficiency and results. Unlike most CBD products, it was also additive-free. "We had to adhere by our brand standards." Standards so high that many CrossFit athletes, including four-time CrossFit Games champion Mat Fraser, were attracted to the brand.
Their past as professional athletes also helped immensely. "In a space that has lots of uncertainty, our backgrounds gave us tons of credibility," confirms Lombardi. "We're insane about what we put in our bodies." That rep attracted the attention of race car driver Danica Patrick who became an investor. Top PGA pro Billy Horschel agreed to a sponsorship.
But their line-up of products including Clarity (an energy-boosting blend), Dream (to promote a soothing sleep) and The Fixer (a slave to treat muscle soreness and inflammation) are by no means solely meant for competitors. "beam is for is for both athletes and non-athletes," says Moran. "There's never been such an opportunity to serve the needs of so many people in so many different demographics."
Although their primary focus is building a wellness empire, the two friends still haven't lost their competitive fires.
"Which of us would win at a CrossFit contest?" Moran laughs. "That's easy. Matt, one hundred percent. He could be a pro."
"Fine," Lombardi says with a smile. "But in any endurance event I would eat Kevin's dust."