Ice Cube Could Make a Killing Off of McGregor vs. Mayweather Without Betting a Single Dollar
Turns out he's already got Vegas' biggest venue booked.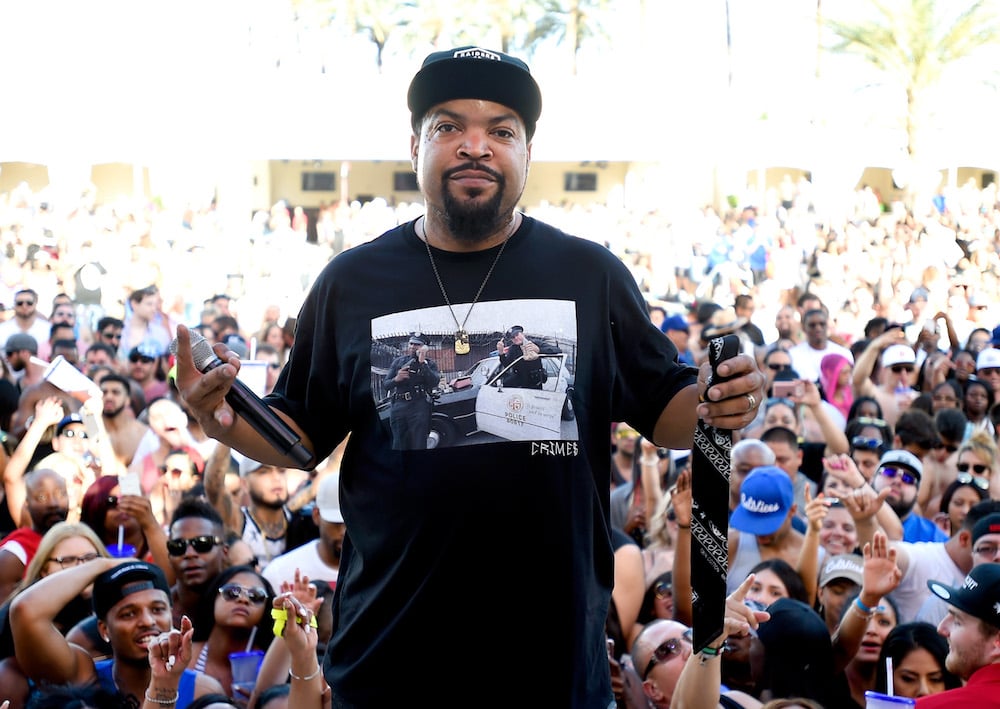 When Conor McGregor and Floyd Mayweather made their upcoming fight official last week, it's hard to imagine there was anyone happier than Ice Cube. As the rapper/actor/commissioner of a three-on-three basketball league no doubt noticed when the announcement was made, a date and location was set, but there was no venue. 
https://www.instagram.com/p/BVVcvO8gIhc
The most obvious choice for a fight in Vegas would be T-Mobile Arena, the 20,000-seat venue on the strip that opened last year. But guess who already has the venue locked down on August 26? That's right, it's Ice Cube, who's bringing his cavalcade of retired NBA stars to Vegas that night. 
With T-Mobile Arena booked, McGregor and Mayweather got on the calendar at the MGM Grand. But there's little doubt that everyone involved in the fight would prefer the 3,200 additional seats and subsequent ticket sales that would come with the newer arena. 
And Cube is feeling generous. "If they do what they're supposed to do and make us happy, yeah we'll move," Cube told FS1. "We're talking about it. I think we're going to get there."
What does he mean when he says he has to be made "happy"? We're guessing it's a whole lot of money. And the promoters of this fight will have it. By one estimate, the bout will bring in $600 million in revenue, thanks in part to an average ticket price of $4,451. With 3,200 more seats at T-Mobile Arena, that's another $14.2 million in ticket revenue. Cube will no doubt be happy with half of that. 
In other McGregor vs. Mayweather news, the UFC superstar appears to be feeling confident about his chances in the ring—at least if his new mural is any indication. 
https://www.instagram.com/p/BViyARhgVPxhttps://www.instagram.com/p/BVizyzsguuj