James Harden Parties With Kylie Jenner, Hits Strip Club After Worst Game of His Life
After the Rockets got crushed by the Spurs, is Harden the latest pro athlete to suffer from the dreaded 'Kardashian Curse'?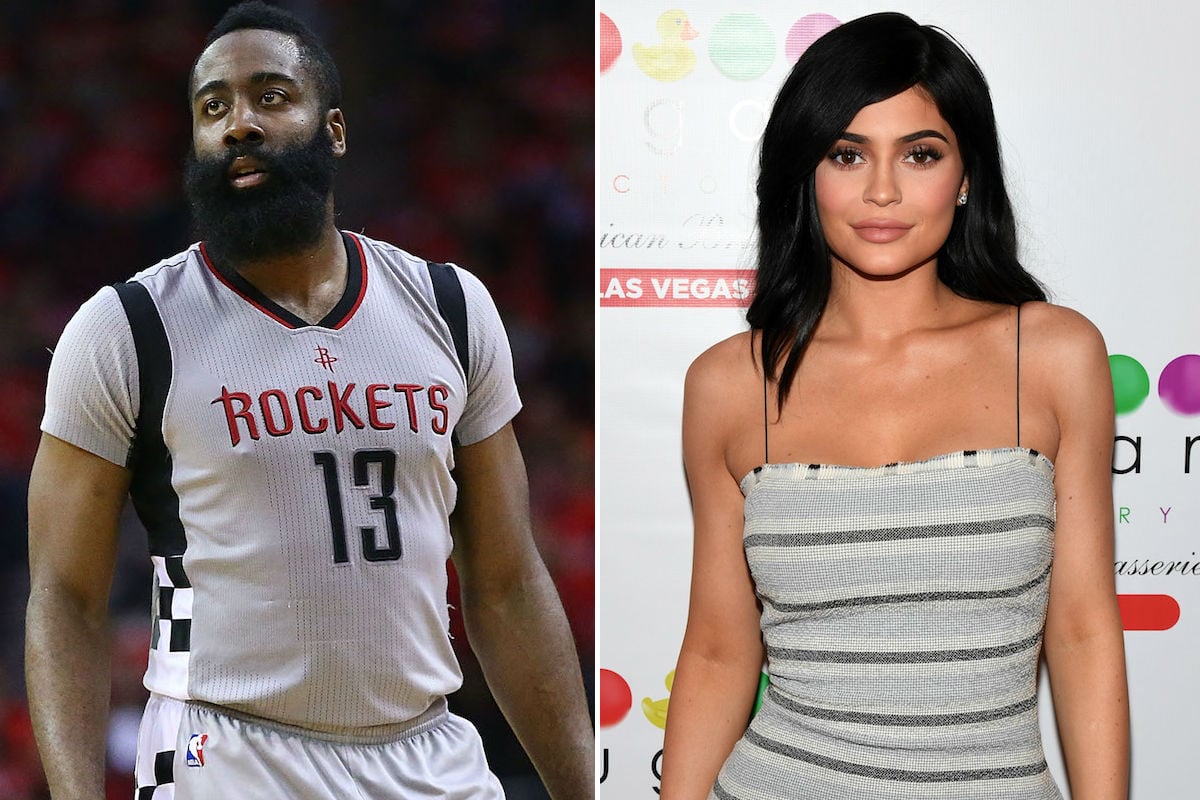 Houston Rockets point guard James Harden has had an incredible year that has him firmly in the MVP conversation. That's why his performance in game six of the series against the Spurs was so surprising. 
To put it bluntly: He sucked. The Bearded One put up 10 points on 2-11 shooting in 37 minutes. He had one more assist than turnover and a gaudy -28 plus-minus as Houston's season ended with whimper. 
How did Harden respond? By hitting a nightclub and then heading over to a strip club. TMZ posted video today of Harden at Houston's Set, where fellow club goers chanted "M-V-P" at him as rapper Travis Scott performed on stage. There's no footage at the strip club, unfortunately. 
Kylie Jenner was also reportedly in the house. The 19-year-old social media maven is rumored to be dating Scott and has been spotted in Houston with him in recent weeks. 
But if Harden is suffering from the so-called "Kardashian Curse," most are blaming his now-fizzled relationship with Khloe Kardashian, not hanging out with her little sister. The Root has some opinions on this:
Khloé's family history is rich with the discarded carcasses of black stars who dated the Kardashian women before spiraling into nothingness. Before dating Kim, Reggie Bush won the Heisman Trophy and was a top NFL prospect, but after she got her paws on him, he became the first player in the NFL to retire with negative yards.

She turned Brandy's brother into a porn-star, reality-show flame-out who ended up as Floyd Mayweather's mascot. We won't even mention the secret teacup Kim K. carries around to make sure Kanye stays in "the sunken place."
Plus, we all know what happened to Lamar Odom when he dated Khloé.
Harsh! Meanwhile, the youngest of the Kardashian/Jenner clan is preparing for the launch of her very own spin-off reality show, which premieres in July. 
https://www.youtube.com/watch?v=eGnTSq5Qtk4
It just got its first trailer and it totally looks like it'll be worth watching. (Just kidding.) Check out Kylie rocking her new "Human Barbie" persona below, if you dare…
https://www.instagram.com/p/BT9eAmaAIVMhttps://www.instagram.com/p/BT9bbeyguOYhttps://www.instagram.com/p/BT9ccyTgR9D