James Harrison Fires Back At Steelers Players And Fans Blasting Him For Joining Patriots
Did Harrison "erase his own legacy" by signing with the Pats?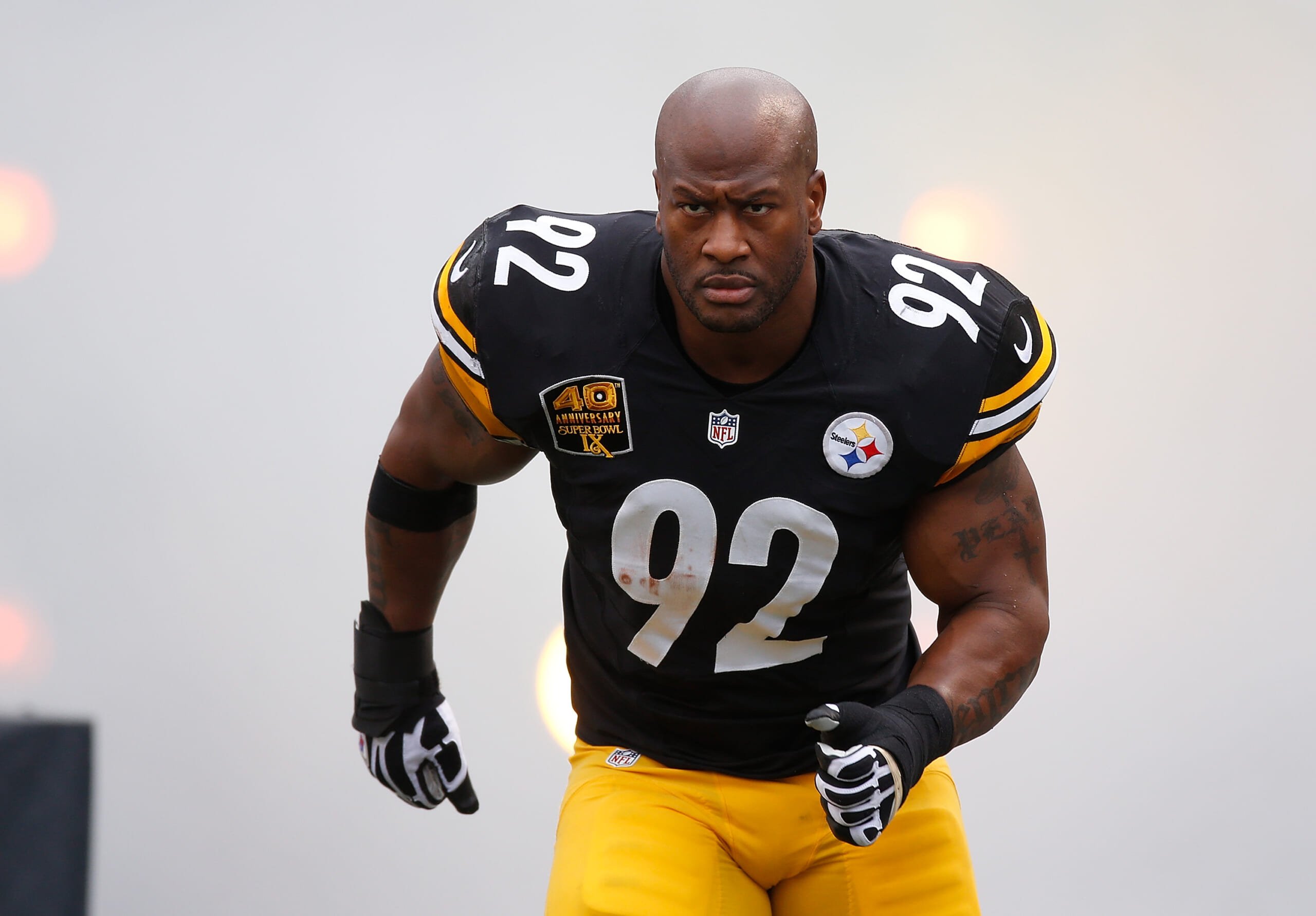 James Harrison is a Pittsburgh Steelers legend. But at 39, he only appeared in five games this year, recording just a single sack. So it wasn't a huge surprise when the Steelers let him go last week. 
But then the Patriots signed Harrison and suddenly, the Steelers all-time sack leader and one of the franchise's most beloved players was sleeping with with the enemy.
https://www.instagram.com/p/BdOeawVA9MT
Harrison told the Pittsburgh Post-Gazette that he had "a little hesitation" before signing with the Pats, but ultimately made a "business decision." Just as he didn't blame the Steelers for releasing him, he didn't want to be blamed for moving to New England. 
On Friday, Harrison shared a fiery statement to Instagram that he says will be his "only comment" on the matter. Swipe below to read the whole thing. 
https://www.instagram.com/p/BdSv_p4g_QV
Steelers fans and his former teammates don't see it the same way. ESPN spoke to players on the Steelers who said Harrison's behavior forced the team to cut him. 
Players witnessed Harrison sleeping in a recliner during position meetings and snoring loudly while outside linebackers coach Joey Porter tried to teach, the source said. Sometimes, Harrison would skip meetings altogether, and when he missed practices for various injuries, player suspicions would rise when Harrison conducted his famous power-lifting sessions the same week or day, the source said.
The fact that he signed with the Pats further drew the ire of his old teammates. "He erased his own legacy," center Maurkice Pouncey said. 
"He chose to leave. He made certain decisions, and his actions got him to this circumstance," linebacker Bud Dupree added.
Fans responded with even more venom, doing the things fans do when they feel that their favorite athletes have betrayed them—burning jerseys and calling him a "trader."
James Harrison signs with the patriots. What a trader.

— Rob Hockenberry (@robhockenberry) December 26, 2017
Wow! I know I'm late but, James Harrison signed with the patriots ..WTF that trader 😑

— LIVVVVV✨ (@olivia_ingramm) December 27, 2017
Fuck you you fucking trader. Hope you snap both of your legs in your next game.

— Alex Carraway (@Softball_018) December 29, 2017
Some have suggested that the Pats signed Harrison in order to get intel about the Steelers, who they could face in the AFC Championship. But that seems unlikely. Bill Belichick already knows more about the Steelers than even the Steelers coaches. And he certainly doesn't need inside info from a guy who slept through practices. 
More likely, this is a troll move by Belicihick, who's hoping to get into the heads of the Steelers. And it appears to have worked.