HBO's Jim Lampley Says Floyd Mayweather 'Obviously' Threw Rounds In Conor McGregor Fight
What better way to set up a rematch?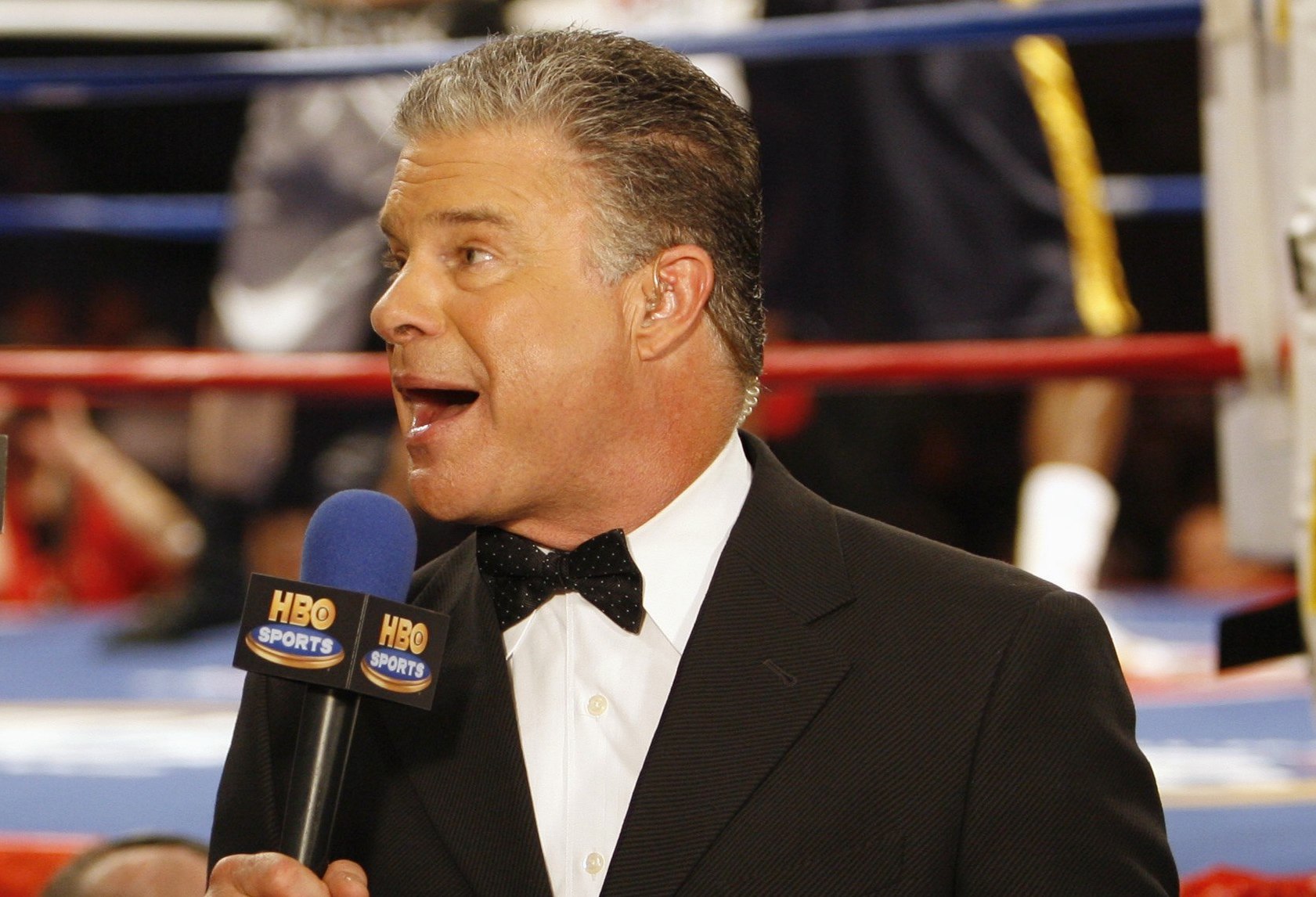 Longtime HBO boxing announcer Jim Lampley has a theory to explain Conor McGregor's success in the early rounds against Floyd Mayweather in August, and it's got nothing to do with the UFC superstar's underrated boxing skills.
"Oh yeah, obviously," Lampley told TMZ Sports when asked if he thinks Mayweather let McGregor win the first few rounds of this summer's megafight in Las Vegas.
"He created a marvelous scam with this whole thing," Lampley said. "He allowed Conor to 'win' three rounds so the whole global MMA community could have something to latch on to. I think there's a decent chance there are enough suckers out there Floyd can make another $150 million. Why not?"
The most famous face in boxing commentary seems sold on Mayweather's desire for a rematch. 
"Why else is he putting videos of him working out? Why did he allow Conor McGregor to win three rounds? Why did the whole thing last 10 rounds? It's all a set up," he says.
The videos of Mayweather working out that Lampley is referring to were recently posted on Instagram, and show the retired-for-now boxer hitting a heavy bag. 
https://www.instagram.com/p/BabD8dMAXfK
Lampley is certainly not alone in thinking that Mayweather took it easy on McGregor in the early rounds of their fight. "The first four or five rounds, he let him do that," Oscar de la Hoya said after the fight, which he called a "big fraud." 
Lampley's logic makes sense too. If Mayweather wants another huge pay day for a rematch with McGregor, letting their first fight go 10 rounds makes more sense than ending it in the second. 
In fact, the only fault we can find in Lampley's argument is his suggestion that an Instagram post indicates Mayweather's desire for a rematch. 
https://www.instagram.com/p/BaOsdo4gEVJ
We've learned not to read too much into what Floyd puts online, otherwise we'd be convinced he was auditioning for a role in Sgt. Pepper's Lonely Hearts Club Band.