Richard Petty: 'No Way To Compare' Jimmie Johnson's 7th NASCAR Championship With Mine
Who do you think is the G.O.A.T.?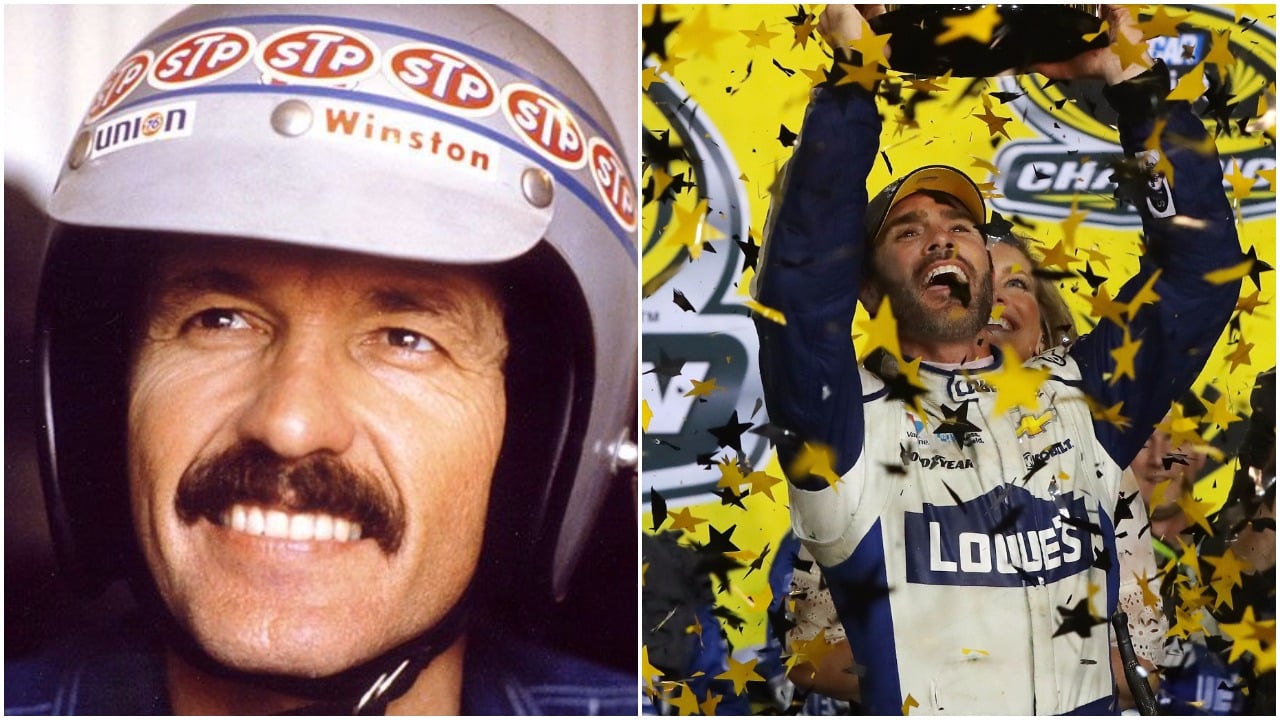 Jimmie Johnson's improbable overtime victory in the Ford EcoBoost 400 at Miami Homestead Speedway Sunday sealed the racer's seventh career NASCAR championship, tying him with Hall-of-Famers Richard Petty and Dale Earnhardt.
All three drivers were close in age when they won their seventh title, as Johnson is 41, while Petty was 42 when he won his last championship in 1979 and Earnhardt was 43 in 1994.
But the different conditions of the three eras make comparisons impossible, insists Petty. "You did it under your circumstances," Petty told on ESPN.com. "When somebody else does it, they do it under different circumstances. There's no way to compare what I've done or what Earnhardt done or what Jimmie's doing against each other."
When Petty started winning championships, drivers still raced on some dirt tracks using cars converted from actual production models. Earnhardt drove only purpose-built, tube-frame racers on asphalt during his run, and Johnson has had to contend with a switch to a drama-inducing "Chase" rules system that pits drivers against one another in playoff brackets rather than letting them accumulate points to earn their championships.
"He's doing his thing in his time," Petty said. "He's beaten all the guys that's out there that he's got to run against. Earnhardt did that with his crowd. And I did that [racing] with the Pearsons and the Allisons and the Yarboroughs and all that."
In typical Nascar fashion, the championship was settled following a crash on a late-race restart that was the result of a dubious yellow flag that regrouped the contenders. In that start, Carl Edwards and Joey Logano collided, clearing the path for Johnson's victory on the subsequent restart.