J.J. Watt Clashes With Baker of Pornographic Cakes Over His Charitable Efforts
Warning: Boob cakes below.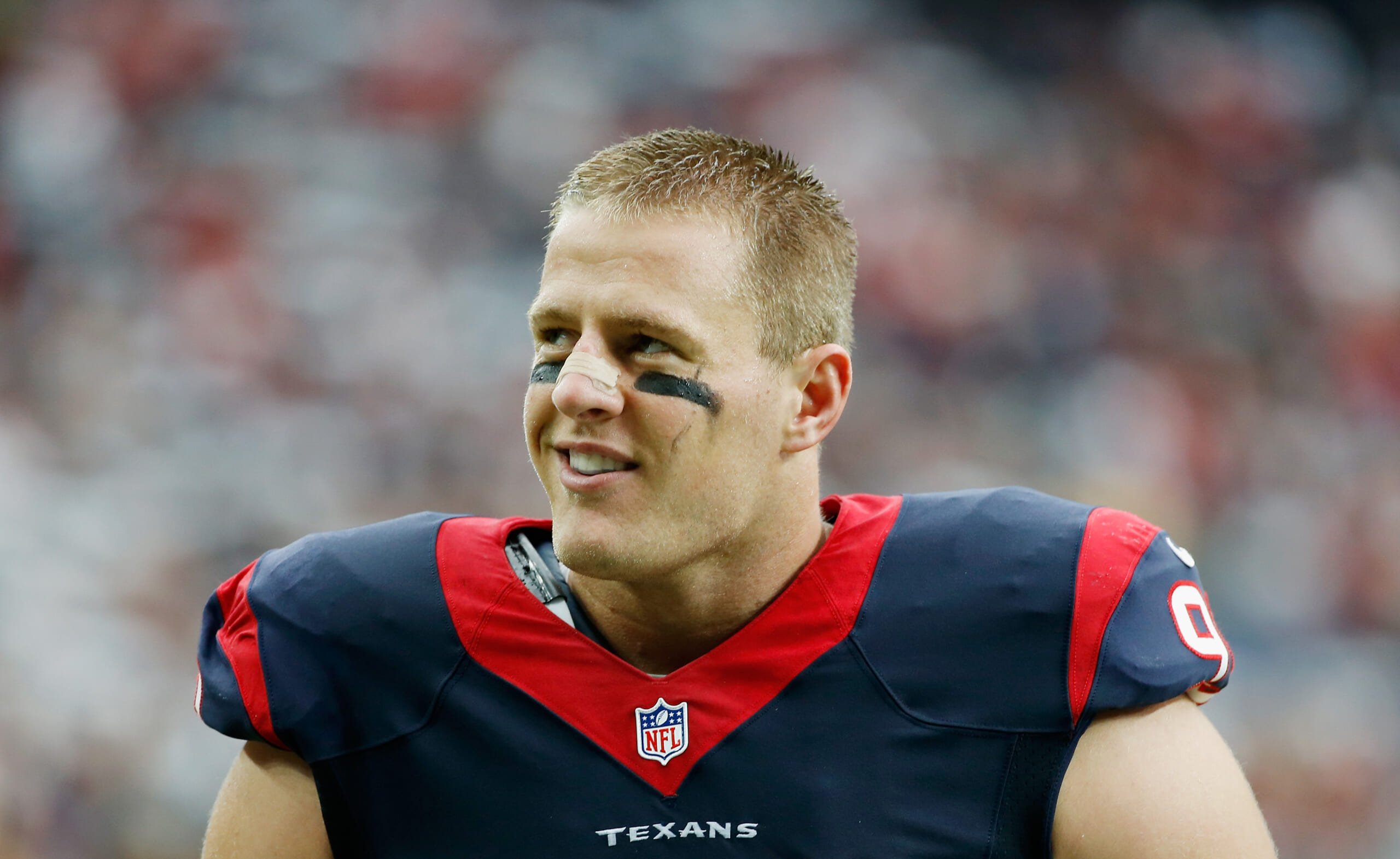 Houston Texans superstar d-lineman J.J. Watt famously raised tens of millions of dollars for relief efforts in the wake of Hurricane Harvey last year. After initially hoping to raise $200,000, Watt ended his drive with more than $37 million. 
He was celebrated, honored and now, months later, he's being questioned. In response to the announcement of yet another award for Watt, a baker of pornographic cakes took him to task. 
But do we know where any of money went because I can't find one person they got any help from the JJ Watt foundation for Hurricane Harvey and I know JJ's a great man.

— Adult Cakes By Kim (@kimsbow) February 27, 2018
Yeah but does he know where the funds went because nobody I have spoken to and I lost my house to can say that they ever got any funds from the JJ Watt Foundation or the Red Cross https://t.co/4otkydZSDH

— Adult Cakes By Kim (@kimsbow) February 27, 2018
Before we get to Watt's response, let's take a moment to learn a bit more about Kim and her business. 
She's a baker who, according to her website, will gladly bake customers the types of cakes they're used to finding in wholesome, family friendly bakeries. But she'll also get weird, if that's what you're into. 
Anyway, Watt responded to Kim by defending the work he's done with the nearly $40 million he raised, which will be "be used to rebuild homes, restore child-care centers, provide food and address health needs of those affected most," according to NFL.com.
"While I understand the total recovery from Hurricane Harvey could require upwards of $200 billion, and this $37 million will not be able to help every single person as I so badly wish it could, I have made it my mission to ensure this money makes as large of an impact as possible," Watt said in a statement last year.
Here's how he responded to Kim:
There are 2.3 million people in Houston alone, Kim. I apologize that we aren't able to reach every single person, it's simply not possible. We've rebuilt homes & day cares, provided food & medical care and our work is far from finished! I promise we're doing the best we can!!! https://t.co/X0Uj8chCRu

— JJ Watt (@JJWatt) February 28, 2018
Post about the work you do:
quit bragging!!

Don't post about the work you do:
you're not doing enough!!

Build a life you are proud of and enjoy every second of it you can. Life's too short to let negativity bring you down!!! #PositiveVibes

— JJ Watt (@JJWatt) February 28, 2018
Kim must be feeling bad about this. She should apologize by sending Watt a boob cake.