Joel Embiid, The NBA's Thirstiest Player, Continues to Lust After Rihanna: 'I Love You, Hit Me Up'
The Sixers center has an impressively horny history of shouting out everyone from Rihanna to Kim Kardashian to Mia Khalifa.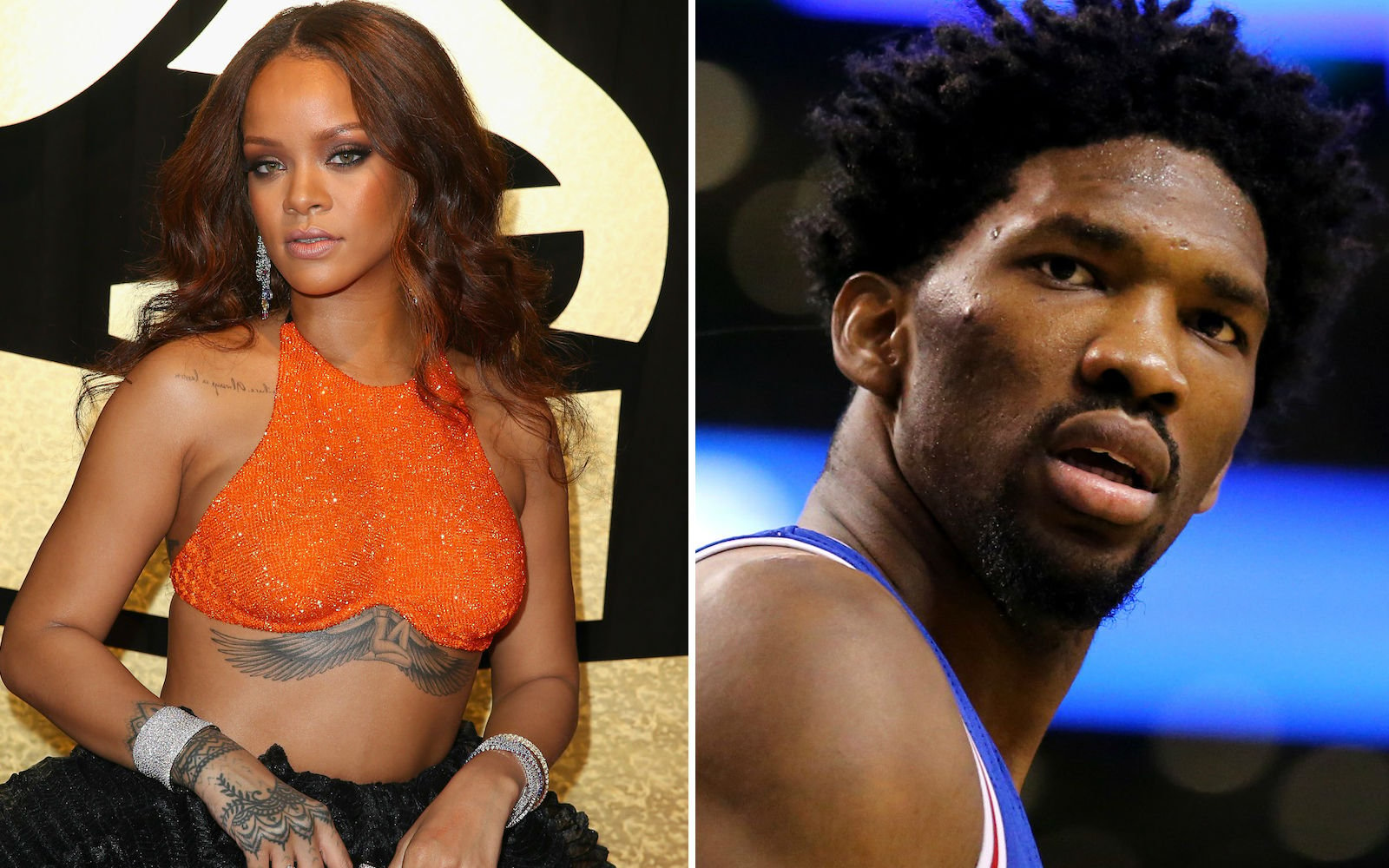 It's easy to look at Joel Embiid, a seven-foot-tall, 22-year-old millionaire, and see someone who's nothing like you. Don't fall for it. He may have supernatural athletic talent, but off the court Embiid is just a dude, and that's never more obvious than when he's doing what most dudes in his situation would do—using his fame to try to hook up with a celebrity. 
Embiid's primary object of affection over the years has been Rihanna. Back in 2014, he asked her out on Twitter. Nothing came of it. But after he tweeted a doctored picture of her in his jersey and pretended to be at dinner together, Rihanna followed him. Progress!
Now, he professing his love for her once again. Over the weekend, TMZ caught up with Embiid and the Sixers center turned to his favorite subject: Rihanna.
While it's obvious that Rihanna is atop Embiid's lust list, he's also flirted with other famous ladies online. In the summer of 2014, he tried to slide into Kim Kardashian's DMs, only to realize minutes later that she was married. 
Oh I didn't know you were married sorry @KimKardashian just saw it from the fan's tweet… have a nice day

— Joel "Troel" Embiid (@JoelEmbiid) July 16, 2014
Earlier this year, reality TV star Olivia Pierson posted a shot of her snuggled up with Embiid on Valentine's Day, but he shut it down as #FakeNews.
He's also been caught asking Instagram models to show him their feet.
And in a move that won him the respect of ex-porn star and current pro athlete tormentor Mia Khalifa, he delivered a severe burn to her after she called him and Sixers teammates a bunch of losers.