John Cena Ties Ric Flair's WWE Championship Record and 'The Nature Boy' Is Totally Psyched
With his win at the Royal Rumble, Cena captured his 16th world title.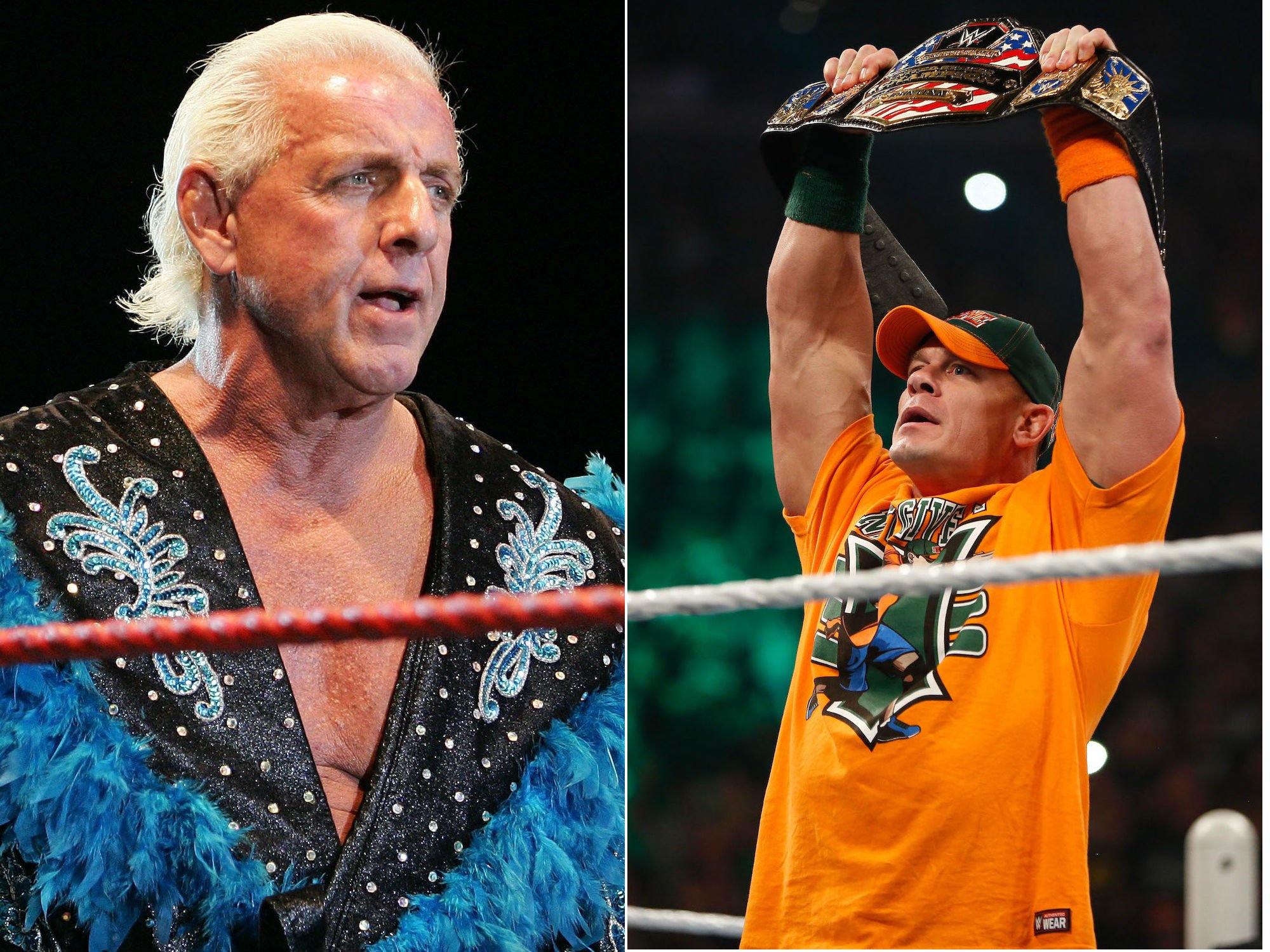 It's official—John Cena has joined Ric Flair atop the list of greatest WWE champions of all time. With Sunday night's win over AJ Styles at the Royal Rumble, Cena took the WWE championship belt for a historic 16th time. 
Cena's win ended an 18-month title drought that began when Brock Lesnar took the WWE world heavyweight championship off of him at Summerslam in 2014. By winning back the belt at the Royal Rumble, Cena tied Flair's record of 16 reigns as world champ, which stood for nearly 17 years.
The Nature Boy was far from bitter about Cena's achievement.
Congrats on #16 @JohnCena! Never Forget…

To be the man, you gotta beat the man – WOOOOO!

— Ric Flair® (@RicFlairNatrBoy) January 30, 2017
Flair spoke more about Cena's win in an behind-the-scenes interview with WWE and he sounded genuinely thrilled.
In addition to all the hard work that Flair mentions, you've got to give it to Cena for being an all-around good dude. Evidence of that was on display immediately after he defeated Styles Sunday night. Fresh of the win, Cena waded into the crowd at San Antonio's Alamo Dome and found a young wrestling fan with the Make-a-Wish foundation. 
Cena is a legend with the organization, for which he has granted more than 500 wishes, more than any other celebrity. Wrestling might not be real, but the joy on this kid's face is.