Johnny Manziel Just Signed With the Canadian Football League
"I believe this is the best opportunity for me moving forward and I'm eager for what the future holds."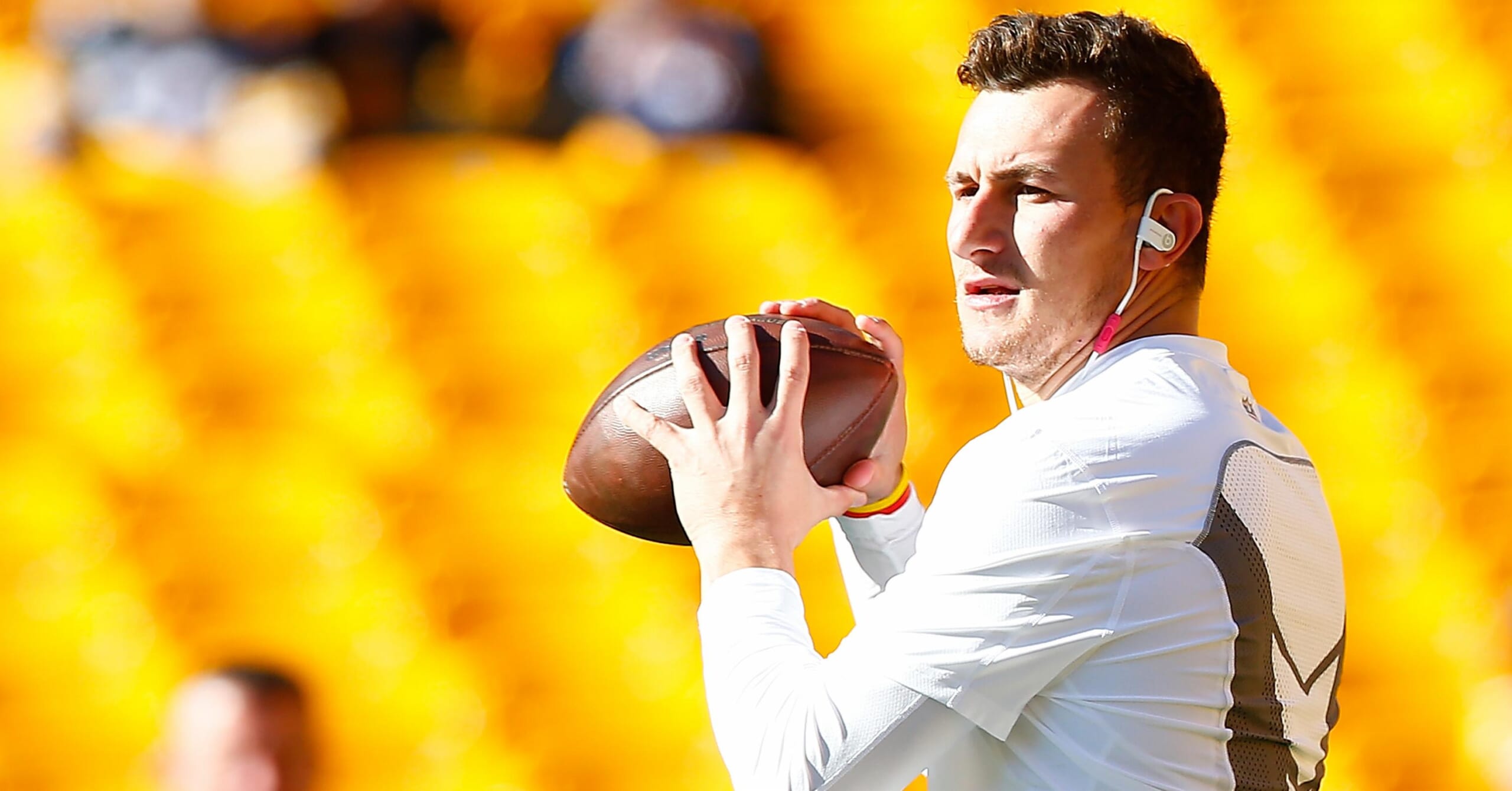 Getty Images
Johnny Manziel is putting "Football" back in his name. 
The former Cleveland Browns quarterback just announced on Twitter that he's signed with the Canadian Football League's (CFL) Hamilton Tiger-Cats. 
Made the decision today to sign my contract with the CFL and further my football career after a long break. Very grateful for everyone that's been supporting me along the way. I believe this is the best opportunity for me moving forward and I'm eager for what the future holds.

— Johnny Manziel (@JManziel2) May 19, 2018
Manziel has been working on a comeback for some time. Following a downward-spiral fueled by a penchant for partying, he seemingly changed his ways and began training for a return to pro football.   
The Heisman Trophy-winning athlete played in the developmental Spring League last month, and reportedly met with the New England Patriots multiple times at the Texas A&M pro day. 
https://www.instagram.com/p/BhwkfwNFm1y
"It's going to be a learning curve," Manziel said in an interview with Barstool Sports. "I think it'll be fun. It's definitely not the NFL, but there have been guys who've gone up there and have come back.  
"A lot more [at] the quarterback position that have done it back in the day than they have done it more recently, but still there's been guys who've recently come back and forth all the time."
https://twitter.com/barstoolsports/status/997851155861417986
According to ESPN, The Tiger-Cats later announced that Manziel signed a two-year contract. The team will open its training camp tomorrow before their preseason opener on June 1. 
"We're excited to add Johnny Manziel to our roster, particularly getting it done now so that Johnny can join his new teammates and the coaching staff for a full training camp," said Hamilton head coach June Jones in a statement released by the team. 
"We feel like we've got an excellent group of quarterbacks," the statement read, "and the addition of Johnny only improves our football team in our pursuit of the ultimate goal, which is to win a Grey Cup Championship."  
https://www.instagram.com/p/Bhe1UZeF-F3
Let's hope Johnny Football can keep it together this time around.