Jon Jones Just Called Out Brock Lesnar, And This Megafight Could Actually Happen
"Would I fight Jon Jones? Anytime, Anywhere."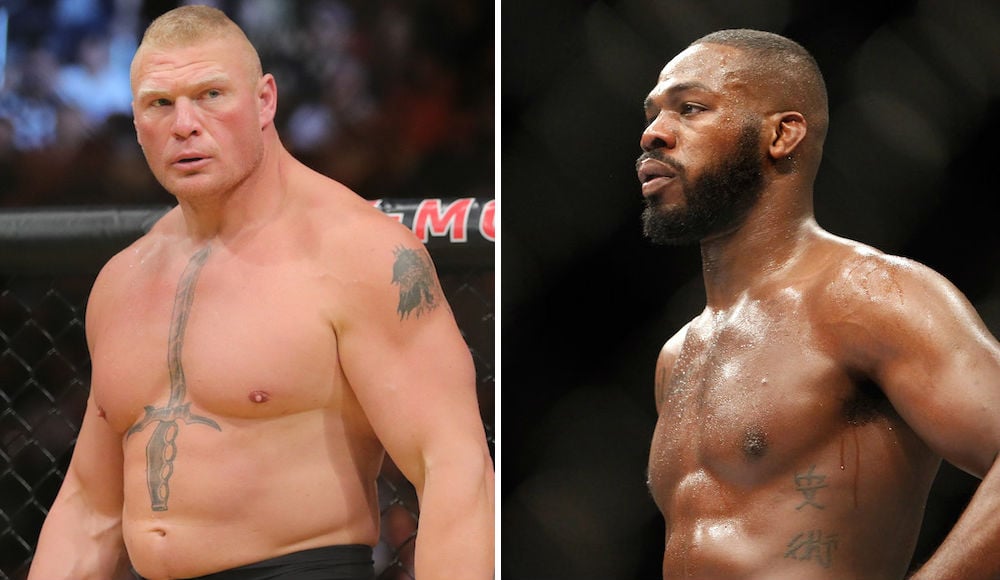 As Jon Jones prepares to fight Daniel Cormier Saturday night at UFC 214, he's already thinking about the fight that could come next. In a recent Facebook Live chat, the oft-troubled light heavyweight sensation said that he'd love to take on mountain of a man Brock Lesnar, the UFC fighter-turned-WWE star. 
"He's a massive dude, it would be a massive draw, really big for the sport," Jones said. "It would be a great challenge. That's a big old boy. I doubt Brock Lesnar would take that fight, though."
Jones revisited the topic in a subsequent interview with BT Sport. 
Jones is wrong about Lesnar's willingness to fight him, at least if you believe the statement The Beast Incarnate gave the AP when he was asked about it. "Would I fight Jon Jones? Anytime, anywhere," he said. 
Thing is, these two are more likely to meet in a street fight than in the Octagon. In February, Lesnar officially retired from MMA. He could, of course, come back, but if he does he still has to serve out the suspension he received for failing a drug test after his last UFC fight against Mark Hunt.
There have been recent rumblings that Lesnar is flirting with a return to the UFC. Last week, there was a report that Lesnar had re-entered the USADA testing pool, meaning the clock on his suspension had begun again. But that report was quickly shot down the UFC.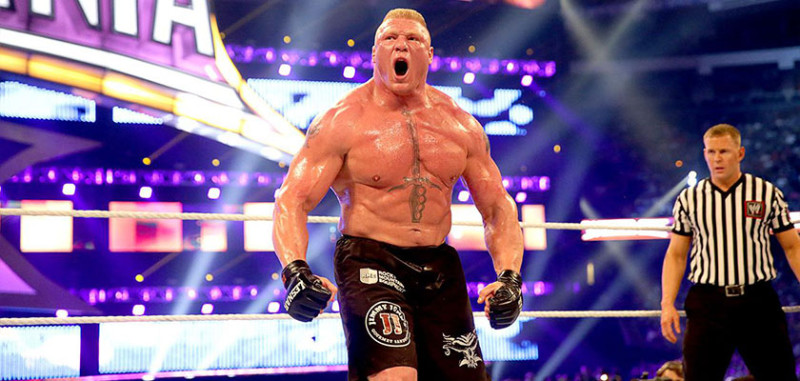 Lesnar would also have to wait for the end of his WWE contract to make this happen. Then there's the issue of the size difference between these two fighters. Lesnar is 60 pounds heavier than Jones, who is a much more nimble athlete than the plodding "beast."
Even if these guys ever did get together in the cage, would it even be an entertaining fight?