Jon Jones and Daniel Cormier Are Trading Some Seriously Vicious Insults on Social Media
These UFC arch-enemies REALLY don't like each other.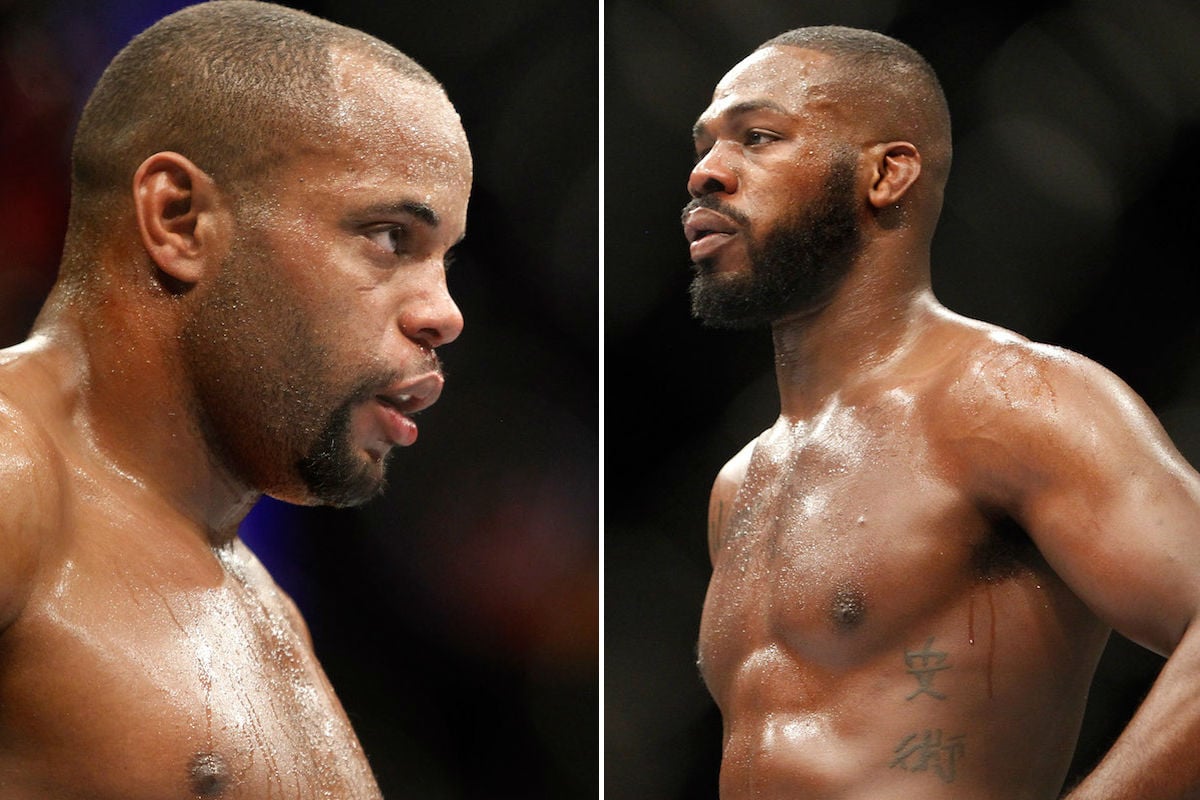 It's been 16 months since Daniel Cormier was supposed to get a shot to avenge his unanimous decision loss to Jon Jones. But Cormier pulled out of the scheduled bout at UFC 197 with a foot injury. Three months later, they were set to fight at UFC 200, but this time it was Jones and his penchant for penis pills that resulted in the fight getting nixed. 
On July 29, the UFC will try once again to make Cormier vs. Jones 2 happen. And the fighters have spent this week preparing by talking shit to each other online. It began with Cormier declaring in an Instagram post that he'll dump Jones on his "doped up head"—a reference to Jones' dalliances with drugs. 
Jones then showed up in Cormier's Instagram comments and started ripping him to shreds. He made fun of Cormier's belly, roasted his wrestling skills and accused him of "dry humping" opponents. 
Cormier saw the comments, and then posted a response that, among other things, accused Jones of having a "limp dick." 
It didn't end there either. Jones jumped on Twitter to reply to the "limp dick" comment and pretty much guaranteed victory next Saturday night. 
So I have a limp dick? When's the last time you spoke with the Mrs. what grown man comments on another man's dick anyways 🖕🏾

— BONY (@JonnyBones) July 18, 2017
I have zero respect for you bitch you're going to really hate me by the time I'm done with you

— BONY (@JonnyBones) July 18, 2017
What's crazy is that all of this took place within the span of 14 hours. These dudes have 11 more days of shit talking left. They might want to pace themselves.