Once Again The UFC Is Losing Its Biggest Star After a Failed Drug Test
Jon Jones is looking at a four year suspension.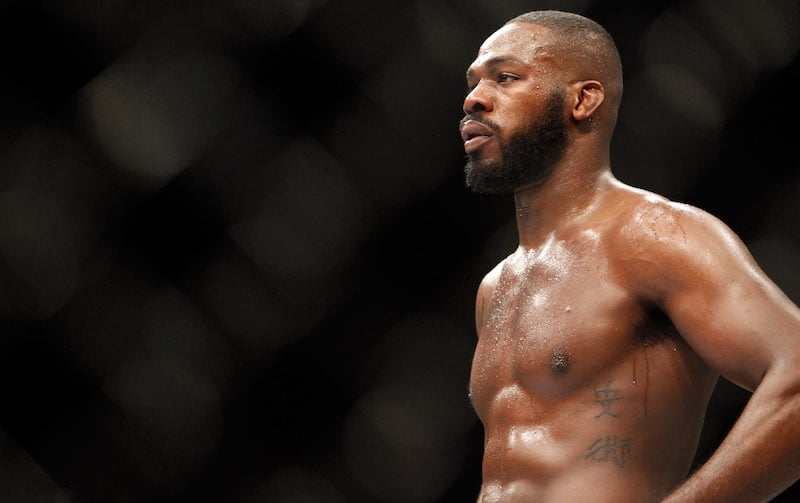 It was little surprise Tuesday when ESPN reported that a second sample of Jon Jones' urine—collected prior to his UFC 214 fight against Daniel Cormier—tested positive for the anabolic steroid Turinabol. "B" samples are always tested after an "A" sample pops. 
They almost never show a different result. 
These tests appear to confirm that Jones was on steroids in his first fight following a one-year suspension for using banned anti-estrogen drugs. There are still appeals to be exhausted and Jones' team is maintaining his innocence. 
His side argues the urine tests he passed two weeks before the fight show he wasn't on the drug. Logically there would be no sense in him taking a steroid only as the fight approached.
That may be true, but it's still hard to imagine this saga ending with anything other than a four-year suspension for the man currently considered the UFC's pound-for-pound king. 
That's obviously a devastating blow for Jones, who faces a longer suspension because he's a repeat violator. This ban would have him coming back to the sport at 34. That's not too old to compete in the UFC, but there's little chance he would return at the level he is now. And he would miss out on millions.
The UFC is also going to get screwed by this suspension. Jones is a giant in MMA. He is easily the UFC's second most marketable fighter. His suspension will leave Dana White scrambling for a new star to fight when Conor McGregor isn't.
Jones looks like he'll be the first fighter to have his career fall victim to the revamped doping policy introduced by the UFC in the summer of 2015. At the time, the UFC was facing a spate of high profile fighters failing drug tests, including all-time great Anderson Silva, who tested positive for steroids three weeks before fighting Nick Diaz at UFC 183. 
That pushed the UFC to strengthen its policies in hopes of deterring fighters from using PEDs. The UFC needs fighters to be clean—it's a sport that people are already skeptical of. Presenting itself as a well-regulated, meticulous organization with clean athletes is part of appealing to a broader audience. 
For the UFC's tests to truly serve as a deterrent, it may need its first high profile victim. 
That Jones is that victim is bad for the company and worse for the man. But this was bound to happen after the new doping policy was put in place. 
Now the UFC just has to hope that other fighters who are watching Jones lose his career will make better decisions than he did.