Dana White Says UFC Light-Heavyweight Champ Jon Jones Failed Another Drug Test, And Here We Go Again
The pound-for-pound king was reportedly popped for an anabolic steroid.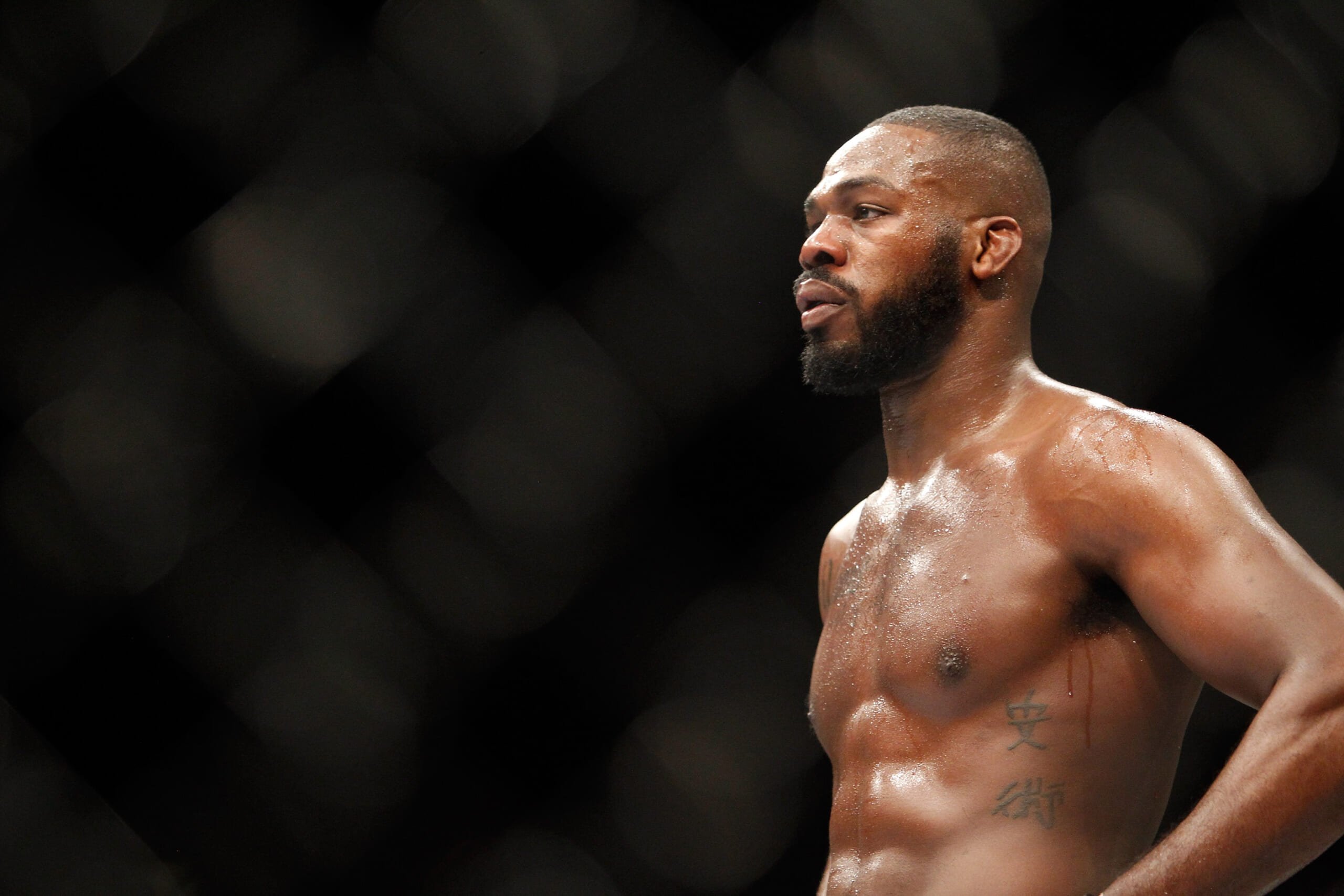 Here we go again. Jon Jones, in his first fight back after a one-year suspension for using banned substances, has once again failed a drug test. 
The test came prior to his UFC 214 win over Daniel Cormier, a win that allowed Jones to re-claim the UFC lightweight championship. It was collected at the weigh-in, the day before the fight, UFC president Dana White said in a statement Tuesday. White didn't say the substance that caused Jones to fail the test, but TMZ reports that it was the anabolic steroid Turinabol. 
"Jon is crushed by this news, and we are doing whatever we can as a team to support him," his team said in a statement. "We are all at a complete loss for words right now. Jon, his trainers, his nutritionists and his entire camp have worked tirelessly and meticulously the past 12 months to avoid this exact situation."
Jones' camp said that the test will be appealed. If the results are re-affirmed, he could face a suspension of two years and his UFC 214 win over Cormier would be changed to a no contest.
Cormier, who's only ever lost to Jones, said in a statement Tuesday that he's "disappointed to hear the news." But he also suggested that even if Jones was on steroids, he was the real winner of their fight in July. "In my mind, on July 29, I competed, and I lost. I thought Jon Jones was the better man that day," he said.
If Jones is suspended for the July 28 test, it would be his second suspension in less than a year. The other was handed down in November and made retroactive to July 9, 2016, when he tested positive for anti-estrogen drugs that are commonly taken after steroid cycles. Jones said the drugs were in his system because he took generic boner pills. 
That already made Jones a divisive figure in the MMA world, and after Tuesday's news, that's not bound to change. Just look at these reactions from other pros.
Welp jones jones lol biggest wast of talent popped again! Get the fuck out dude. Stick a fork in em he's done.

— Erik Jon Koch (@NEWBREED04) August 23, 2017
Tainted supplement excuse in 321

— Al Iaquinta🗽 (@ALIAQUINTA) August 23, 2017