Jose Canseco Is Becoming a Professional Wrestler
The former baseball star, whose MMA and boxing careers did not go well, just signed a wrestling contract.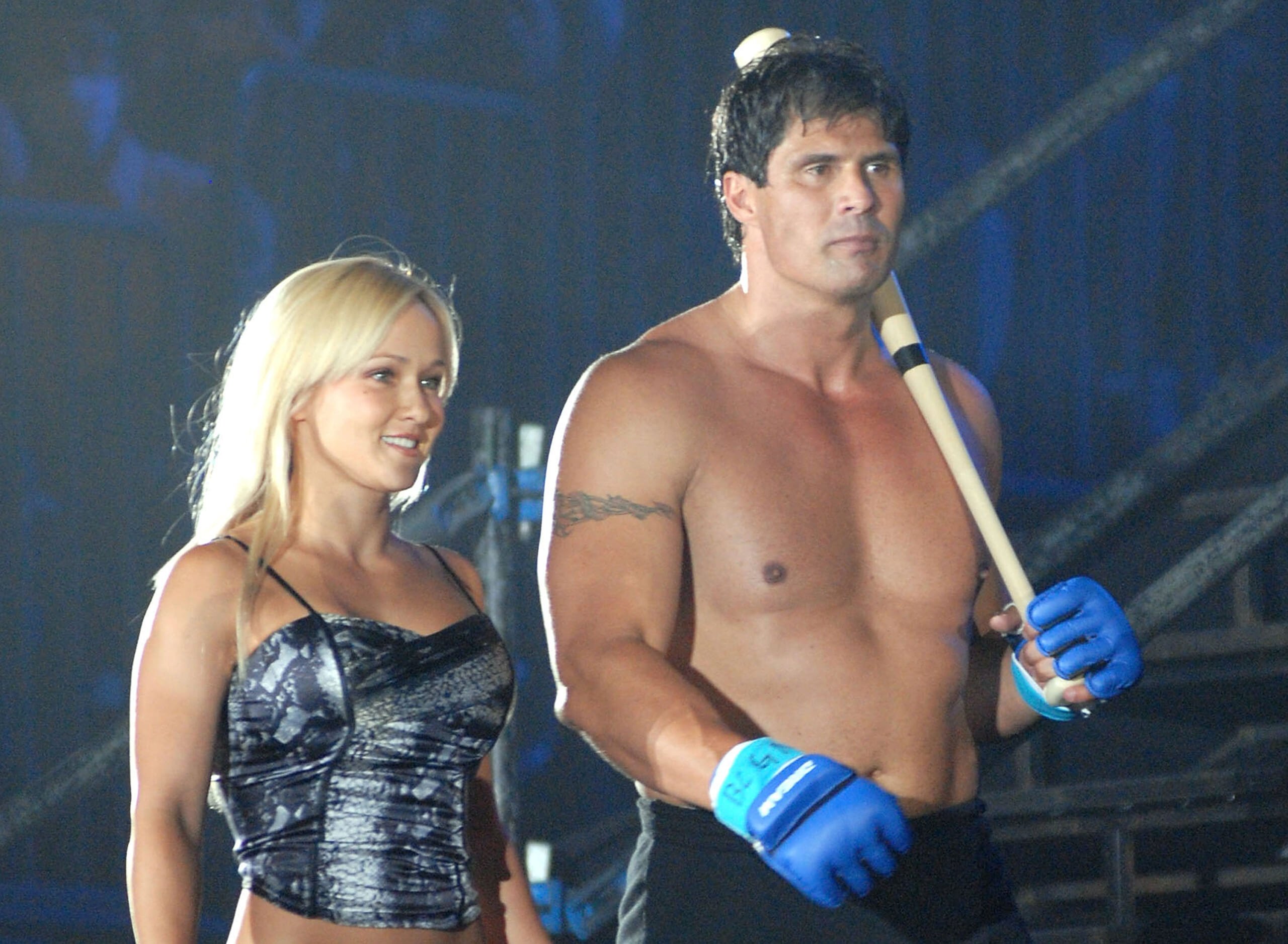 Baseball legend Jose Canseco is ready for his second act. 
The 54-year-old with the red-hot daughter has just signed a contract with a professional wrestling promotion.
https://www.instagram.com/p/BeUcD78lWhC
"We couldn't be happier to welcome Jose into our family that represents equality, diversity, family, and love," World Class Revolution CEO Jerry Bostic said in a statement. "Jose is without a doubt one of the greatest athletes professional baseball has ever seen."
It's unclear if Canseco will make it into the ring as a part of his contract—Teen Mom star turn-porn actress Farrah Abraham just signed a deal with the same promotion and she won't be wrestling—but if he does, it won't be his first time to mix it up in combat sports. 
In 2009 he made his first and last appearance as an MMA fighter, taking on Hong Man Choi in a novelty match. The 7'2″ Korean giant dispatched of Conseco in 77 seconds. 
The admitted steroid user has also stepped in the boxing ring a couple times while under contract with the Celebrity Boxing Federation. His record in the ring? 0-1-1. The draw came in a bout against former child actor Danny Bonaduce and the loss came at the hands of Vai Sikahema, a former kick returner for the Philadelphia Eagles. 
The good news for Canseco is that the winner of wrestling matches is pre-determined, which means he might actually notch a victory.