Khloe Kardashian Ruthlessly Rips Trash-Talking Cavs Fan
"Lick on my balls."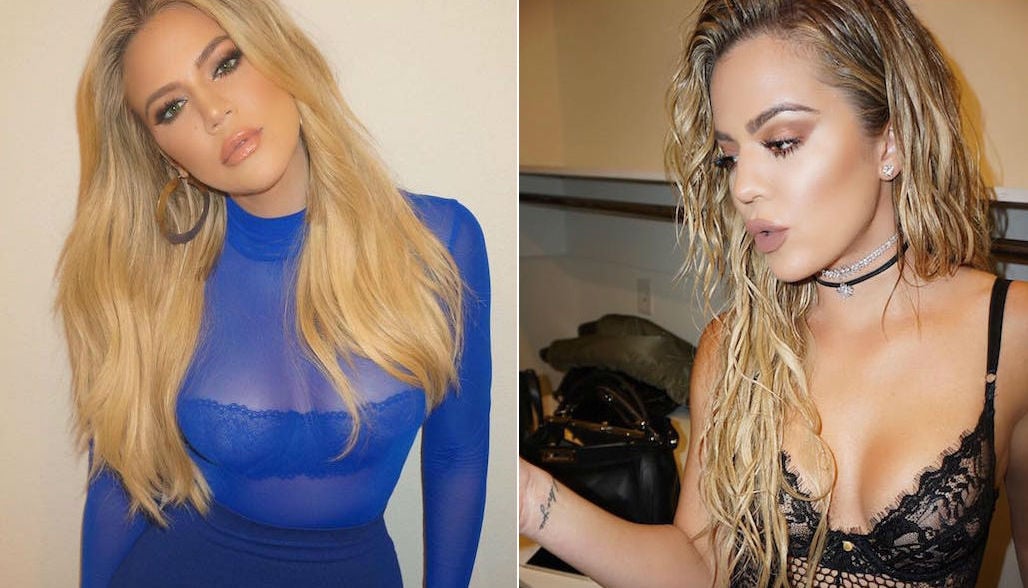 Khloe Kardashian is sick and tired of NBA fans blaming her for the struggles of boyfriend Tristan Thompson, who's not even struggling. The Cavs power forward is putting up the same numbers he always has and his team is winning, like it always has. Still, that hasn't stopped haters from assuming that Khloe's mere presence must be hurting the Cavs. And so they tweet dumb stuff at her.
Last night, some tool told Khloe that the "Cavs haven't been playing too well" since she and Thompson became an item. Her response was perfect, and more than a little crude.
They are #1 in their conference but thanks 4 sucking my dick hard enough 2 think I have that much power. Lick on my balls while you're at it https://t.co/dIJFhw6j3g

— Khloé (@khloekardashian) December 6, 2016
She's right, of course. The Cavs are in first place at 11-4 and they're 6-4 over their last 10 games. Twitter doofus @Slimmy97 must not have looked up the stats before firing off this tweet. He did see Khloe's reply though. We know this because he's now been forced into Twitter hiding, deleting the original tweet and locking his account. He'll think twice next time before coming after Khloe.
" tml-render-layout="inline
" tml-render-layout="inline
" tml-render-layout="inline
" tml-render-layout="inline