Shaq Says Kobe Is Coming Back to Play With LeBron, Vanessa Bryant Shoots Idea Down
"He doesn't want to play again."
Getty Images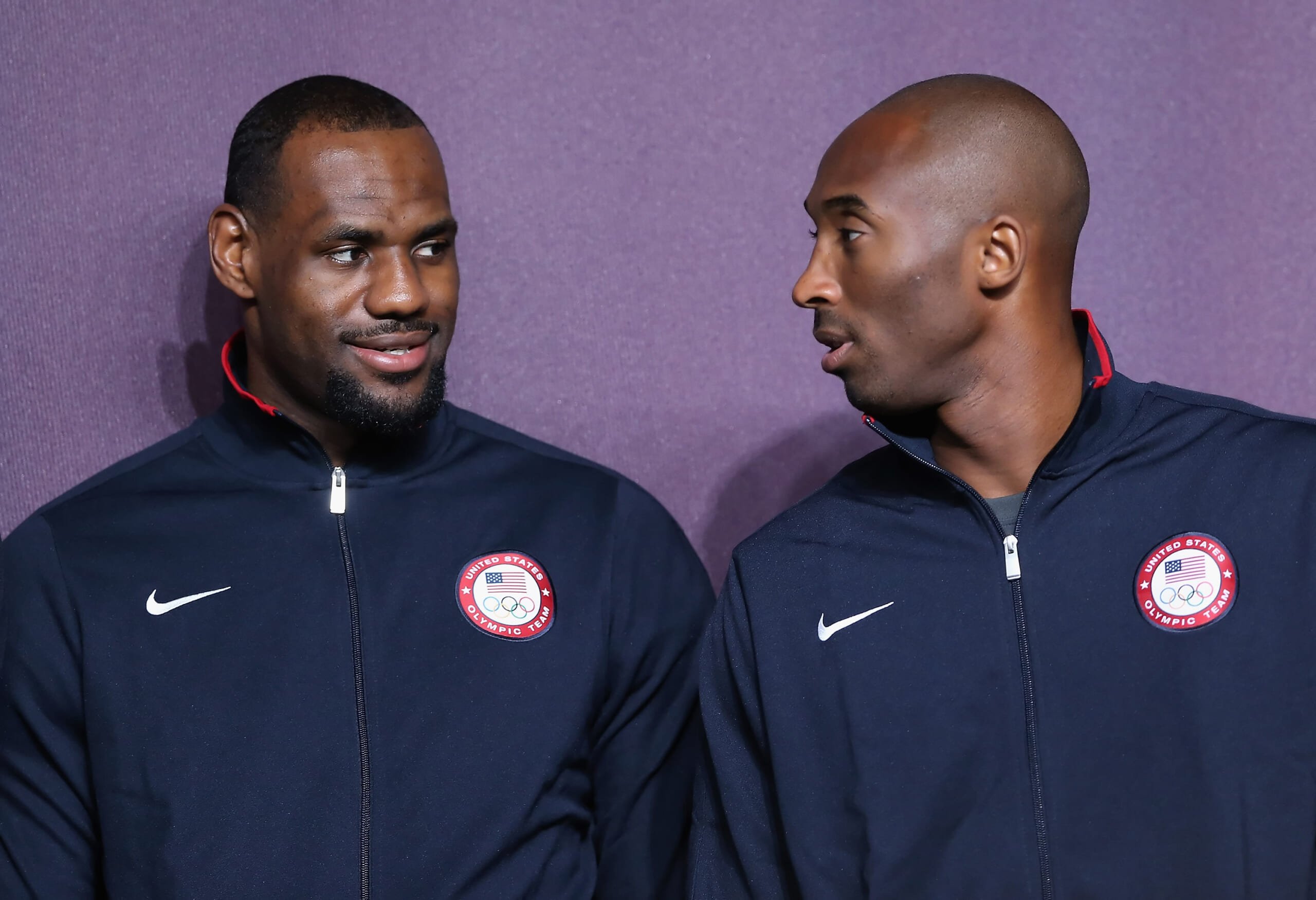 As soon as LeBron James signed with the Lakers, delusional fans began to entertain the fantasy that Kobe Bryant might return to the purple and gold to play alongside the greatest NBA player of all-time. 
The idea was sent into hyperdrive by former Laker and former Kobe teammate Shaquille O'Neal. The bigman was asked by TMZ Sports if he might try to slim down and get back on the court this season. He shot that idea down but suggested another. 
"No man, no I'm not (coming out of retirement to play with LeBron) … Kobe's coming back I heard. Kobe is coming back, you heard it here first."
The Big Aristotle is clearly screwing around, but that didn't stop some fans from dreaming about the possibility. 
https://twitter.com/videogame0401/status/1024150731220246528https://twitter.com/matt_is_hisname/status/1024092757244047360
Idk if Shaq was trollin or not, but if Kobe comes outta retirement and plays a season or two………. fuckkkk

— Nik (@T0pducky) July 31, 2018
Fans got so hyped that they started pestering Vanessa Bryant with questions about it on Instagram. She replied to one of those questions and put the rumor to rest: 
"Kobe will not be coming out of retirement to play again. He doesn't want to play again and frankly we really enjoy spending time together as a family without the crazy game schedule interfering with birthdays, holidays and special events."
Life is no doubt better in retirement, but lest we forget Kobe prides himself on his competitive spirit. And while that might seem like a reason he would actually consider coming back, it's the reason he never would.
To put it bluntly: Kobe would not be good if he came back to the NBA. That's not to say he couldn't be a role player, doing something like whaat Vince Carter is doing at 41, but that's not Kobe's style. And if he did come back, he wouldn't be teaming up with LeBron; he'd be becoming one of LeBron's sidekicks. 
That's not a role Kobe would ever sign up for.