Kobe Bryant Restarts Kobe Vs. LeBron Debate By Liking Tweet Saying He's The Better Player
Kobe fans (and Kobe himself) just won't let this debate die.
Getty Images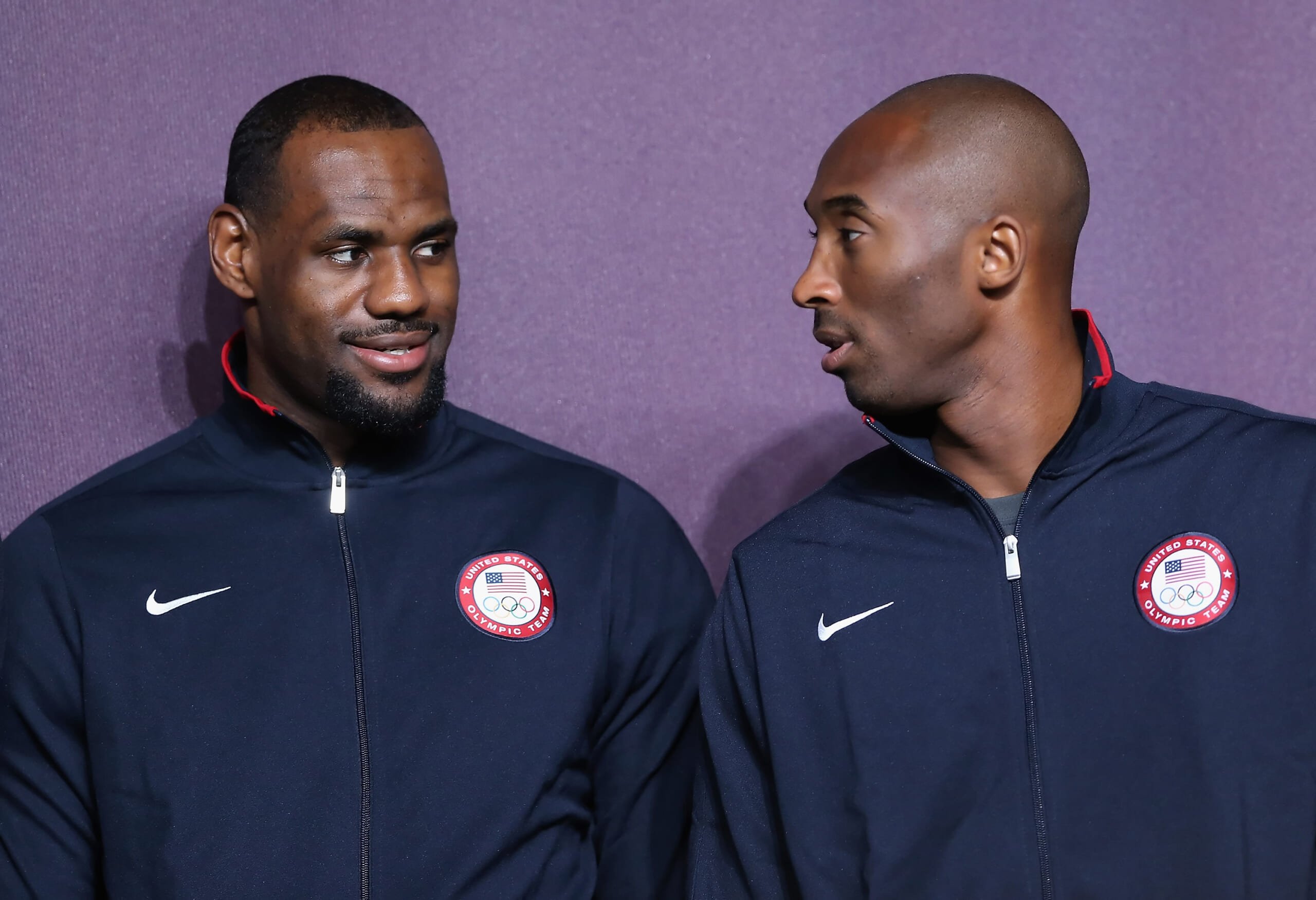 Kobe or LeBron? With Kobe Bryant's retirement and LeBron James' continued dominance of the NBA, the question that divided basketball fans for a decade has faded away in recent years.

By now, most hoops fans have moved on to LeBron vs. Michael Jordan and even the biggest Kobe stans have to admit that LeBron has moved past the Black Mamba in the hallowed pantheon of all-time NBA greats. 
But that doesn't mean that have to concede everything. Kobe himself made that clear on Twitter over the weekend with a subtle "like" that the world may have missed if some eagle-eyed NBA drama addicts hadn't been keeping a close eye on the Laker legend.
Kobe liking a tweet that says he's "more skilled than LeBron" reignited the dormant debate about the these two future Hall of Famers.
But it changed the terms of that debate. It's not possible anymore to argue that Kobe is greater than LeBron, or a better player than LeBron, so this argument is all about "skill." Kobe fans are out there saying that he had better footwork, handle and post moves than LeBron, who is being reduced to a physical freak. 
https://twitter.com/being_woke/status/995474118257541121
Kobe's footwork is better, his post game is better, KOBE is the better defender (Lebron is just more versatile), Kobe has superior handles, Kobe is the better FT shooter, and Kobe the better 3pt Scorer. Lebron the better rebounder. That's it.

— 𝐉 𝐮 𝐚 𝐧. 🇲🇽 (@_JayMorales_) May 14, 2018
https://twitter.com/SeanHoward20_/status/995694232101965824
These guys might be right. Footwork in particular is a strength of Kobe's and weakness of LeBron's. Some of the other things they're saying are debatable—Kobe was a pretty overrated defender—but even if they have a point, it's still sad to watch their flailing.

Poor fellas spent a decade arguing that Kobe was greater than LeBron, full stop. They said his five rings earn him a higher spot than LeBron on the all-time greats list. They cited his "killer instinct."
But now that LeBron has three rings of his own and growing resume of clutch buzzer beaters, they've moved on to talking about Kobe's defense and free throw shooting. OK.
In five years, they'll be out here yelling about Kobe's superior hairline—the only objectively awful thing about LeBron. Don't be mad at the Kobe stans though. They deserve your sympathy.