Watch Chicago Bulls' Kris Dunn Shatter His Teeth in Absolutely Brutal Face-First Fall
Not for the faint of heart.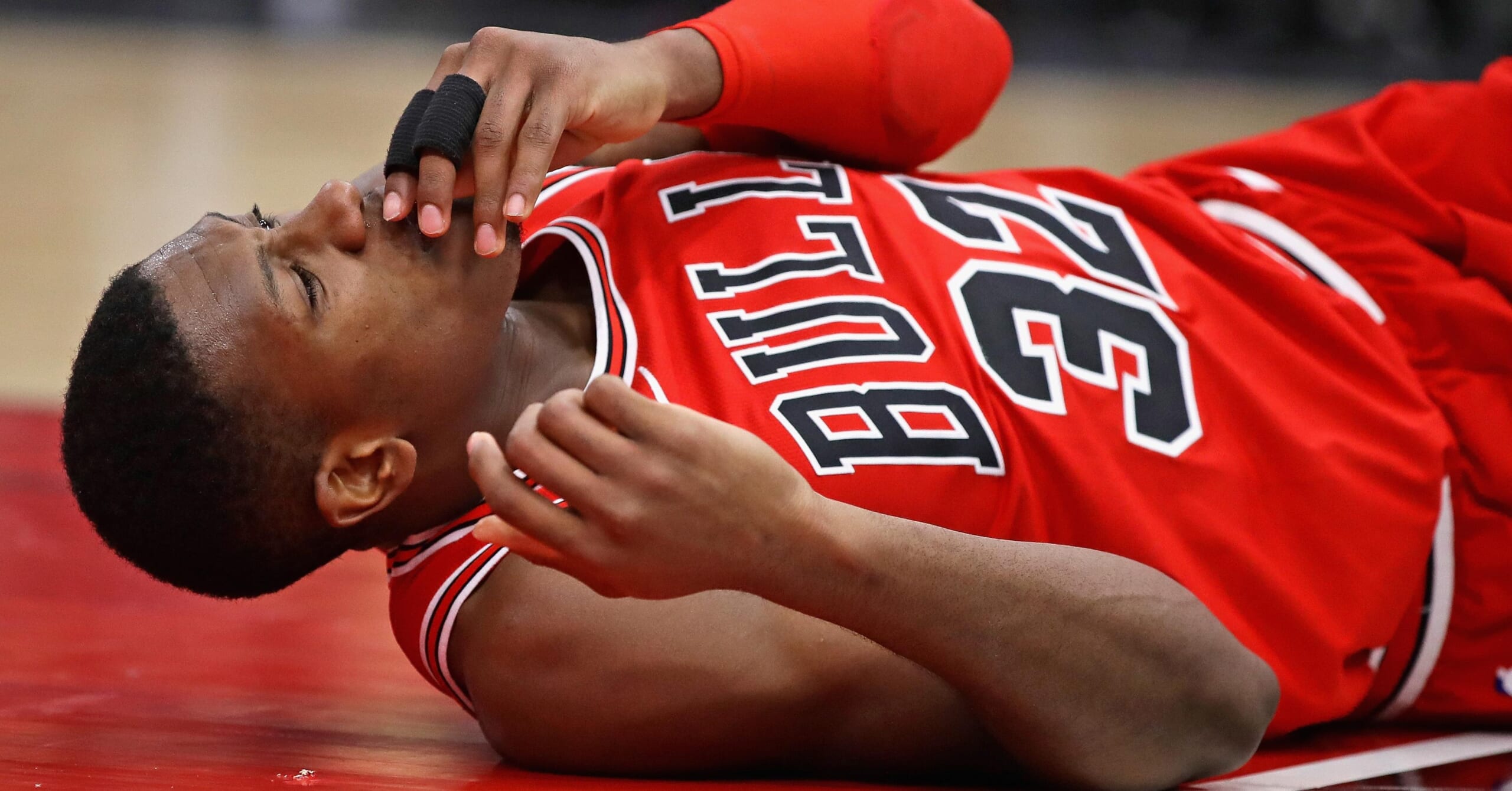 Photo: Getty Images
Kris Dunn left it all on the court during the Bulls' home game against the Golden State Warriors Wednesday night—including a few teeth. 
With 2 minutes and 52 seconds remaining in the fourth quarter, the 23-year-old point guard stole the ball and hit a pretty sweet dunk. 
As he swung on the rim, Dunn lost his grip and fell face-first onto the hard wooden court. 
As the audience and announcers gasped, the injured Bull laid on the floor with several chipped and bloodied teeth. 
"He didn't lose teeth," head coach Fred Hoiberg told ESPN. "There was a good little chunk that he took out of the floor. He's being evaluated. Tough kid."  
Dunn was able to make his way to the locker room, where he was cleared of any concussion symptoms. 
The Bulls lost the game 119-112. Hopefully we see No. 32 back in action during their game against the Atlanta Hawks this Saturday.
h/t: Fox