Knicks Star Kristaps Porzingis Creeps on Instagram Model, Gets Rejected at the Rim
Croatian beauty Ines Nikic wants little to do with the Unicorn.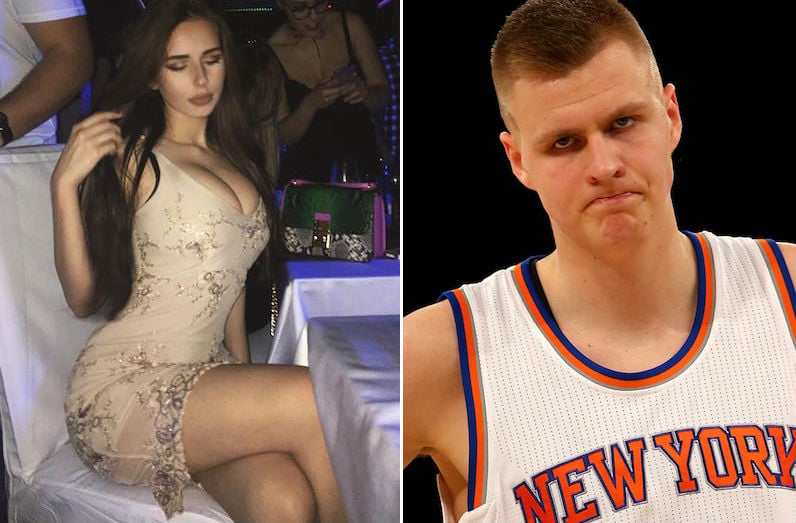 The NBA Finals started last night, which means Knicks players are sitting comfortably at home watching on TV. Or in the case of Kristaps Porzingis, they're creeping on Instagram models trying to find one interested in a 7'3″ athletic freak. 
His latest mark was Croatian model Ines Nikic, whose sexy pics won a heart eyes emoji from the Latvian baller. A subsequent comment alerted the 21-year-old that Nikic was born in 1999, making her 17 or 18 years old. Porzingis responded with an "oh shit." 
Nikic apparently noticed these comments and decided that Porzingis deserved a righteous owning for trying to mack on her. So she posted this pic of her kissing another dude with a caption that says, "Kristaps who? Are you sleeping peacefully, Kristaps Porzingis?"
https://www.instagram.com/p/BUxpdxBlTmG
Boom. Roasted.
https://www.instagram.com/p/BUH_XY2BBr_https://www.instagram.com/p/BTWVYPHhVx5https://www.instagram.com/p/BUtQ7czh867https://www.instagram.com/p/BSToqozBssa