Kyrie Irving Says He's Sorry For Claiming the Earth Is Flat
"Even if you believe in that, don't come out and say that stuff."
Getty Images
Say this for Kyrie Irving: He really puts the stereotype of the boring professional jock to rest. If nothing else, dude is interesting.
That's a nice way of acknowledging he has some, uh, eccentric ideas about life, the universe, and, you know, pretty much everything else.
Among Irving's wackier past pronouncements was the revelation that he believes the Earth is flat. That's right. He supposedly admitted to being among the happy few who believe if you sail far enough across the ocean or something you'll plunge over the edge and be lost in space.
He apparently wishes he'd never said that. This ESPN report tells why. Soon after his statements Irving realized that he didn't understand "the power of voice." 
"Even if you believe in that, don't come out and say that stuff," he said of his theories. "That's for intimate conversations because perception and how you're received, it changes. I'm actually a smart-ass individual." He wasn't done explaining, though:
Irving said he also didn't understand the impact his comments would have on others.

"At the time I didn't realize the effect. I was definitely at that time, 'I'm a big conspiracy theorist. You can't tell me anything.'

I'm sorry about all that. For all the science teachers, everybody coming up to me like, 'You know I have to reteach my whole curriculum!' I'm sorry. I apologize. I apologize," he said.
His conspiracy theories may be pretty out there, but it's admirable to see a celebrity athlete is humble enough to admit he kind of messed up. 
So Irving addressed the whole flat Earth deal, yes.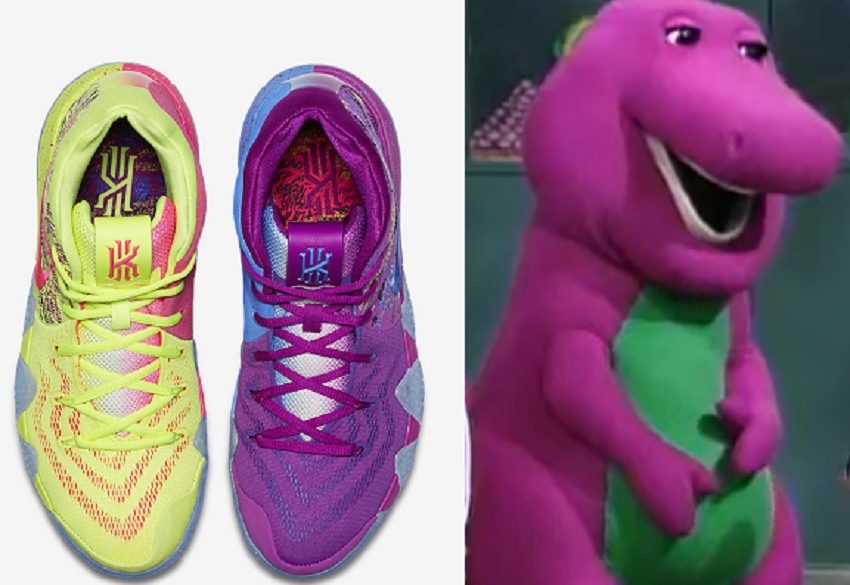 He has not, however, explained why the Illuminati symbol is embossed on his signature Nike kicks. 
Or why one colorway looks like it was made out of Barney the Dinosaur.
But hey, there's always tomorrow.