The LA Rams Just Made NFL History By Hiring Male Cheerleaders, and Some People Are Outraged
"One more reason not to watch the NFL."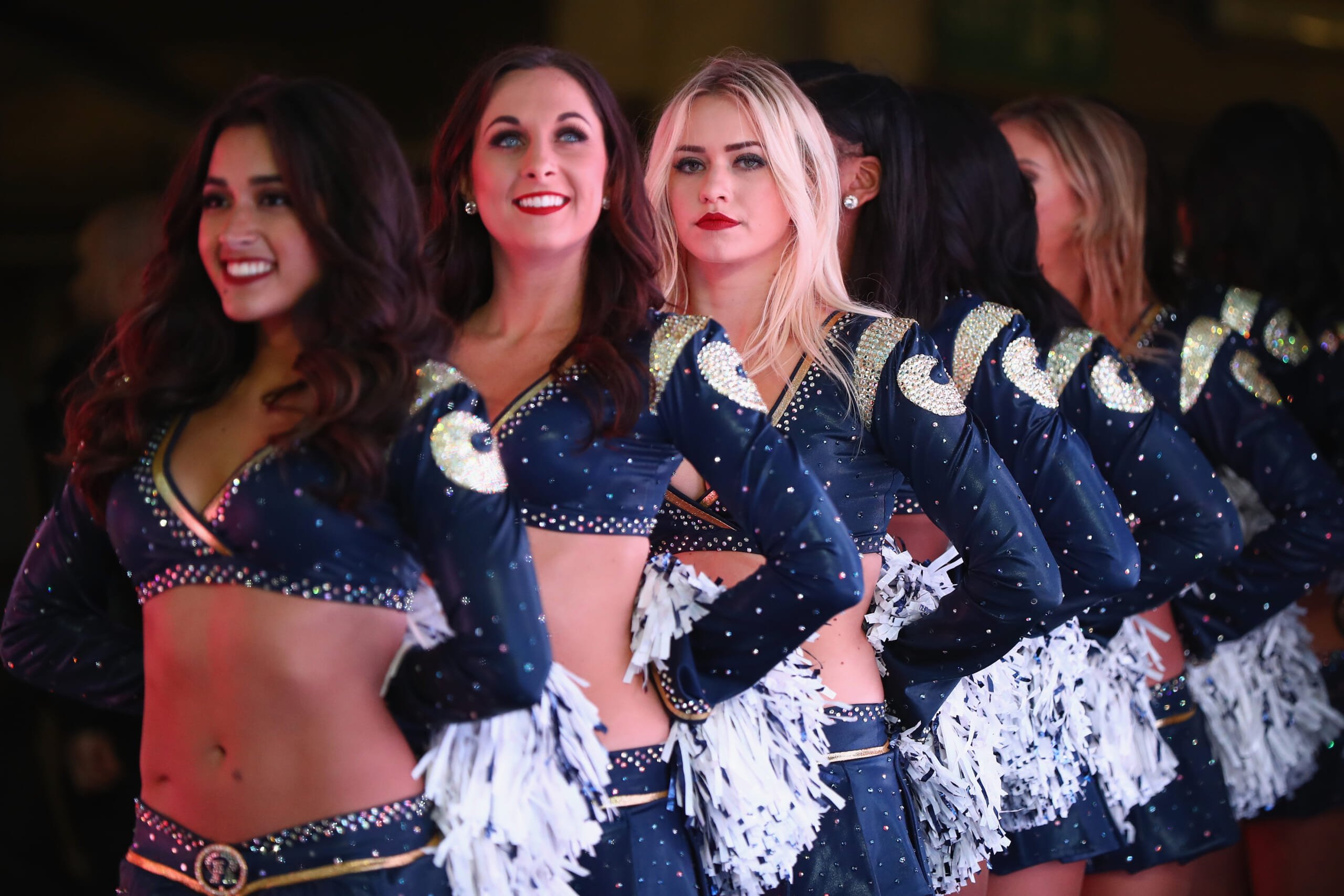 For the first time ever, an NFL team will have male cheerleaders dancing alongside the ladies next year. 
The L.A. Rams announced Thursday that it has hired two men, named Quinton Peron and Napoleon Jinnies, to perform on its cheerleading squad. As USA Today notes, other teams have had burly men who lift and toss cheerleaders on the sidelines, but the Rams new cheerleaders will be "the first ones to perform the same routine as the female dancers."
"I thought, 'Why not me? Why can't I do this?' And called my friend and I asked her when auditions were for the Rams and she told me Sunday [March 11] and I showed up," Peron told Good Morning America.
LA Rams cheerleader captain Emily Leibert said both men, who are a part of the 40-person cheer squad, "fit the bill to be a Los Angeles Rams cheerleader."
"They are intelligent, they are eloquent, they are more than qualified to be ambassadors out in the community," she said. "They bring so much energy and there's something so magnetic about their performance, you really can't take your eyes off them."
But this story isn't a feel-good for everyone. Some people see the inclusion of men on the Rams cheerleading team as an affront to their sensibilities. Men are for playing football, they seem to be saying. Women are for dancing in crop tops. 
Naturally, the detractors are complaining on Twitter.
https://twitter.com/T_W_Haines/status/979334475195695104https://twitter.com/MobutuJoffrey1/status/979388686046515201
https://twitter.com/ProducerKen/status/979357526046027777
What do you think?