The Las Vegas Golden Knights' Insane Pre-Game Show Is the Best Thing About the Stanley Cup Finals
Unless you're a hockey fan, that is.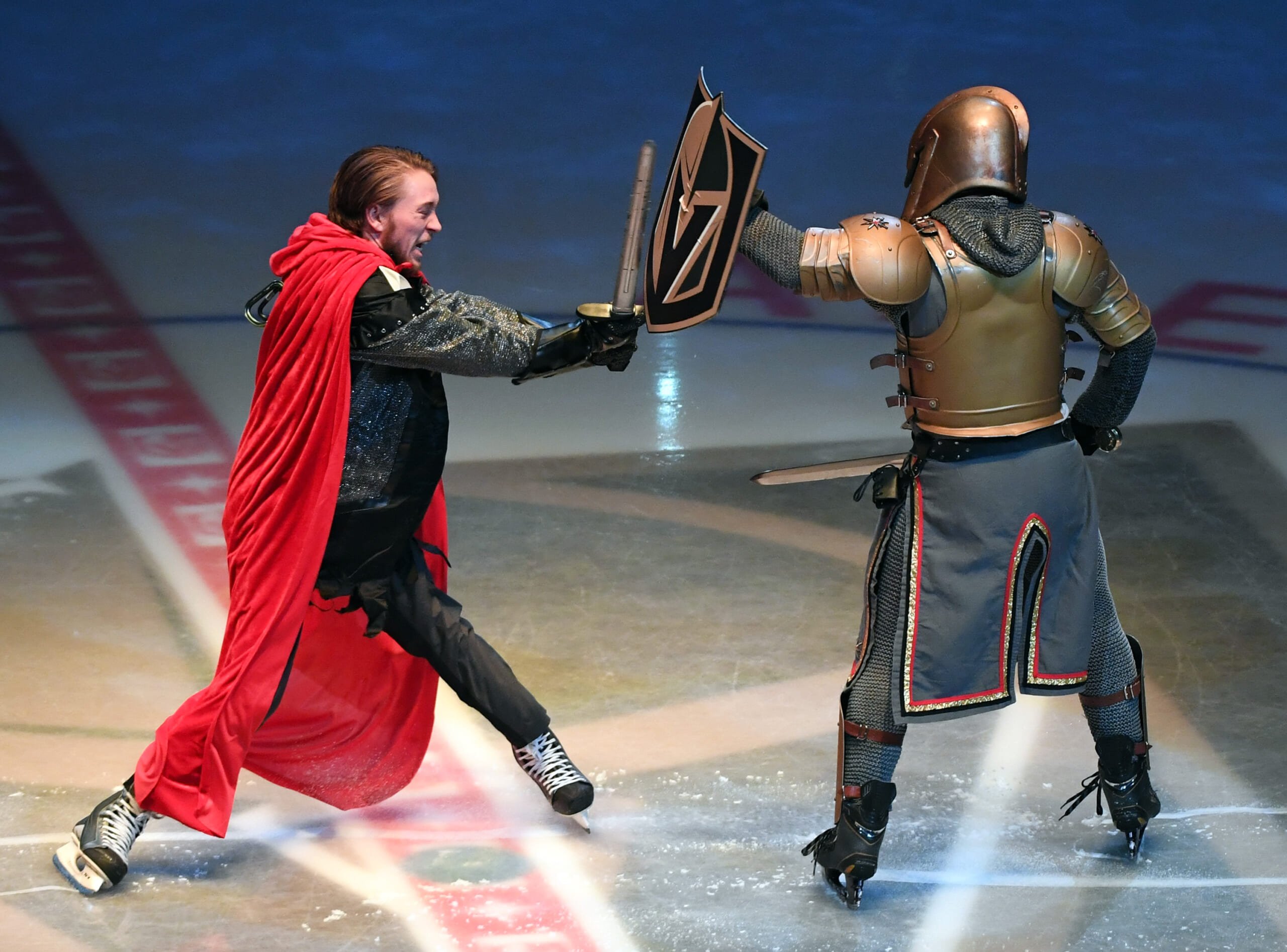 The Las Vegas Golden Knights know how to party. 
The NHL's newest team, which only joined the league only eight months ago, is also its most entertaining. Not so much for what its players do during the games, but for what the performers do before them. 
All playoffs, the Golden Knights have been putting on Vegas-style shows before their games, but the team really stepped it up before Monday night's Stanley Cup Finals opener. 
Before the team took the ice and beat the Washington Capitals 6-4, the Golden Knights regaled the audience with a show depicting their journey from expansion team to championship contenders. "The Golden Knights army has vanquished the Kings, feasted on sharks and grounded the Jets," the bit began, referencing the team's playoff wins over Los Angeles, San Jose and Winnipeg.
That wasn't all either. After this show ended, out trotted Michael Buffer of "let's get ready to rumble" fame. The longtime ring announcer bellowed his signature line and then introduced the starting line ups, with a little extra flair for the hometown team. 
The fun wasn't just confined to the arena. Lil Jon performed outside of T-Mobile Arena and hit the crowd with his signature question: "What?"
In their short existence, the Golden Knights have established a reputation for putting on the league's best pregame shows. Here's another doozy from earlier in the playoffs, during the series against the Jets.
As wild as the pre-game shows are, they're nowhere near as crazy as the fact that the Golden Knights sit three wins away from winning the Stanley Cup championship in their first year of existence. The team had 500-to-1 odds prior to season, meaning a $20 bet on them to win it all will cash $10,000 if they pull it off. 
In the months since the team started playing, the sports books seem to have wised up. The Golden Knights were favorites to beat the Caps coming into the Finals.