Everyone Thinks LeBron James Will Leave the Cleveland Cavaliers
Where will the GOAT go next?
Getty Images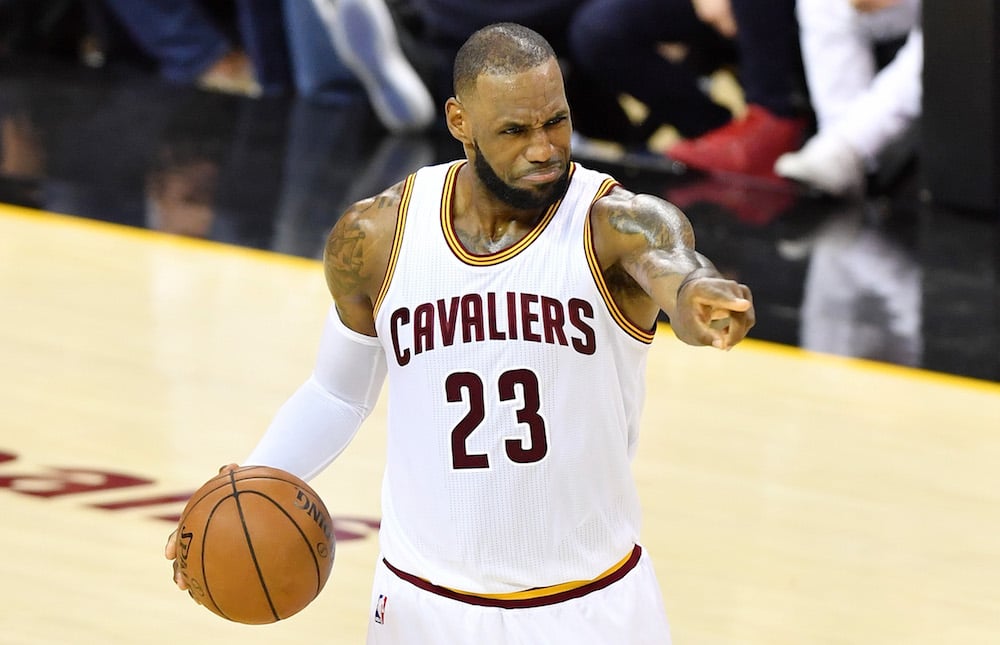 So, the Cleveland Cavaliers are done for the season after losing four games straight to the Golden State Warriors. The big question now is whether King James is done with the Cavs.
A lot of NBA pros are pretty convinced he'll leave his home team.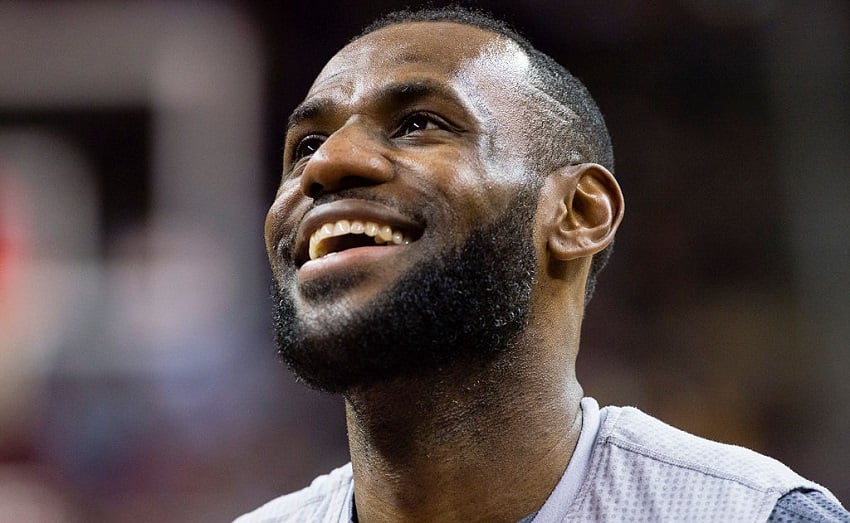 The New York Post interviewed "eight NBA front-office types/coaches" and a good chunk of them said they think James is gone. The Cavs repeatedly coming right up to the championship and whiffing means when James hits free agency July 1, it's anyone's guess as to where he's headed next because he's so frustrated with Cleveland.
The LA Lakers look like a decent possibility as they could pay James's asking price. After all, an "NBA assistant coach" told the Post he's certain James is out at Cleveland, regardless, because the Cavs aren't really in the running to hang onto him when his free agency rolls around—they aren't even in the top 3 of the NBA lottery.
The same assistant coach suggests the 76ers are a possible destination for the man they call the King. The Rockets might be viable as well, but a former Cavs general manager says the Sixers seem to have the advantage in drawing James to Philly. Joel Embiid is into the idea:
An unnamed head coach told the paper he just doesn't think James will leave his home base, saying the superstar "lives in Akron. His kids and family is home. This is how he'd want to finish. I think that's what he'll do." 
In a press conference after the loss to the Warriors, James said he didn't know. Then he continued: "The one thing that I've always done is considered, obviously, my family. Understanding especially where my boys are at this point in their age. They were a lot younger the last time I made a decision like this four years ago."
"I've got a teenage boy, a preteen and a little girl that wasn't around as well," James said, "So sitting down and considering everything, my family is a huge part of whatever I'll decide to do in my career, and it will continue to be that. So I don't have an answer for you right now as far as that."  
It's all up in the air, and theorizing will only leave people confused, at this point.
One thing we know after his answer in the press conference is he's a family man, and factoring his kids' feelings into the bargain humanizes the superstar in an unexpected way.