Check Out LeBron James' Epic Response to a Trash-Talking Fan
Warning: Do not heckle the King.
Getty Images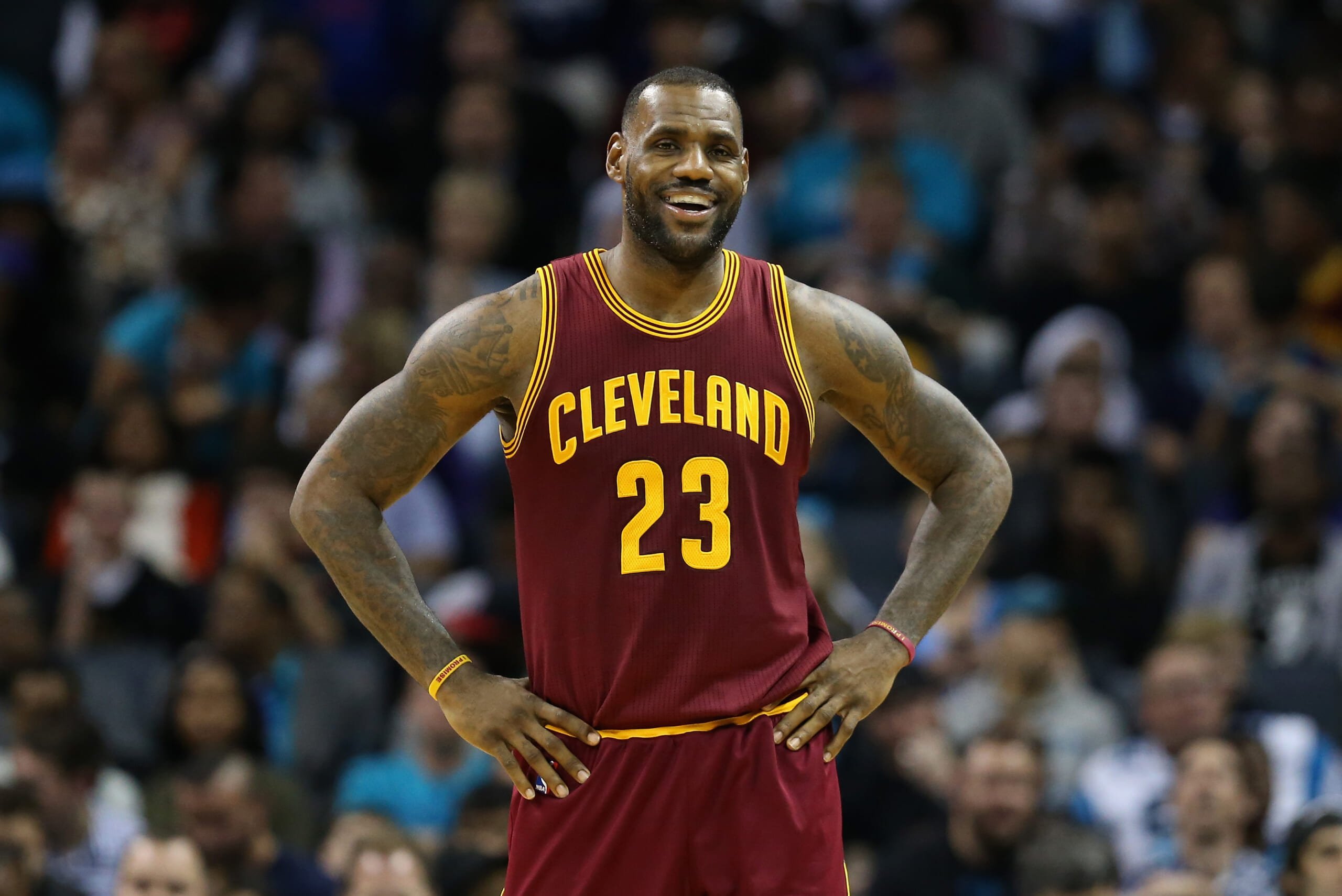 The Cleveland Cavaliers have reeled off 13 wins in a row, and you won't be surprised to hear that LeBron James has been a big part of that. The greatest basketball player on the planet has been putting up big numbers during the streak, and none bigger than those that show up in the "minutes played" category. 
On Wednesday, when the Cavs beat the Kings 101-95, LeBron logged 41 minutes. On Monday, when they took down the Bulls 113-91 in Chicago, he played 34 minutes. Two days before that he played 39 minutes. 
What does it all mean? It means that he's tired, and when he's sitting on the bench he's not trying to hear hecklers. That explains why he was so vicious when a Bulls fan started yelling at him on Monday night. 
"When you gonna stop crying," the fan yelled at a grumpy looking LeBron. 
"Shut up," he yelled back. And then, inaudibly, but helpfully transcribed, LeBron said, "I hope that ain't your girl next to you because she's filming me. Bum." 
https://twitter.com/FootBasketcom/status/938666512134688768
If there a trash talk equivalent of LeBron's signature chase down block, this was it. Just look at Jae Crowder's reaction. 
There's so much to love about this, but at the top of the list is that it illustrates, yet again, what a cutthroat competitor LeBron is. He's 14 years into his career, well on his way to becoming a billionaire and he's still got the fire to incinerate hecklers in one sentence. 
In other LeBron news, the 32-year-old just bought a $23 million mansion in Los Angeles. The eight-bed, 11-bath home is in Brentwood, where LeBron also owns a $20 million mansion. Here are some shots of the home, courtesy Trulia.com. 
It's good to be LeBron.