As The Cavaliers Face Certain Doom in NBA Finals, LeBron James Is Looking to Join a New Team
Will the NBA's best player take his talents to the Golden State Warriors?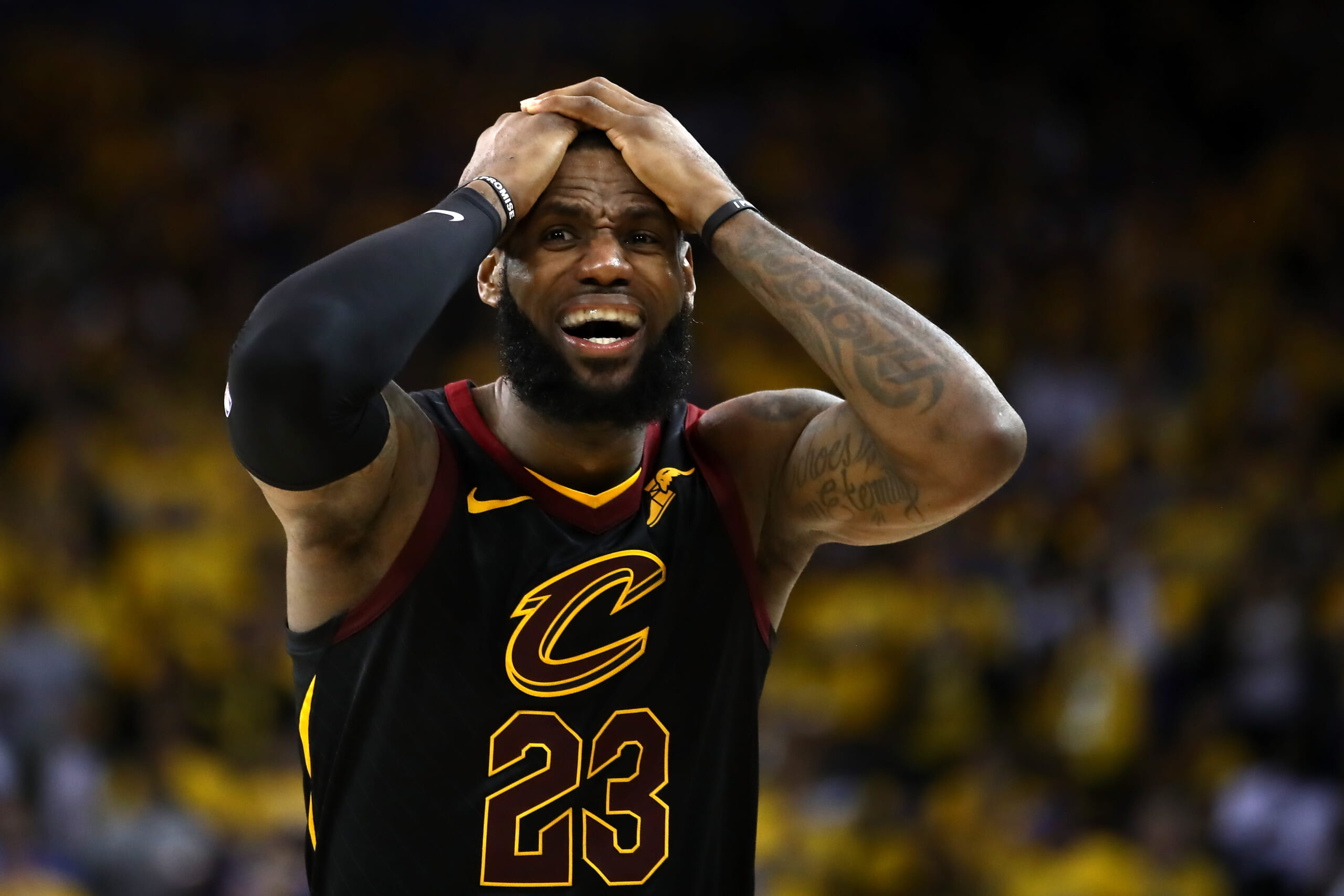 The Cavaliers season isn't over. Not officially, at least. 
After Wednesday night's 110-102 loss to the Warriors in game three of the NBA Finals, LeBron James will play at least one more game for his home town team. If they steal a win in Friday's game four, then he'll get another. Don't expect much more than that. 
With the season on the brink of ending, it's little surprise that the speculation about LeBron's off-season plans are revving up. The greatest basketball player on the planet can opt-out of his deal with the Cavaliers this summer and he'll be able to choose his new home. 
The latest rumors suggest he's got a handful of teams in mind. Seven in you believe Stephen A. Smith, who recently said LeBron will be signing with the Cavs, Celtics, Sixers, Lakers, Rockets or Heat.
One Lakers reporter says LeBron is already getting fitted for purple and gold. Pete Zayas From Lakers Film Room said on a recent podcast that he's heard from four "entertainment industry" sources that LeBron and Paul George to L.A. is a done deal. ESPN's Adrian Wojnarowski confirmed that LeBron and George will have a "conversation" about a move out west this summer. 
Woj says the idea of LeBron James and Paul George partnering up in LA will be a conversation the two players will need to have going into the offseason pic.twitter.com/TC8qQ2BgSR

— Rob Lopez (@r0bato) June 5, 2018
The most intriguing suggestion is that LeBron will land in Oakland, turning the Warriors from a mere super team into a virtually unbeatable All-Star team. As in, every starter would be an All-Star. 
"LeBron James will have a conversation with the Golden State Warriors this summer," Stephen A. said. "That is one of the teams that he will have a conversation with. That's right. I said it. I'm telling you what I know."
Before LeBron makes any decisions though, he's going to try to lead the Cavs back from a 3-0 deficit, which has never happened in the NBA playoffs. Don't expect it to happen here either. 
The Warriors, even in their current form, are almost impossible to beat four times in a row. Wednesday night's game showed why. 
Steph Curry, the team's best player, had a horrible night. He shot 1-10 from three and put up only 11 points. Klay Thompson, who would be the best player on most teams, had only 10 points. 
That left Kevin Durant to step up. And he did. His 43 points and 13 boards were game highs for both teams. And it wasn't just the stats he put up. It was when he did it. Durant delivered huge shots down the stretch, none bigger than the dagger from the parking lot that iced the win. 
https://www.youtube.com/watch?v=VgQQj4A25UQ
If the Cavs can't beat the Warriors when Thompson and Curry combine for 21 points, then it's hard to imagine them ever winning.