Ex-Con Ex-Met Lenny Dykstra Slid Into Lena Dunham's DMs And Creeped Her the Hell Out
The "Girls" star tweeted that she's horny for baseball players, and that's when Nails showed up.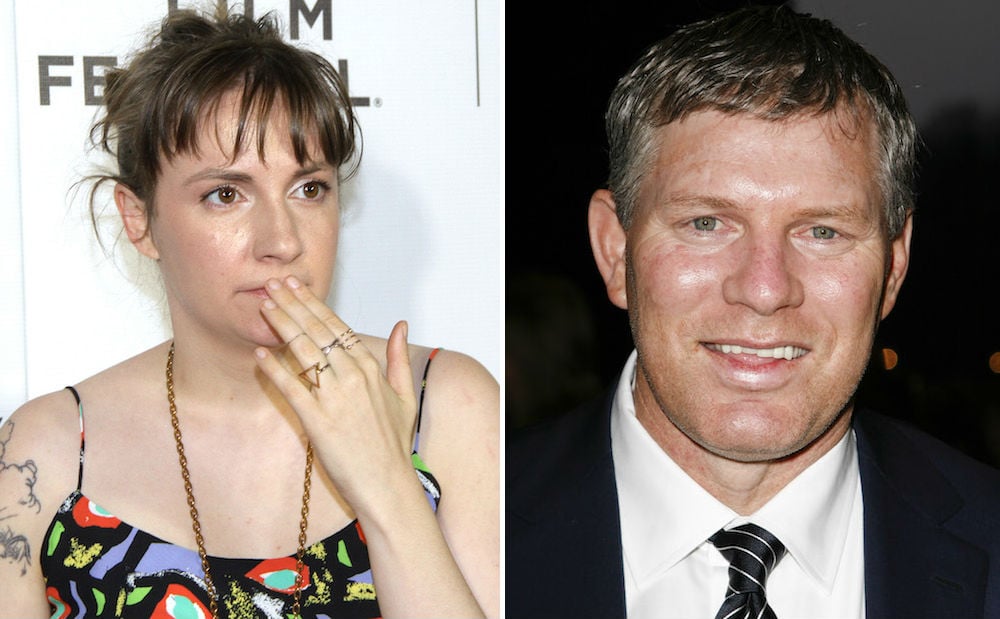 Lena Dunham went to her first baseball game ever this week, when she tagged along to a Mets game to watch her boyfriend Jack Antonoff throw out the first pitch. Based on this tweet she sent out after the fact, she enjoyed herself much more than she expected.
Not long after Dunham's tweet, Mets and Phillies legend Lenny Dykstra slid into her mentions like he was trying to score a winning run in the World Series. 
Dykstra, for those who were too young to watch him play, was once a star outfielder for the Mets and Phillies. His trademark was intensity, earning him the nickname Nails. After his career, Dykstra became something of a punchline thanks to his failed business deals, a stretch in prison and his steroid admission. 
This is likely what Dunham learned when she checked out Dykstra's Wikipedia page, as she said she would do after him reply. 
Okay now you're making me laugh. I'm gonna have to read your wiki. This whole exchange is a real trip!

— Lena Dunham (@lenadunham) September 8, 2017
Dystra, who recently claimed to be a male prostitute, eventually creeped Dunham out with tweets saying things such as "You know deep down you want to take a ride on the space shuttle." That brought their budding romance to an abrupt end.
You guys I'm being simultaneously trolled & seduced by @LennyDykstra this day has gotten really fucking weird 😭

— Lena Dunham (@lenadunham) September 8, 2017
Excited about my new stalker @LennyDykstra! Unfortunately he seems to have underestimated my powers. Nite baseball fans, what a wild ride ⚾️

— Lena Dunham (@lenadunham) September 8, 2017
Dykstra has as knack for keeping his name in the news. He last made headlines after a swanky Hamptons hotel accused him of trashing a room, trying to steal towels, bedsheets and the receptionist's sunglasses.
He was apparently partying pretty hard too. "You could smell the marijuana throughout the hotel," hotel owner  Zach Erdem told Page Six. "They were ordering a big bucket of ice and extra towels every few hours. At 3 a.m. Lenny called down, and my brother went to the room, knocked, and he was invited in by the girl who was fully naked."
Erdem continued: "When Lenny left, there were open bottles of vodka and Jack Daniel's, stuff everywhere. The cleaner saw [drug baggies], she said it was the worst room she has seen. He left a suitcase and a bag behind and a note to ship them to his home. But there were no sheets, pillowcases and towels left in the room."
Asked about the claims, Dykstra reportedly "slurred," an emphatic denial.