LiAngelo and LaMelo Ball Turn Pro, Sign 1-Year Deals With Lithuanian Basketball Team
Smart or dumb move by Lavar Ball?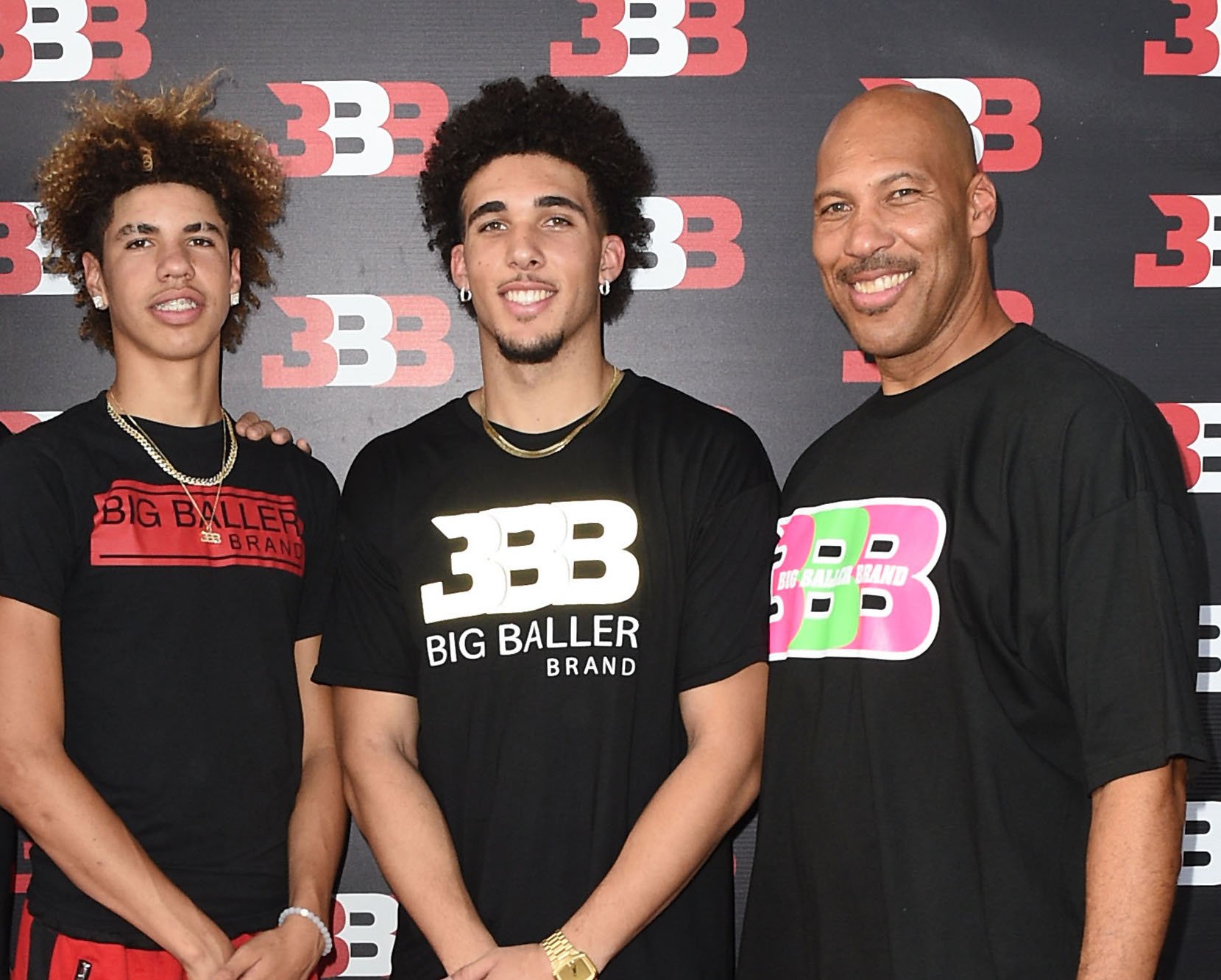 Six months ago, on the night of the 2017 NBA Draft, the future looked mighty bright for Lavar Ball's children. His oldest son Lonzo had just been drafted second-overall by the Lakers and his two younger sons, LiAngelo and LaMelo, were on their way to play for one of the most storied programs in college basketball, UCLA. 
Boy, have things changed. As Lonzo's NBA career sputtered to a disappointing start, LiAngelo was arrested for shoplifting in China and Lavar got into a public spat with the President of the United States. With his middle son's future in Westwood uncertain, Lavar pulled a move that no one saw coming: He signed his boys up to play for a low-level club team in Lithuania.
That's a long way from UCLA. 
On Monday, both LaMelo, 16, and LiAngelo, 19, inked deals with Prienu Vytautas, a financially struggling team in a village of 10,000 that hopes the Ball family will bring publicity, attention and cash. 
https://www.instagram.com/p/BclT4Lzh3xU
The Ball boys are reportedly expected to play 20 to 25 minutes a game in the Baltic League, which is not where future NBA players go to learn the game. They won't have much time to hone their games either, becuase the team apparently can't afford to practice. And after growing in Chino Hills outside L.A., they'll have quite a culture shock when they move to a small Lithuania town where few speak English.
Ben Brust, who went to a Final Four with Wisconsin in 2014, doesn't think the Ball boys are going to have much fun. 
The Ball's to Lithuania is a disaster waiting to happen (I played there for a year and hated it). This is a picture of the teams gym that the Ball brothers would play at. Not exactly BIG BALLER material #BBB pic.twitter.com/STkQ57YRS5

— Ben Brust (@BenBrust) December 11, 2017
At least one part of their new team will seem familiar though. The coach, Virginijus Seskus, is "the Lavar Ball of Lithuania," according to Jonathan Givony of Draft Express. "Very high energy guy apparently. Loves to get technical fouls," Givony tweeted. 
If the "Lavar Ball of the U.S." behaves overseas like he behaves at home, then he's on a collision course with the "Lavar Ball of Lithuania." Recently, Ball called out Lakers coach Luke Walton and said he could do a better job with the team. 
"You got a guy who's 38, maybe he's not experienced enough," he said in an interview with Tai Lopez. "Yeah, nobody wants to say that but I say it because I'm 50 years old and I know the game. You give me those guys and I guarantee you they'll be in a much better position than this, because you're not playing the guys or you're not getting the best out of a lot of people."
Wonder how you say that in Lithuanian?