The Afghan Boy Who Made a Lionel Messi Jersey From a Plastic Bag Met His Hero, And It Was Heartwarming
It's the feel good sports story of the year.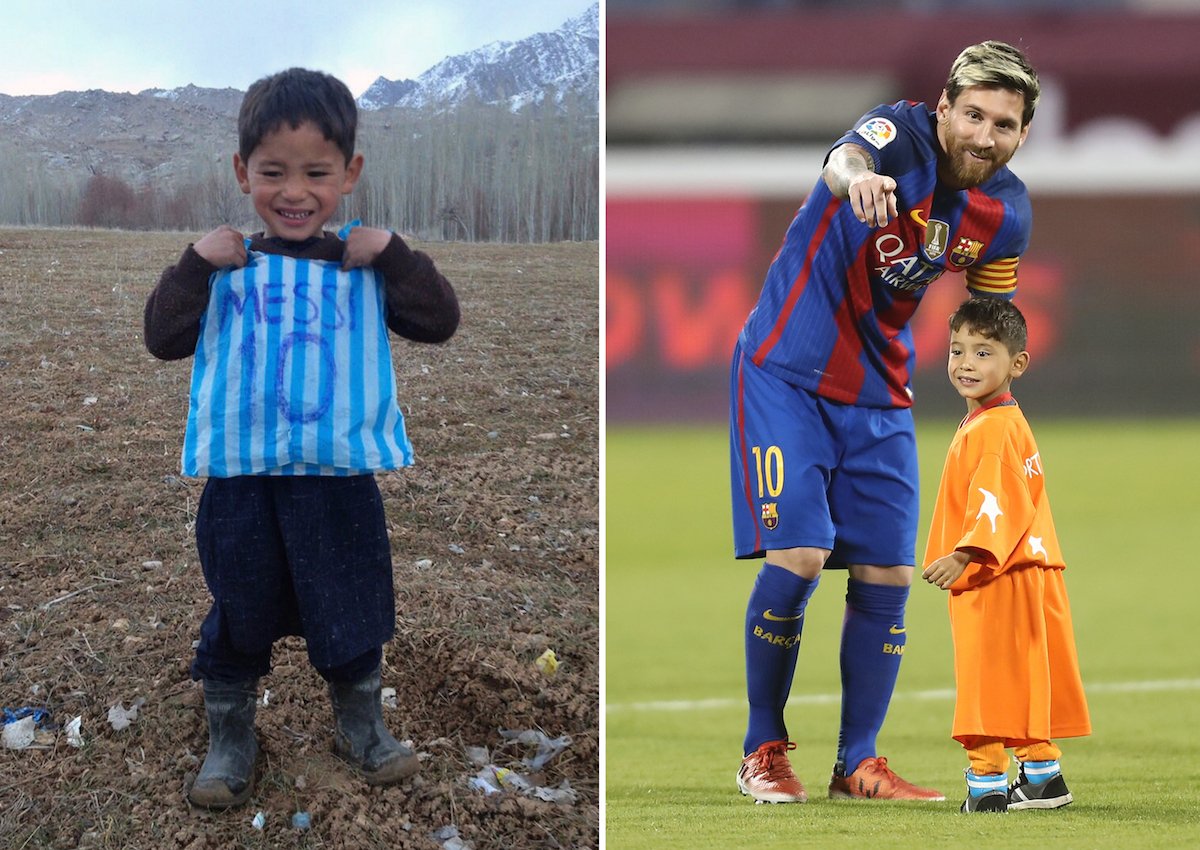 A six-year-old Afghan boy who went viral in January becuase of his Lionel Messi jersey made from a plastic bag got to meet his hero this week. With Barcelona in Qatar to play a friendly against a local pro team, young Murtaza Ahmadi was invited to meet the soccer superstar he began idolizing from his rural Afghan village. 
"I'm very happy to have met my hero. It is a dream for me," Murtaza said.
The story of this unlikely meeting began earlier this year when photos of Ahmadi grabbed the world's attention. In a series of adorable shots, he played soccer in the dirt and snow clad in a Messi jersey made from a blue and white plastic bag. Awwww.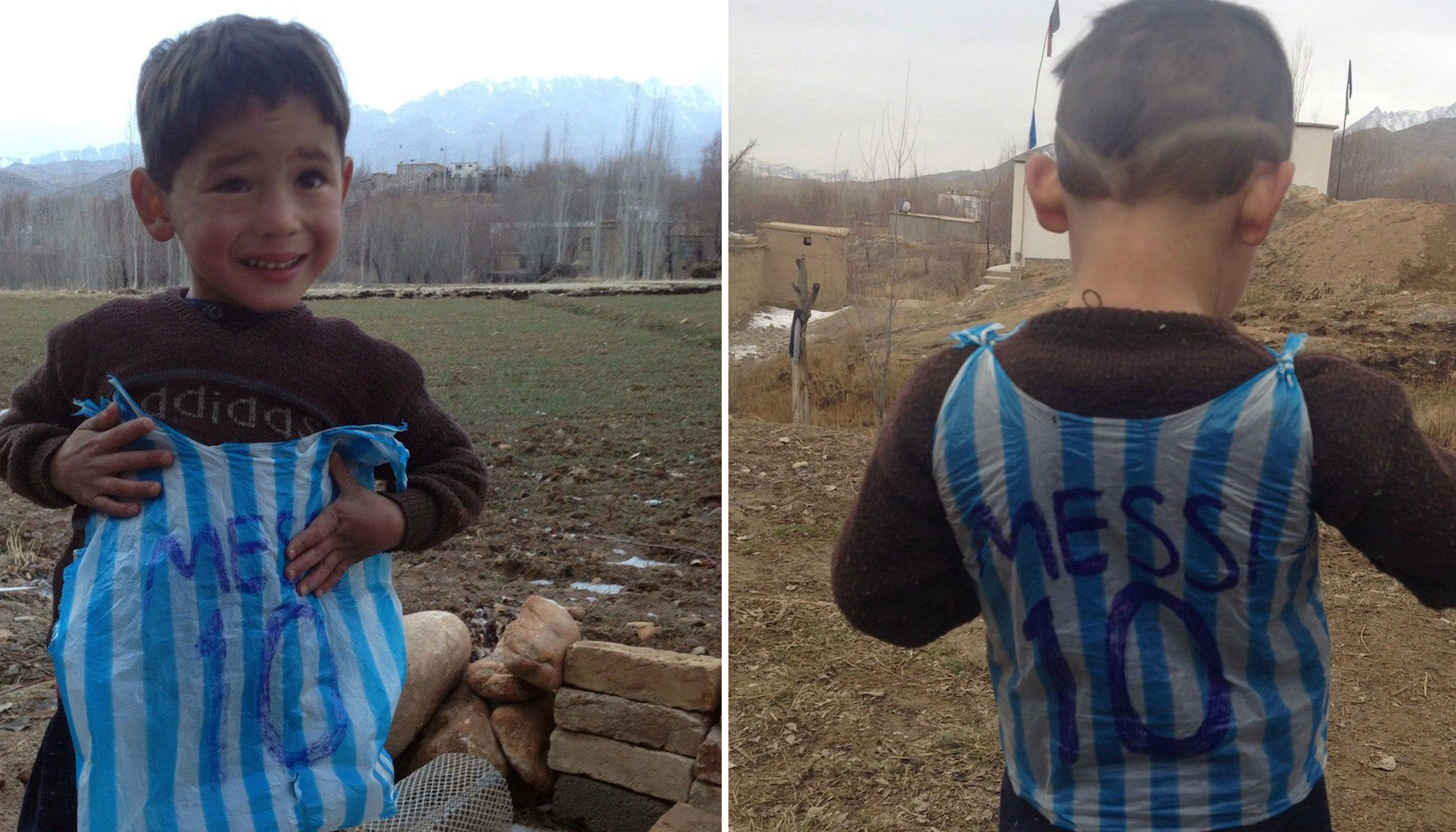 Ahmadi's older brother made the jersey for him after the crafty little dude found a plastic bag that looked like the famous Argentina jersey.   "We can't even imagine buying the original Messi jersey. We just can't afford it so, to make my brother happy, I made a shirt out of that plastic bag for him," his brother told Al Jazeera.
The recent meeting with Messi isn't the first time he'd gone out of his way to acknowledge Ahmadi. In February, UNICEF helped him get a real Messi jersey to the boy, complete with autograph. 
"Murtaza couldn't stop smiling. He kept repeating: I love Messi," a UNICEF spokesman said.