Manny Pacquiao Wins WBO Welterweight Title With Floyd Mayweather at Ringside
Manny's back and ready for anyone.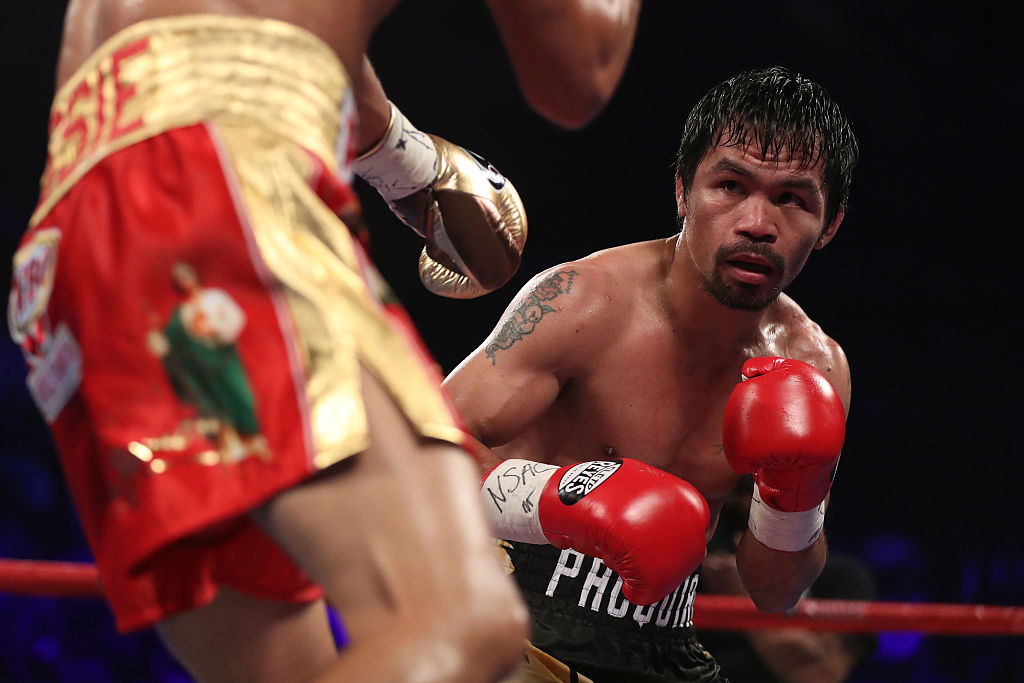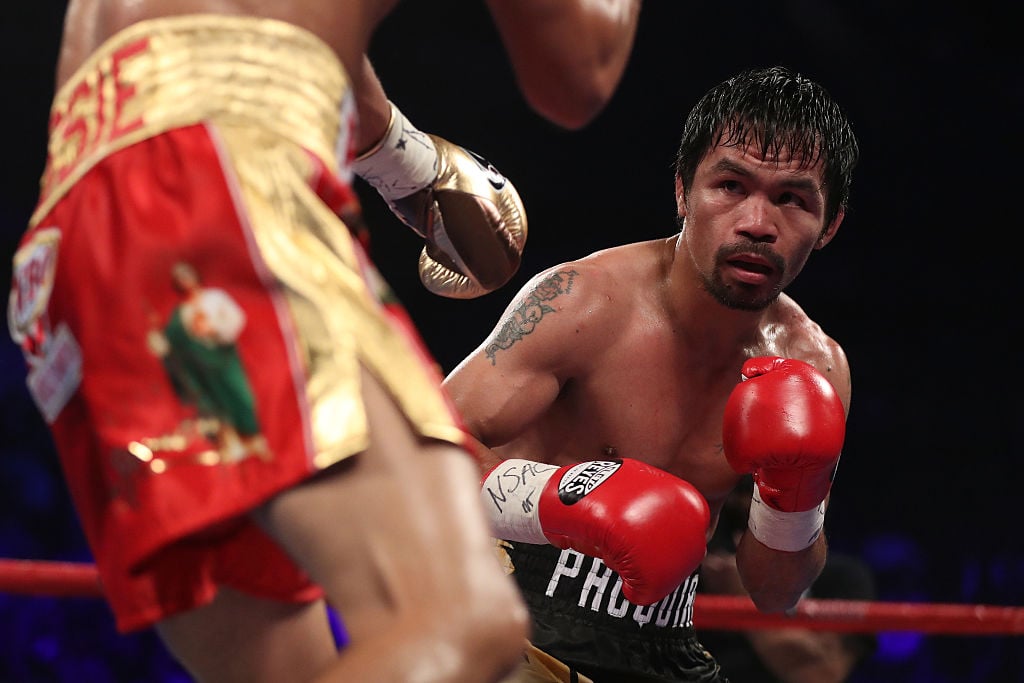 Floyd Mayweather seems happily retired—aside from the regular and likely meaningless doses of smack talk from Conor McGregor—but it looks like Manny Pacquiao isn't done yet. In a title bout against Jessie Vargas in Vegas on November 5, Pacquiao showed that he's still a total pro and precise tactician in the ring. He ended up with the WBO welterweight title for his troubles. And Mayweather was watching. 
Jessie Vargas didn't go down easy. The fight went 12 rounds and Vargas made his older opponent work for it, but in the end Pacquiao won by unanimous decision. After the fight, he reportedly acknowledged Mayweather's presence:
In a post-match interview with ESPN's Stephen Smith, the pride of the Philippines said he was "happy" with the outcome. Smith questioned him about his next bout and asked if he'd prefer to fight Mayweather or another opponent. Pacquiao said he would go up against anyone "the people want me to fight."
"I'm not picking an opponent," said Pacquiao, "or choosing anything." 
Whatever he does next, it's clear that Manny is back and willing to do the work. Mayweather may find his old foe's resurgence enough bait to slip on the gloves again. Boxing fans can only hope.