Marshawn Lynch Pushed a Ref, Got Ejected, Then Watched the Wild End of the Raiders Game From the Stands
Beast Mode got a little too Beast Mode.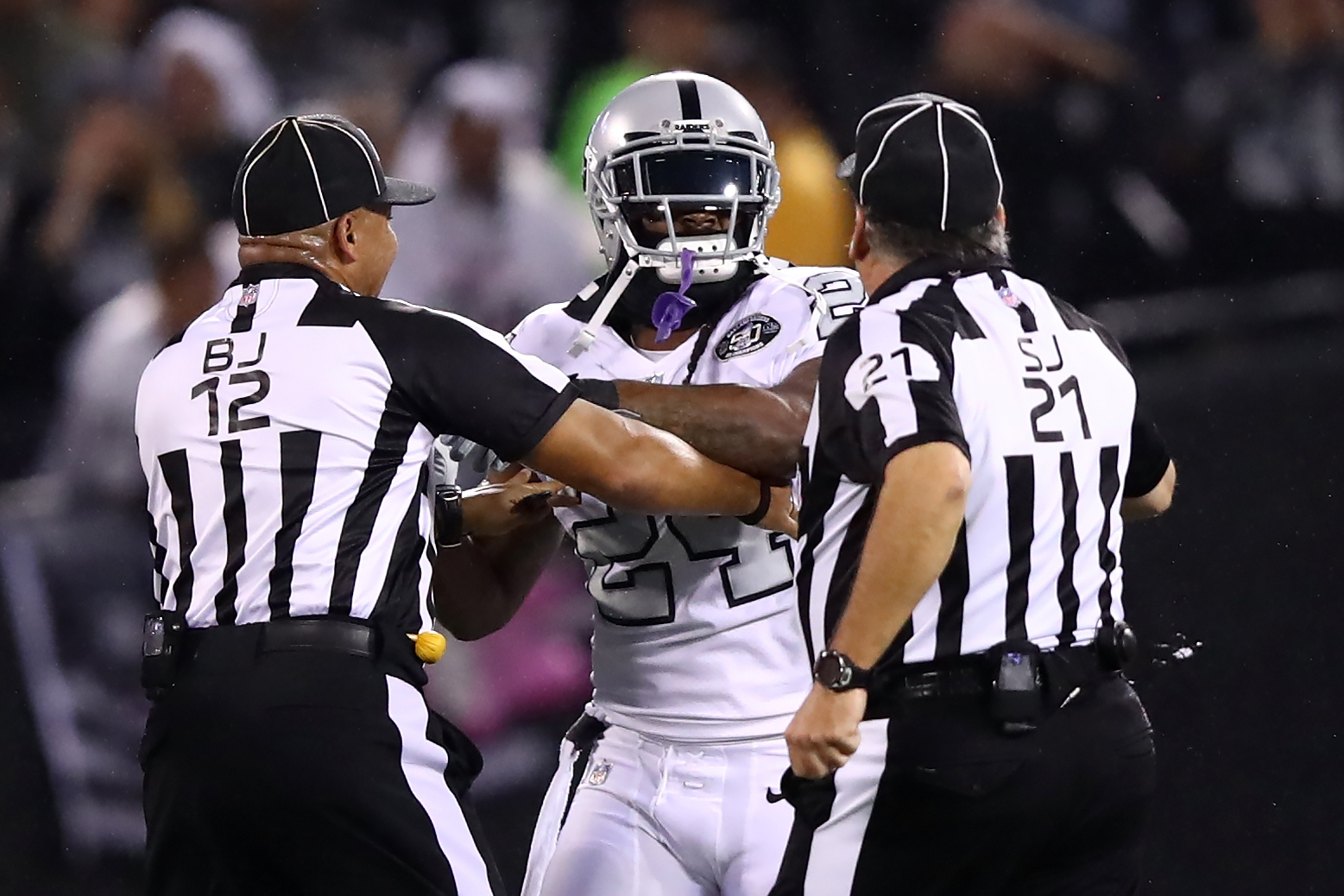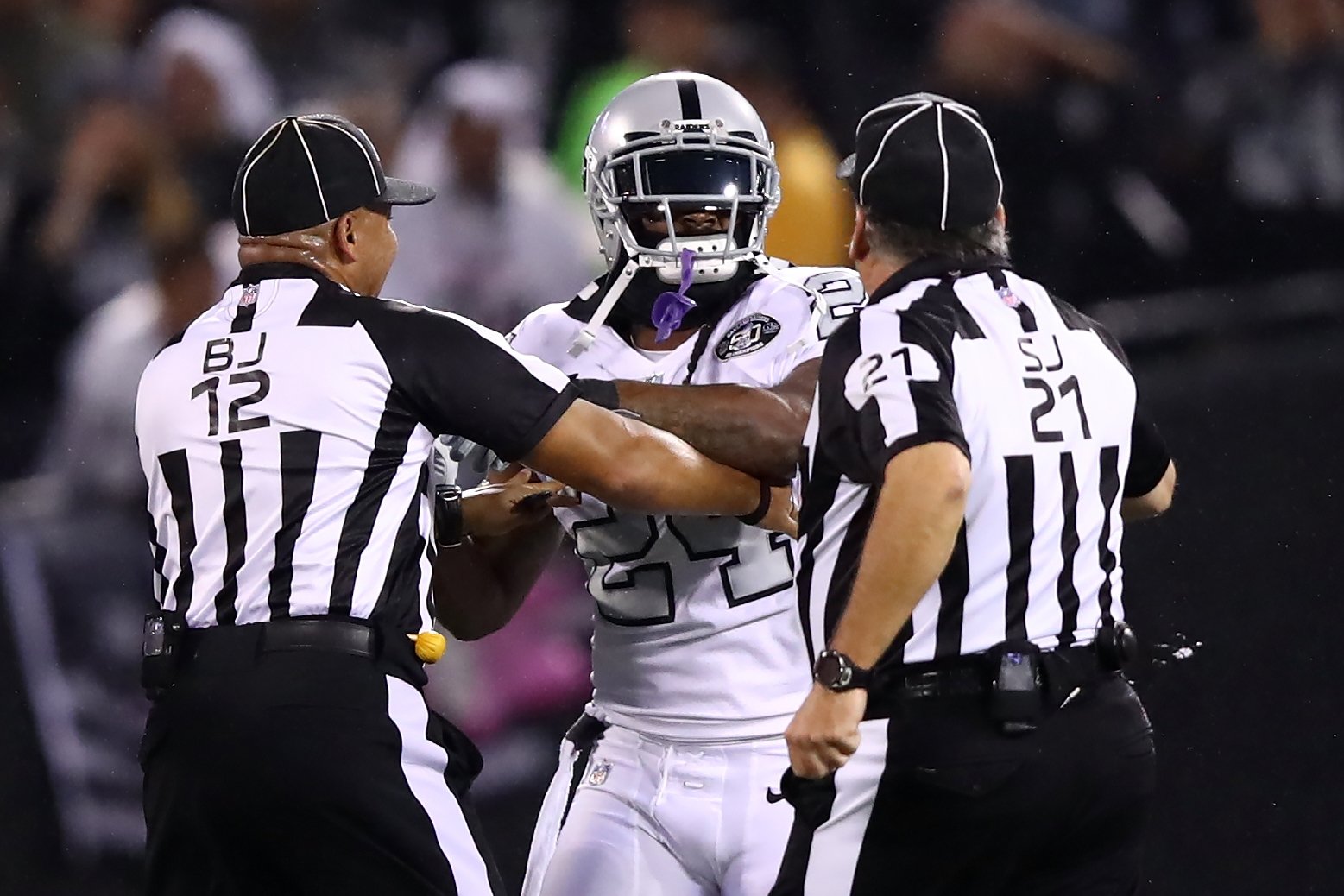 A questionable hit on Raiders quarterback Derek Carr started a minor scuffle in the second quarter of Thursday night's AFC West clash between Oakland and Kansas City. It likely would have ended without incident had Marshaw Lynch not gotten involved. Instead, Beast Mode beasted.
Lynch, who wasn't even on the field for the play, sprinted in from the sidelines to defend his QB as players from both teams got into each other's faces. In the madness, a referee grabbed Lynch, who shoved him and, well, you can't do that. It wasn't a hard shove and Lynch's intent wasn't clear, but none of that matters. He was out of the game. 
"I was disappointed he ran out because I knew we had a 15-yard penalty and we'd be in good shape," Raiders coach Jack Del Rio said about his highly-unpredictable rubbing back. "I told him you can't leave the bench like that. That was about it. Next thing I knew, he was being tossed. The referee told me he had actually put his hands on him."
The reactions from Lynch's fans were far more forgiving.
Marshawn Lynch just went so rogue 😂 I wish he was my friend. Dude has your back FOR SURE.

— Nick Swardson (@NickSwardson) October 20, 2017
The NFL doesn't deserve marshawn Lynch

Absolute gangster

— Joseph Marquez (@C9Mang0) October 20, 2017
Marshawn just got thrown out coming off the sideline defending his QB and your MCM hides his face when he's with you on the Jumbotron

— Mike Golic Jr (@mikegolicjr) October 20, 2017
The praise of strangers isn't going to make Lynch feel better when the league office comes calling. ESPN explains how much of a fine Lynch could be facing:
Physical contact with an official carries a fine of $30,387. If the NFL suspends Lynch for coming off the bench to join the altercation, it would cost him a game check of $79,411.
On the bight side, since he was kicked out of the game, Lynch was free to watch the rest from the stands. So that's just what he did. 
In truth, that was probably a better place to watch the insanity that went down in the last few minutes of this one. The wild finish included an 85-yard drive, a fourth down conversion, an apparent touchdown that was overturned after a review, two untimed plays with 0:00 on the clock and a dramatic game-winning, pylon-crushing touchdown.