Watch a Suspended Marshawn Lynch Practice With High School Kids and Absolutely Destroy Them
Beast Mode hasn't been so good in the NFL this year, but he's a monster against teenagers.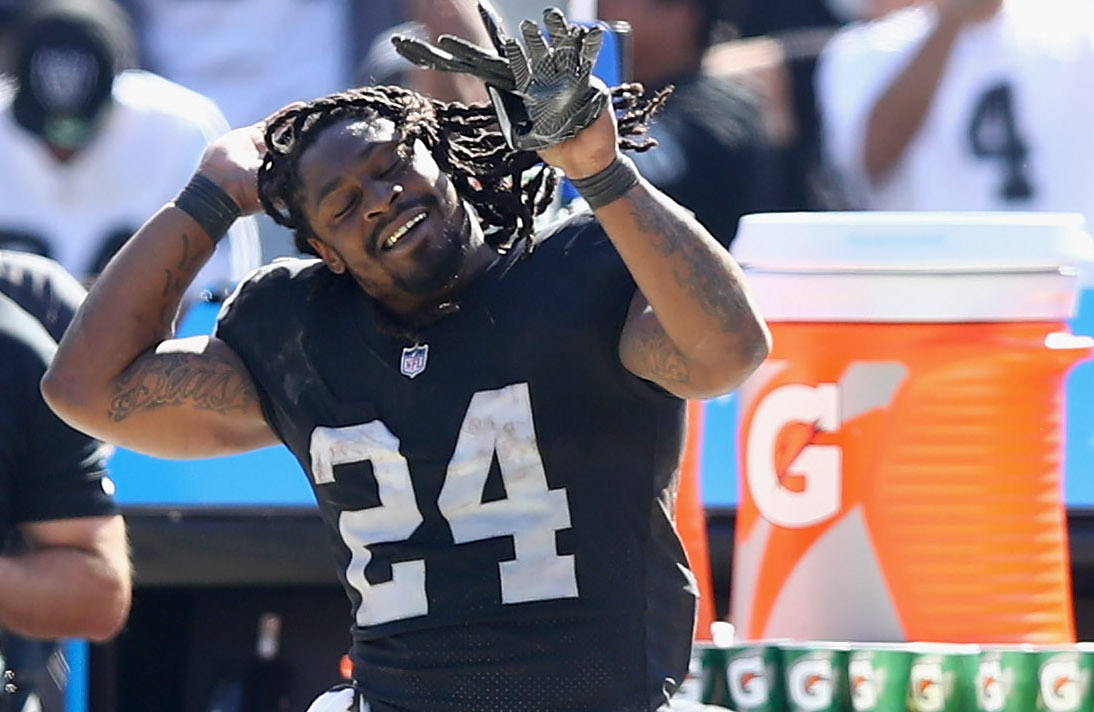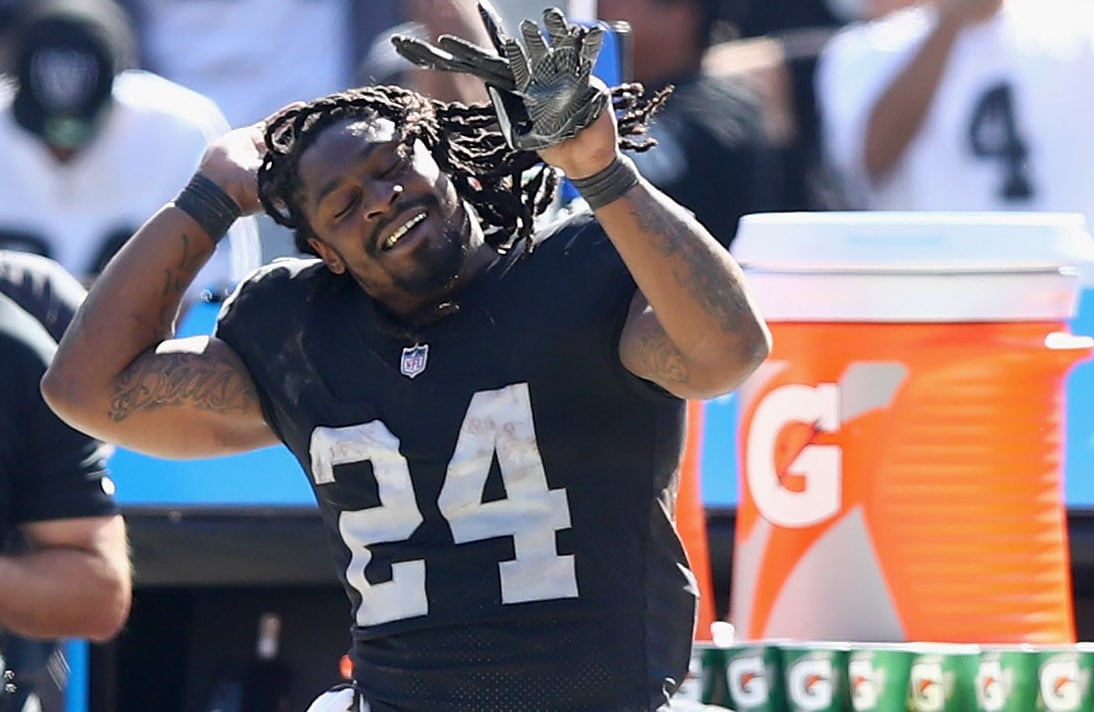 Raiders running back Marshawn Lynch is currently enjoying a one-week suspension for pushing a ref during last week's game against the Chiefs. So while his team prepares for the Bills on Sunday, he's got some time off.
But you don't get nicknamed Beast Mode for taking breaks. So it's little surprise Lynch has spent his week off practicing, albeit with decidedly easier competition than he's used to. 
More than a decade after graduating, Lynch visited Oakland Technical High School, his alma mater, this week to run a few plays. With his Raiders gear on and the cameras for his reality show rolling, he dominated some high school kids on the practice field. 
https://www.instagram.com/p/Bas8QknjpI-
In one play, Lynch delivers a nasty stiff arm to a helpless teenager. In another, it takes five kids to bring him down. And on the last play, Lynch breaks off a hundred yard run and breaks some ankles in the process. 
"I know that he loves football and he's a football junkie. I wouldn't expect anything different. We're excited to go put on a good showing with Buffalo and meet up with him after that," Raiders offensive coordinator Todd Downing told ESPN.
It's no surprise that Lynch went back to Oakland Tech during his time away from the Raiders. The 2004 graduate has made a habit of returning to old stomping grounds, The Mercury News says. 
This is also the place Lynch likes to chill. He'll drop in occasionally to run three-on-three with the boys basketball team. And, rather than go to some state-of-the-art workout facility, Lynch loves to spend time in the old rusty weight room at Tech.
Another possible reason for Lynch's return to campus? Maybe he was looking for some guys he could actually gain some yards on. In his return to the NFL this season, the 31-year-old has only rushed for 266 yards and two touchdowns in five games. Not exactly beastly.