Adriana Lima Quickly Moves on From Julian Edelman with Mets Ace Matt Harvey
The Brazilian supermodel immediately shoots to the top of Harvey's list of conquests.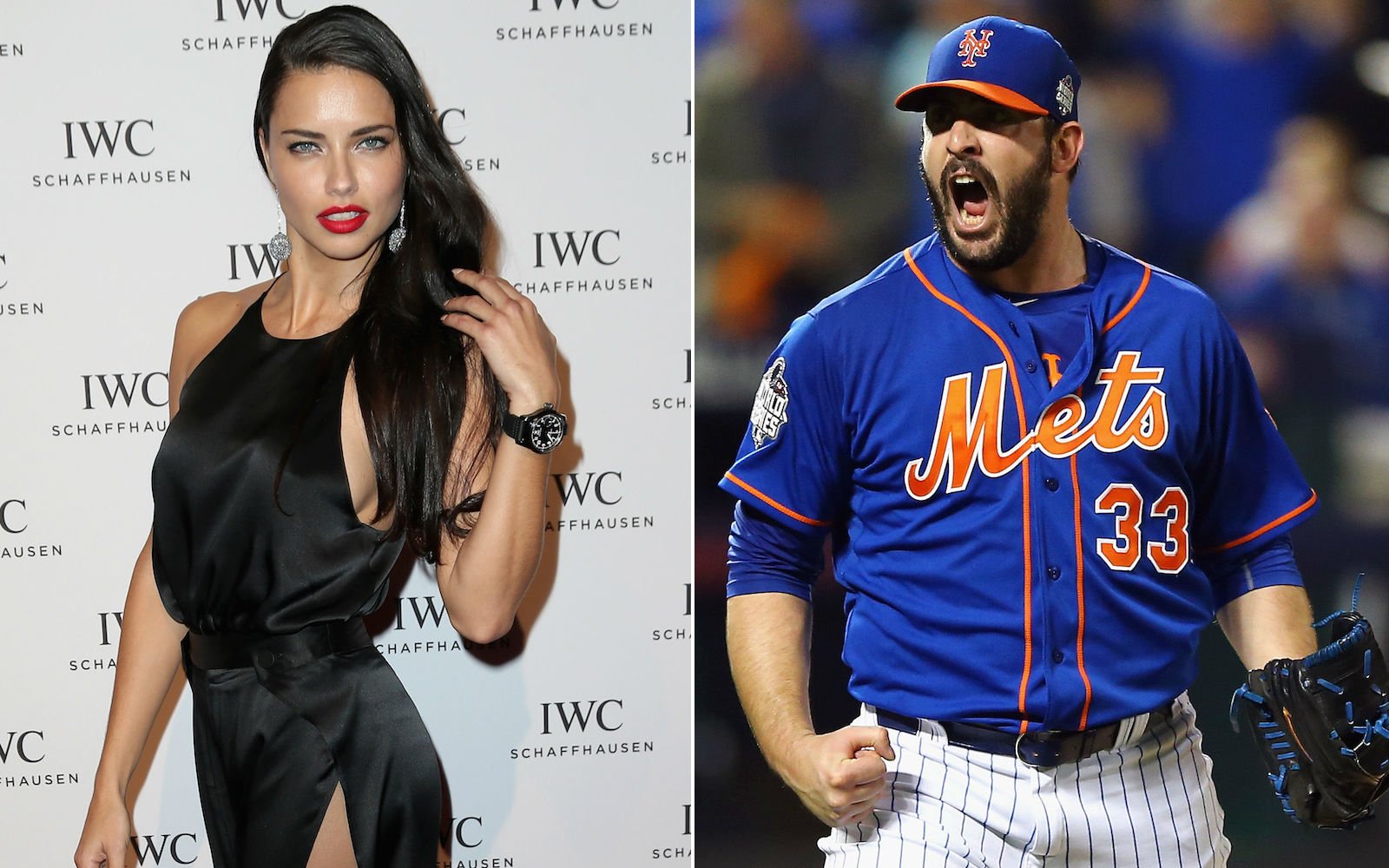 We figured Brazilian bombshell Adriana Lima would rebound quickly after her recent break up with Julian Edelman, but this is nuts. A week after the Victoria's Secret model sent the Patriots receiver to the curb, she's got a new man who's 10 years younger than she is. And he too is an athlete. 
On Wednesday, Lima was seen canoodling with Mets pitcher Matt Harvey during a late night dinner at a Miami hotspot. Spies for the New York Post told the paper that Lima and Harvey rode up on a yacht, dropped $300 on dinner and engaged in some pretty heavy petting.  
"They could not keep their hands off each other as they laughed and groped each other like high school students," the spy reported. Let's go to the tape!
https://www.youtube.com/watch?v=UbOTEAt9V4g
Over the years, the 27-year-old Harvey has assembled a solid list of eye catching conquests. Without doubt, Lima shoots to the top of the list of models Harvey has been linked to. The rest aren't too shabby though. Among them are:
Devon Windsor
https://www.instagram.com/p/BRgDgSHhPeO
Anne Vyalitsyna
https://www.instagram.com/p/BQ8nTRvDx2a
Ashley Haas
https://www.instagram.com/p/BRWXJz6gK30
Ania Cywinska
https://www.instagram.com/p/BInIS22jZoh
Cheers to you, Mr. Harvey.