Floyd Mayweather Literally Laughs at Idea of Conor McGregor Rematch
"These kids are some circus clowns."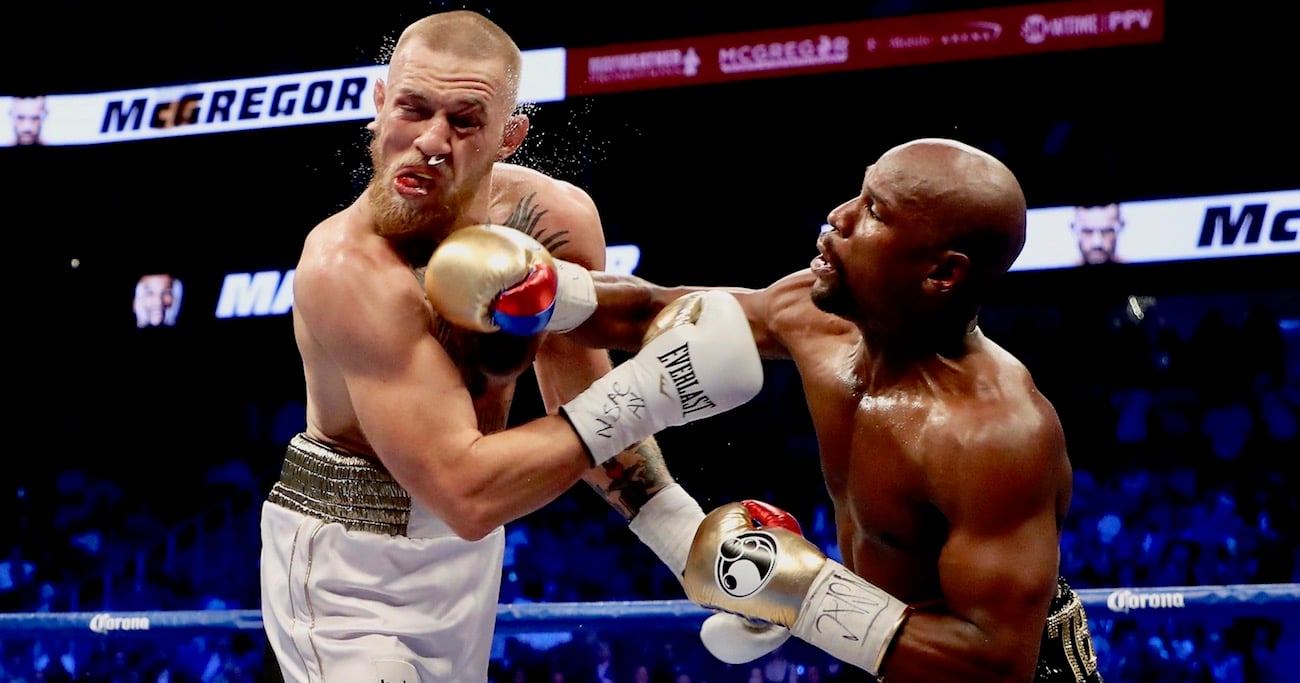 Getty Images
Floyd Mayweather says he's not interested in a sequel to his massive superfight with Conor McGregor, despite it being perhaps the most financially lucrative bout of all time.
Mayweather made an estimated $275 million after beating McGregor via a convincing 10th round technical knockout in the Irish UFC star's professional boxing debut. "Money" retired after the fight with an unblemished 50-0 boxing record.
" tml-embed-width="560″ tml-embed-height="395″ tml-render-layout="inline
While McGregor and his camp have repeatedly expressed interest in a rematch, Mayweather dismissed them all as "clowns" in a new interview with TMZ. 
"Boy, boy, boy, boy, boy…these kids are some circus clowns," Mayweather says in the video above.
"They can't fuck with Money May."
"They gonna keep coming my way. At the end of the day, I keep laughing, I keep living, I keep going to the bank."
That last bit is true for both parties. McGregor just made Forbes' annual ranking of the 100 highest-paid celebrities, thanks largely to booming sales of his Proper No. Twelve Irish whiskey. 
Though his only fight in the past 12 months was at UFC 229—where he got mauled into submission by Khabib Nurmagomedov—McGregor's $47 million takeaway last year put him at No. 65, just behind seven-time NBA All-Star James Harden and in front of star Dallas Cowboys defensive end DeMarcus Lawrence. 
Mayweather didn't make the list this year. But based on recent Instagram posts like the one above, it looks like the former pound-for-pound boxing champ isn't exactly strapped for cash.