It's Official: Floyd Mayweather Will Fight Conor McGregor Wearing 8-Ounce Gloves
Will it make any kind of difference in the ring?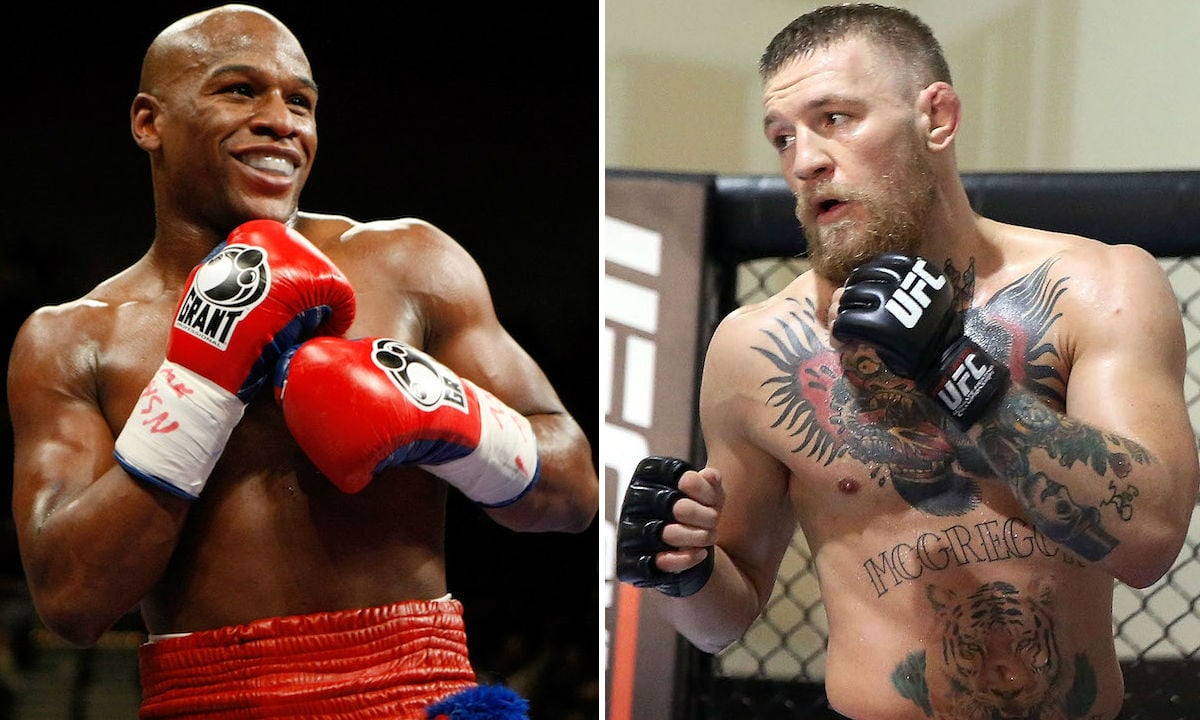 A couple weeks back, when Floyd Mayweather publicly said that he'd be willing to fight Conor McGregor wearing eight-ounce boxing gloves, it looked every bit like a publicity stunt. 
The August 26 megafight, which will be contested at 154 pounds, requires 10-ounce gloves according to the Nevada State Athletic Commission. A change appeared all but impossible. 
Turns out it wasn't. On Wednesday morning, the NSAC made a one time exception allowing Mayweather and McGregor to fight in the lighter eight-ounce gloves, which generally favors the bigger puncher. 
OFFICIAL: Mayweather vs. McGregor will take place in 8-ounce gloves. NSAC makes a one-time exception on its own rule. Wow.

— Brett Okamoto (@bokamotoESPN) August 16, 2017
This decision came despite the objection of The Association of Ringside Physicians. The group put out a statement Tuesday asking the NSAC to exercise "caution" when making the decision on glove size. 
"Unless there is scientific evidence to support the view that such a change might improve the safety of the bout, we should strongly caution against allowing current regulations to be over-ruled," board chairman Dr. Raymond Monsell wrote. "To do so would also set a precedent for future bouts."
In the end though, the fighters won. "Both guys have agreed that they want to fight in 8-ounce gloves," Mayweather Promotions CEO Leonard Ellerbe said last week. "Both guys are looking to knock each other out."
There will be many who think this change will give McGregor, who is used to fighting in tiny four-ounce gloves inside the UFC Octagon, a better chance on August 26. That's wrong but it's precisely the point.
Everyone involved in planning this spectacle knows where the public stands. All but the most delusional McGregor fans think Mayweather is going to utterly dominate him in a boxing ring. 
If reducing the glove size convinces some people that McGregor's chances are a little better, they might be more likely to pay $100 to watch this on Pay-Per-View. 
The problem with this theory though is that Mayweather has fought most of his career fights in eight-ounce gloves. If this change benefits anyone, it's him. 
Further, the idea that McGregor stands a better chance of knocking out Mayweather in smaller gloves is complicated by one inconvenient detail. In order to KO the insansely elusive Mayweather, McGregor has to be able to hit him first.