Floyd Mayweather and Conor McGregor Are Reportedly Negotiating a Rematch in the UFC Octagon
If this fight actually happens, would you watch?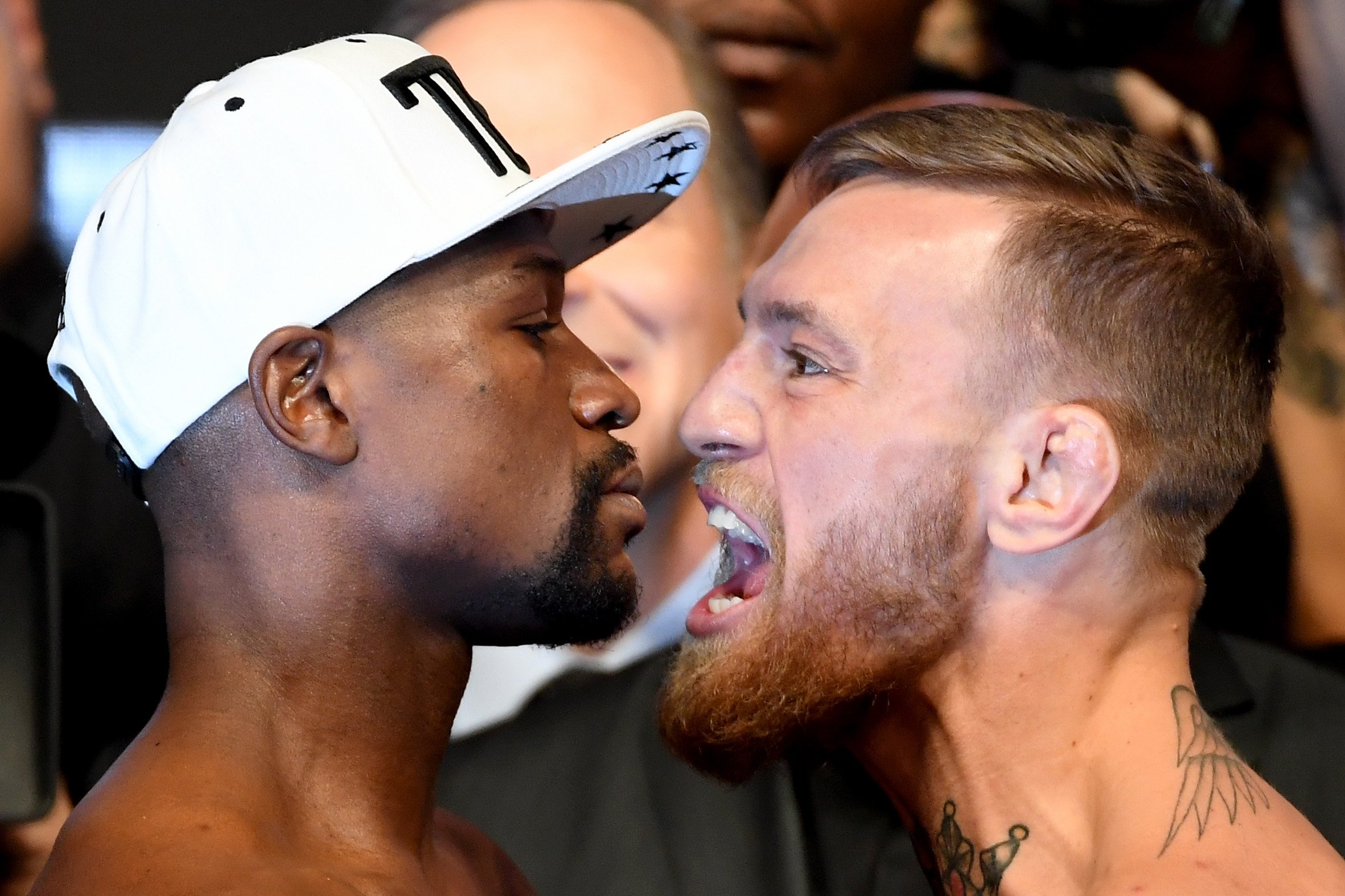 The biggest sports story of 2017 is now alive and well in 2018, as the fantasy MMA fight between Conor McGregor and Floyd Mayweather continues to make headlines. 
Most recently, that's thanks to the U.K. Telegraph's boxing writer Gareth A. Davies, who told talkSPORT this week that behind-the-scenes talks are underway for match between McGregor and Mayweather in the UFC Octagon. 
My soundings are that there are a lot of talks going on in the background, there are a lot of talks around people with Mayweather.

"There are a lot of talks about him potentially having an MMA fight with Conor McGregor."
Davies went on to say that the interest from Mayweather comes from his desire to get paid. And the fight, Davies suggests, could be worth up to $500 million.
If he were the only one talking about this fight, then it would be easy to ignore. But he's not. UFC head Dana White is getting in on the fun, too. 
"Obviously, the only way making that fight again makes any sense is if he comes over to the Octagon," White said on FS1 Wednesday. "We went over and boxed him, the UFC and Conor McGregor. And now it's time for him to reciprocate and come fight in the Octagon."
What's notable here is that White is talking about this ridiculous fight like it's not so ridiculous. That's the same way Showtime execs are talking about it. And the same Mayweather is talking about it, and trolling UFC fans while he's at it.
https://www.instagram.com/p/BetzD5tgzKm
The reason is as obvious as it has always been: Everyone wants to get paid. 
It's the same reason Mayweather and McGregor got into the ring together last summer. It was a spectacle and people paid to see it. 
Mayweather vs. McGregor II would be a spectacle too, albeit of a different variety. Going into their boxing match, most people knew that McGregor didn't stand a chance against Mayweather. But some delusional McGregor fans were argued that the younger and much less experienced boxer has a chance.
No one thinks Mayweather has a chance in the Octagon. So while people paid to watch the two fighters box on the off chance that McGregor surprised the world, they'd pay to watch the two fighters in a MMA bout on the off chance that McGregor ends Mayweather's life.
"Conor McGregor in an MMA fight will fucking destroy Floyd Mayweather like he's never seen," former UFC champ Michael Bisping recently said. And McGregor's paths to victory would be endless. One would be to "take him down" and "elbow the fuck out of his face in about 35 seconds," Bisping said.
"Another path to victory for McGregor would be the kicks," Bisping said. "He could just kick his legs to hell, he could use push kicks to keep him away – set up the high kicks, McGregor has a great kicking game we've seen them all a thousand times, very fast, very agile – a lot of spinning kicks, he could just kick him literally into oblivion. In an MMA fight it wouldn't even be."
Like most, Bisping thinks this fight will never happen. But like most, he also knows that money talks. 
"I will tell you this: everybody does have their price," he said.