Meet Golfer Patrick Cantlay's Girlfriend Who Celebrated His $15 Million PGA Win With a Kiss
Model Nikki Guidish's sexy Instagram photos show why she's among the PGA tour's hottest WAGs.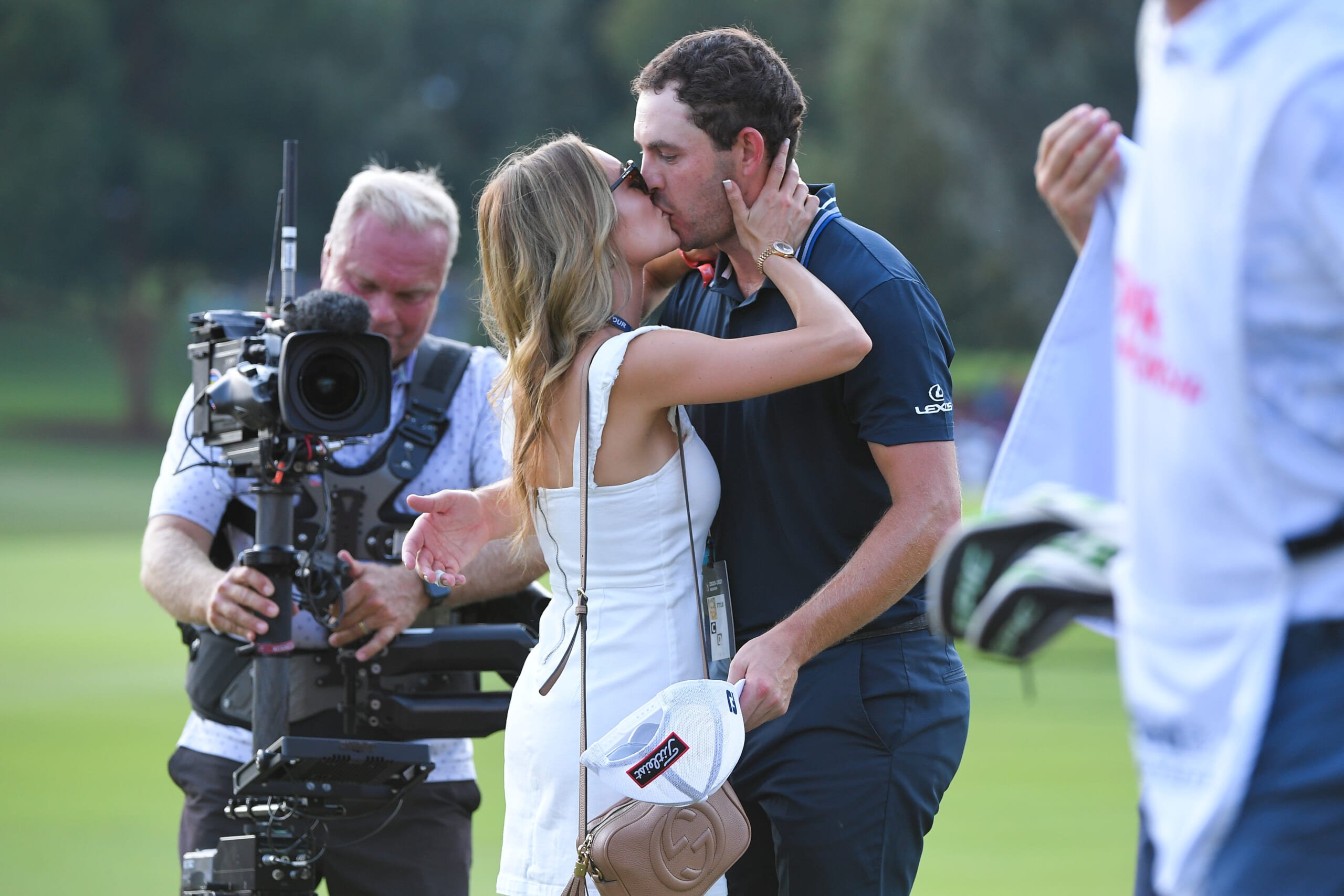 Patrick Cantlay recently put in a clutch performance to sweep the FexEx Cup and PGA Tour Championship's $15 million grand prize. As eyes and camera lenses watched the post-win celebration from Atlanta's East Lake Golf Club, the golf champ shared a caught-on-camera kiss with girlfriend Nikki Guidish. 
https://www.instagram.com/p/CTheztnFvcj
Guidish dropped a collage of photos from the event on Instagram the next day, including a photo of the smooch and several photos of the couple posing with the FedEx Cup trophy. 
https://www.instagram.com/p/CD4FwUssEJp
The New York Post took the timely opportunity to look into Guidish's background and discover more about the golf WAG who's become a fixture of the PGA Tour since taking her relationship public earlier this year. 
https://www.instagram.com/p/CD_j3drsyXJ
Guidish, 30, has worked as a doctor of pharmacy at Palm Beach Pharmaceuticals in her native Florida since July of last 2020.
https://www.instagram.com/p/CBTklA4hGgC
She holds undergrad and doctorate degrees from University of Central Florida, but she's also a former model, fitness influencer and bodybuilder—a fact made obvious in viewing many of her bikini-clad Instagram photos. 
https://www.instagram.com/p/CDg1_7Wld0H
Guidish first posted a photo of her and Cantlay after he won the Memorial Tournament at Jack Nicklaus' Muirfield Village in June. She has yet to appear on Cantlay's feed. 
https://www.instagram.com/p/CCyaMIKMhwY
Check out a few more highlight's from Guidish's 'gram below: 
https://www.instagram.com/p/B7RyFKHAy_ghttps://www.instagram.com/p/CADcBe0gMrohttps://www.instagram.com/p/B9rQ2jAAfwYhttps://www.instagram.com/p/Bc5ZdjVFpVVhttps://www.instagram.com/p/BggQMzahXRL