Meet The Ferrari 499P, The Italian Marque's First Le Mans Hypercar In 50 Years
The hybrid hypercar marks Ferrari's return to the most elite level of endurance racing.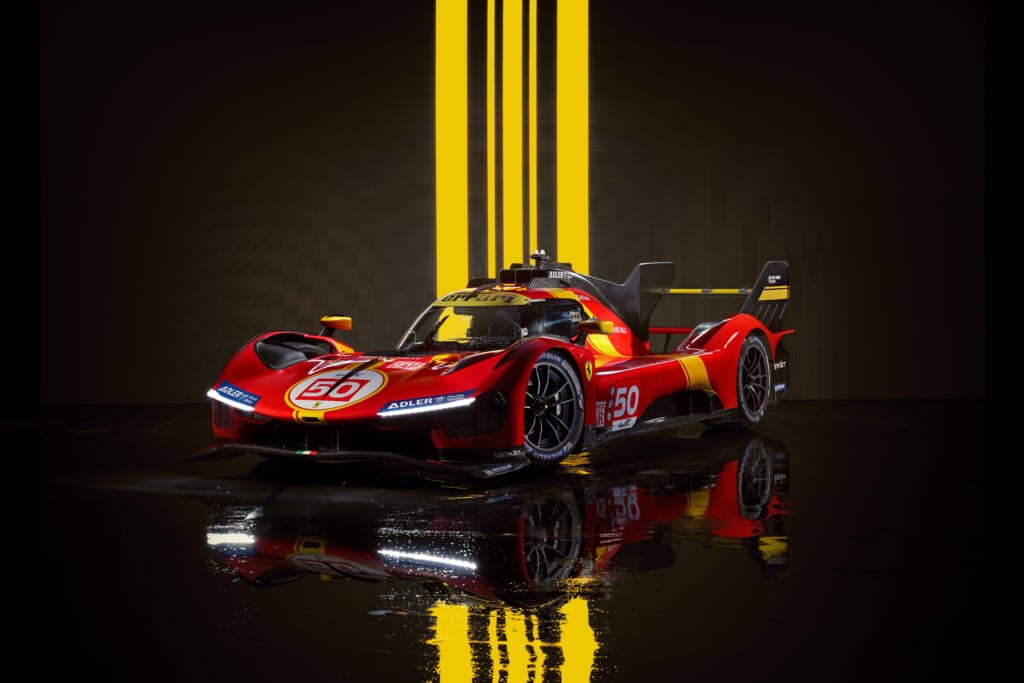 After a half-century hiatus, Ferrari is returning to the very top level of endurance racing in 2023 with the newly revealed 499P.
The hybrid hypercar prototype will compete in the FIA World Endurance Championship's elite Le Mans Hypercar (LMH) class, introduced in 2021 to replace the LMP1 category and culminating in the hallowed 24 Hours of Le Mans.
Though Ferrari Ferrari hasn't entered prototype racing for 50 years, it boasts an impressive record including 22 world titles and nine overall wins at Le Mans. As Jalopnik notes, the marque most recently won the 1972 World Sportscar Championship the 312 P.
The name of the new 499P is a throwback to that era's nomenclature, which combines the engine cylinder volume (499cc) with a prototype-designating "P." One Ferrari car entering the WEC will wear a "50" to mark Ferrari's return after 50 years, another will wear "51" as a nod to LM GTE-class dominating Ferrari 488 GTE.
The 499P runs a hybrid powertrain mated to a seven-speed sequential gearbox, the combustive component being a 3.0-liter twin-turbo V6 derived from the same engine found in the 296 GTB. Its 670 horsepower is sent to the rear axle, while another 278 hp developed by an electric motor moves the front axle. However, FIA regulations cap the total maximum output at any given time to 670 hp.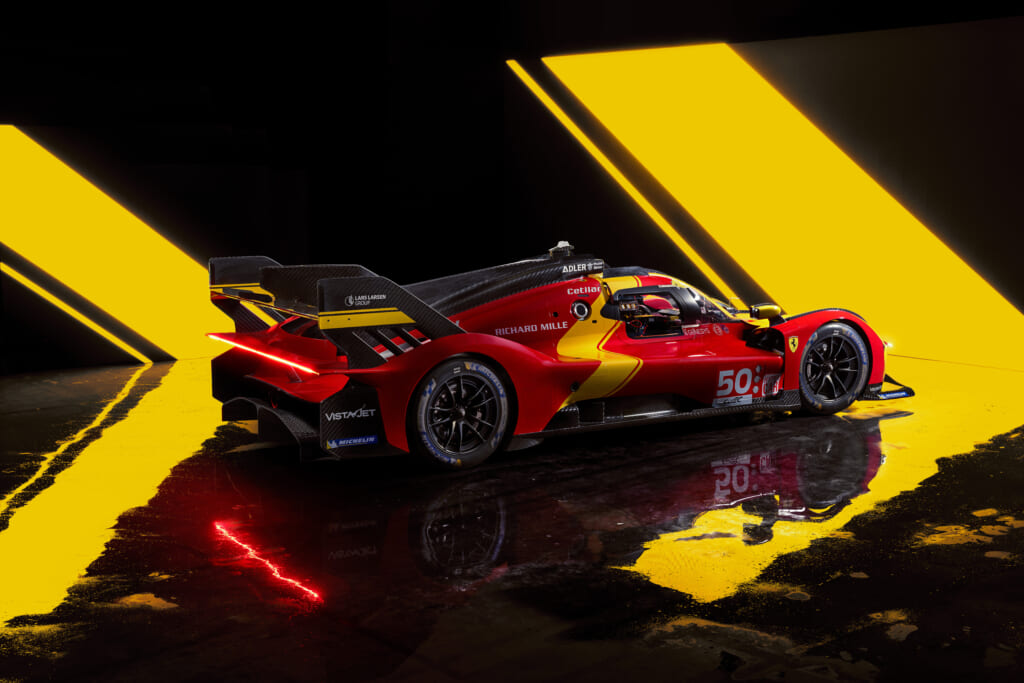 While designed to be aerodynamically efficient first, the 499P contains some Ferrari hallmarks, like pressure-reducing louvred wheel arches and headlight clusters reminiscent of the Daytona SP3 roadcar's. In the rear, the wheels and double wishbone-suspension are completely visible, with a hefty double horizontal wing indicating its racy ethos.
The Ferrari 499P will make its racing debut at 1,000 Miles of Sebring on March 17.