The Melbourne Cup Has Been Dubbed 'The World's Drunkest Sporting Event', And These Pictures Just Might Prove It
We're impressed, Australia.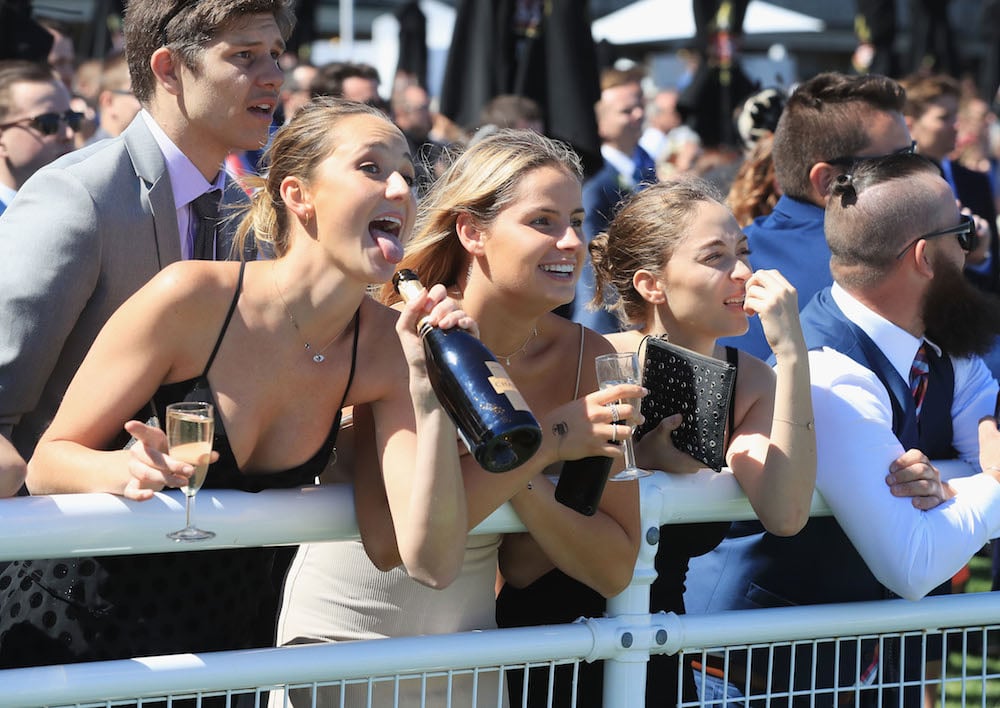 The Melbourne Cup is the Southern Hemisphere's answer to the Kentucky Derby, with Saudi sheikhs and babes in elaborate hats alike turning out to bet on horse races and daintily sip on glasses of rosé.
Too many it seems…
https://www.instagram.com/p/BbMEa_YnrL3
Somewhat like during the Kentucky Derby, visitors lose track of their alcohol consumption over the course of a long day of racing, and the inevitable happens: one Aussie whips out his knife, another says "That's not a knife; that's a knife!" and drunken brawls ensue.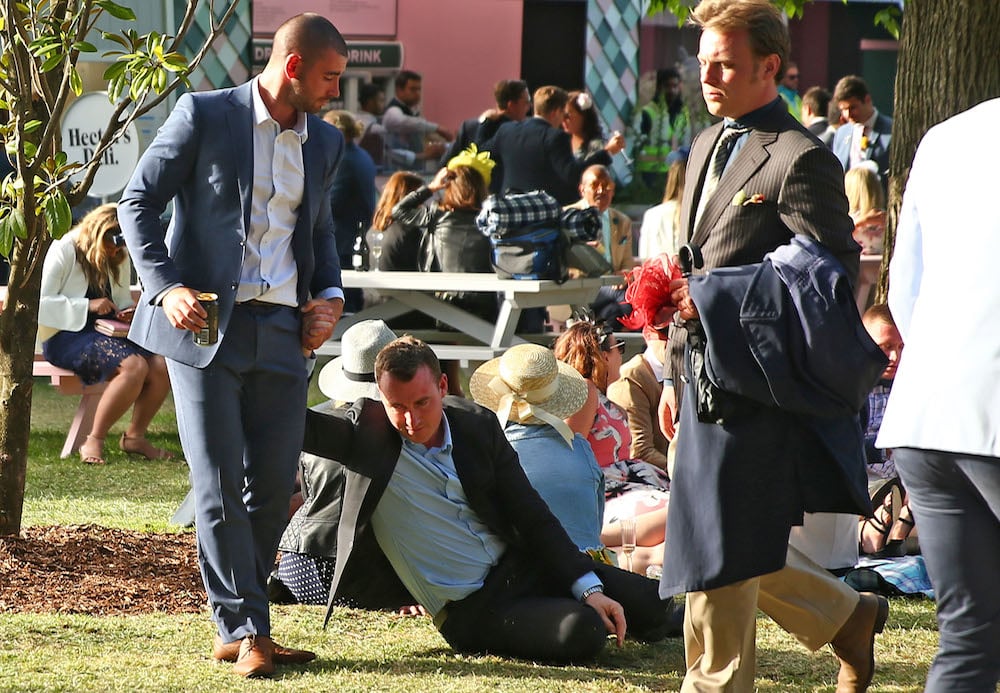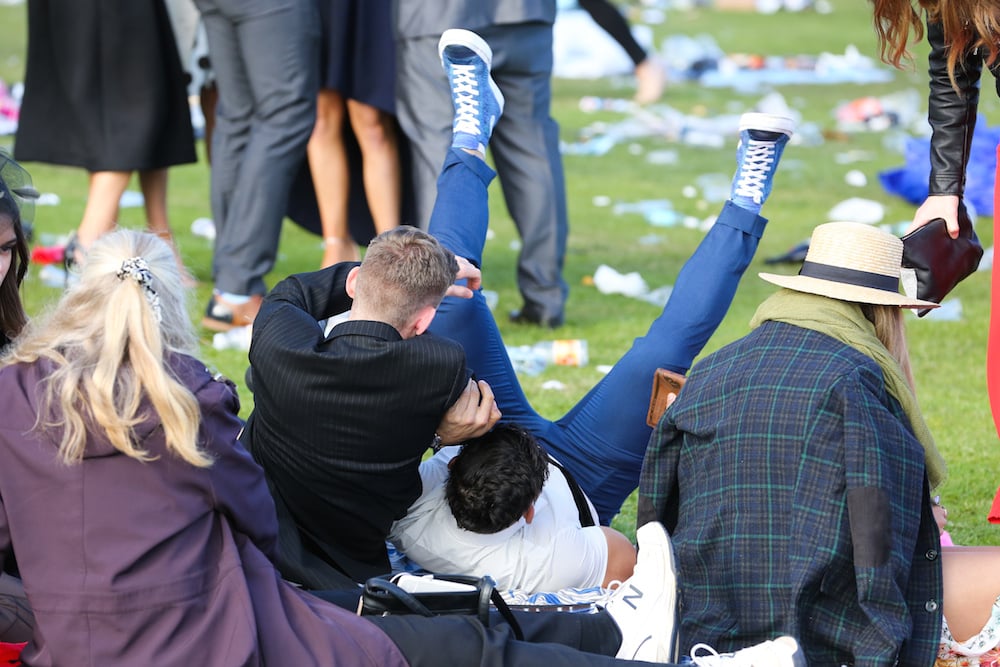 Just kidding. But a lot of "mates" got shit-faced and starting puking and fighting on the premises. New York Post ran through all the cases of drunken revelry from Down Under.
Three people were kicked out for bad behavior and two were arrested for drunkenness, while security guards removed four other intoxicated patrons.

Police arrested a woman for assaulting an anti-racing protester outside the race and are searching for two other women linked to the assault.

Separately, a political activist was arrested for parking a car on the train tracks, while another two scaled a crane to hang a banner.
There were grown men wrestling in pastel suits and giving each other piggy-back rides, and women taking siestas in ornately-trimmed shrubbery.
See what we mean?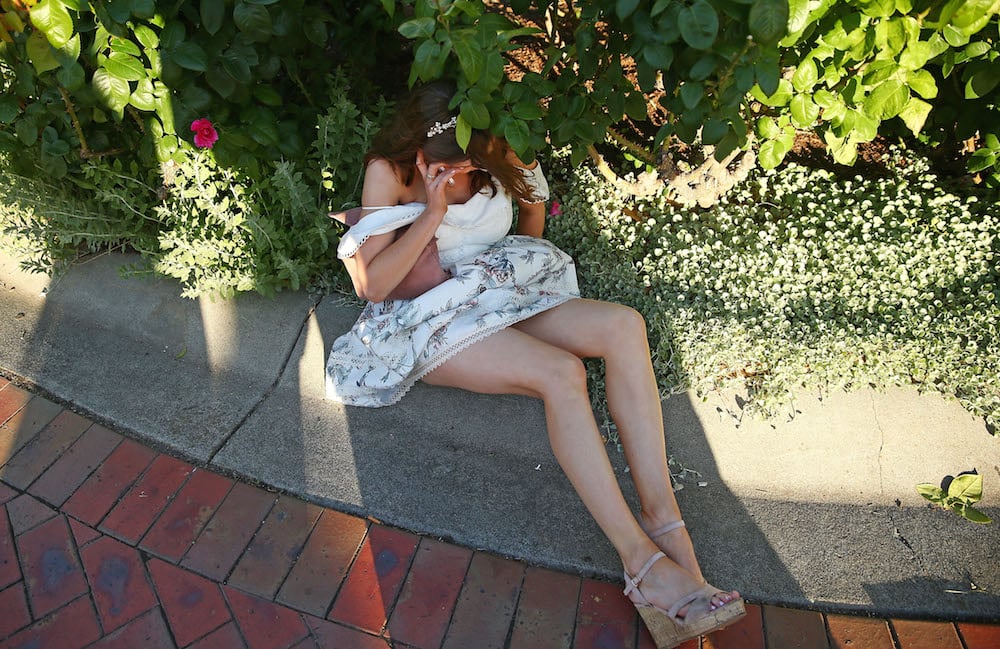 Now you know why it's oftentimes called "The World's Drunkest Sporting Event."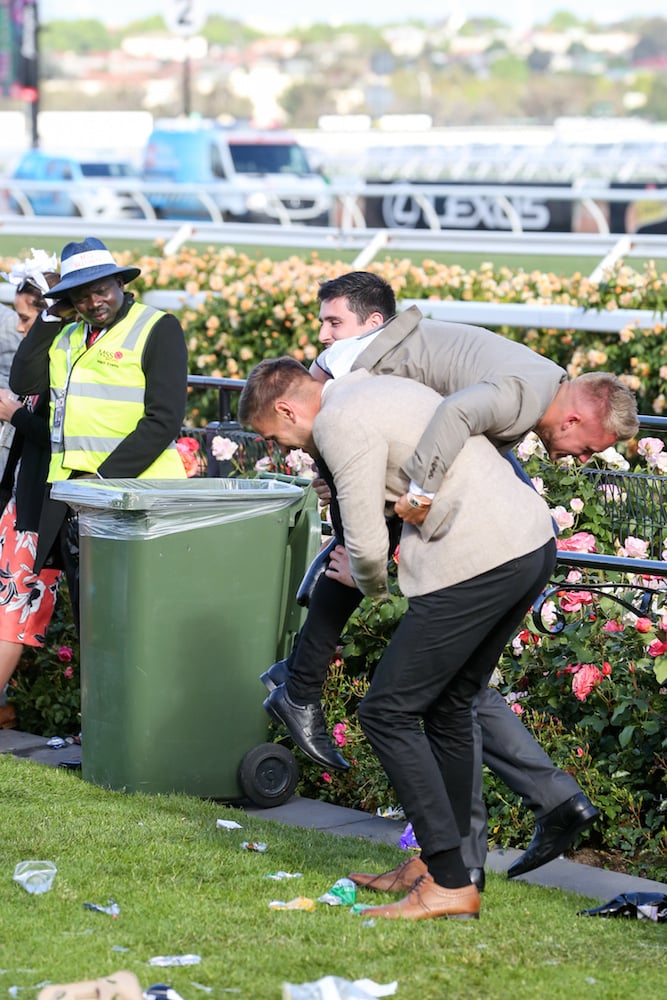 All in all, the 2017 Melbourne Cup was a success. Just ask this guy…