Mexican World Cup Fans Caused a Literal Earthquake While Celebrating Goal Against Germany
It was the highlight of a stellar World Cup opening weekend.
Getty Images
Elated fans of Mexico's men's national soccer team triggered a tiny earthquake on Saturday when they jumped en masse after their team went up 1-0 on Germany in the opening weekend of the World Cup. 
The goal, slotted home by star forward Hirving Lozano, came at the 35th minute in the match. 
https://www.youtube.com/watch?v=AqXgdUdFJqc
Immediately after the goal, two different seismic sensors in Mexico City picked up small tremors in the capital city, where tens of thousands gathered in the main square to watch their beloved El Tri square off against the defending World Cup champs. In a tweet, the Institute of Geologic and Atmospheric Investigations in Mexico said the quake was sparked in an "artificial manner," adding that  the probable cause was "massive jumps during the goal."
El #sismo detectado en la Ciudad de México se originó de manera artificial. Posiblemente por saltos masivos durante el Gol de la selección de #México en el mundial. Por lo menos dos sensores dentro de la Ciudad lo detectaron a las 11:32. pic.twitter.com/mACKesab3b

— SIMMSA (@SIMMSAmex) June 17, 2018
Mexico held on to the 1-0 lead for the rest of the match, capturing an unexpected win over the top ranked team in the world.
Germany, which hadn't lost a World Cup opener since 1982, wasn't the only soccer world power to crap the bed over the weekend. Brazil, the third ranked team in the world led by Paris Saint-Germain superstar Neymar, played to a 1-1 draw with Switzerland. It was an unexpected result by the Swiss aren't pushovers. Though they're not one of international soccer's blue bloods, Switzerland has veteran squad is ranked sixth by FIFA and is expected to emerge from the group stage. 
Still, this isn't the World Cup opener Brazil wanted after departing the 2014 World Cup, held on their home soil, after a 7-1 loss to Germany. Neymar's face says it all.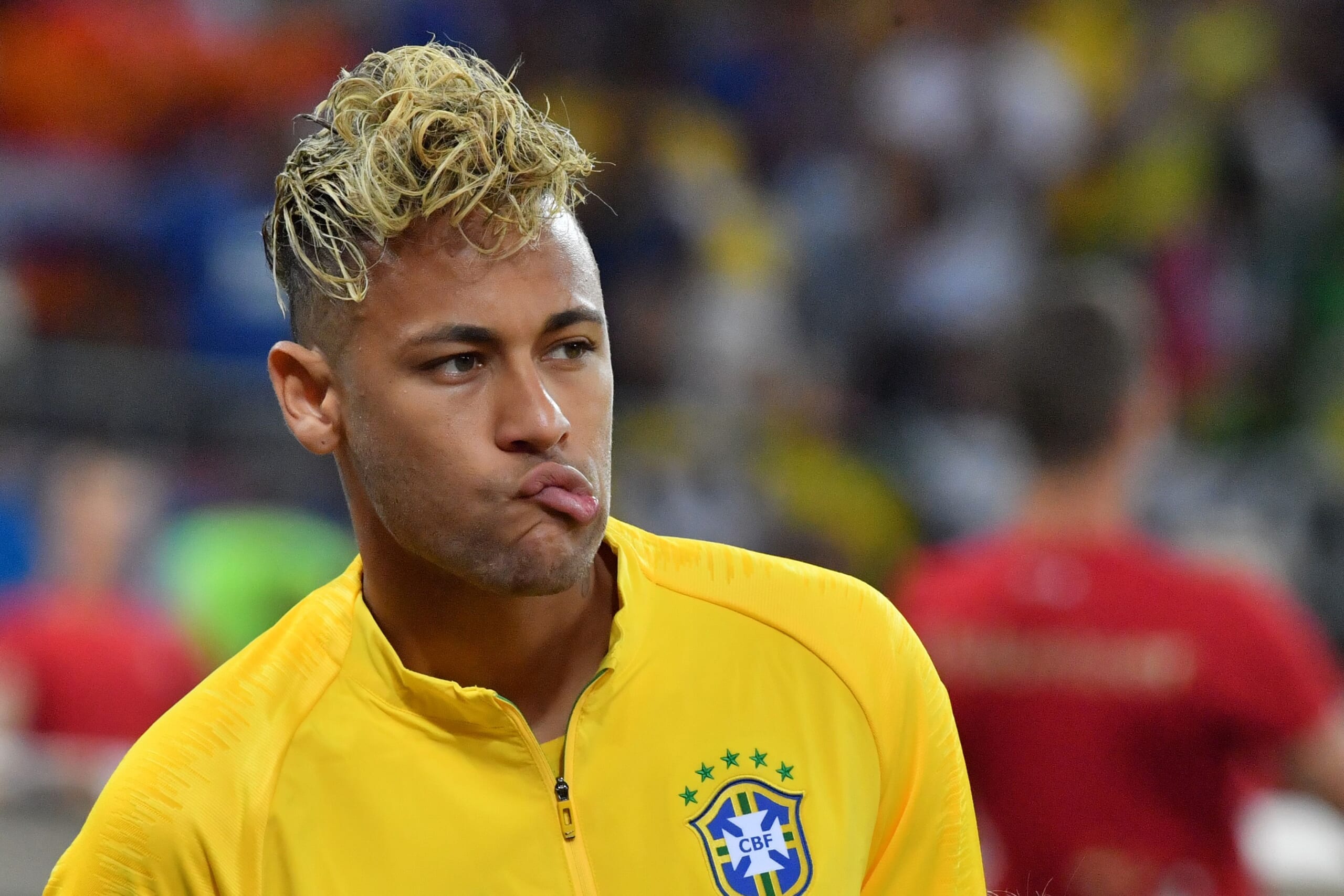 Two powerhouses that did live up to the hype this weekend were Portugal and Spain, who played Friday to a 3-3 draw that saw Cristiano Ronaldo notch the first hat trick of the Russia World Cup,
None of his three goals was prettier than the game trying free kick he bent into the top corner in the 88th minute of a 3-2 match. 
https://www.youtube.com/watch?v=y-5dQdaj1kQ
A good weekend for Ronaldo got even better with news out of Portugal's Madeira Airport that the much-mocked bust of him was replaced by one that looks a hell of a lot better.