UFC Champ Michael Bisping Is Being Sued For 'Choking' a Dude Who Touched His Weights at the Gym
"Bisping grabbed him by the throat and began to squeeze."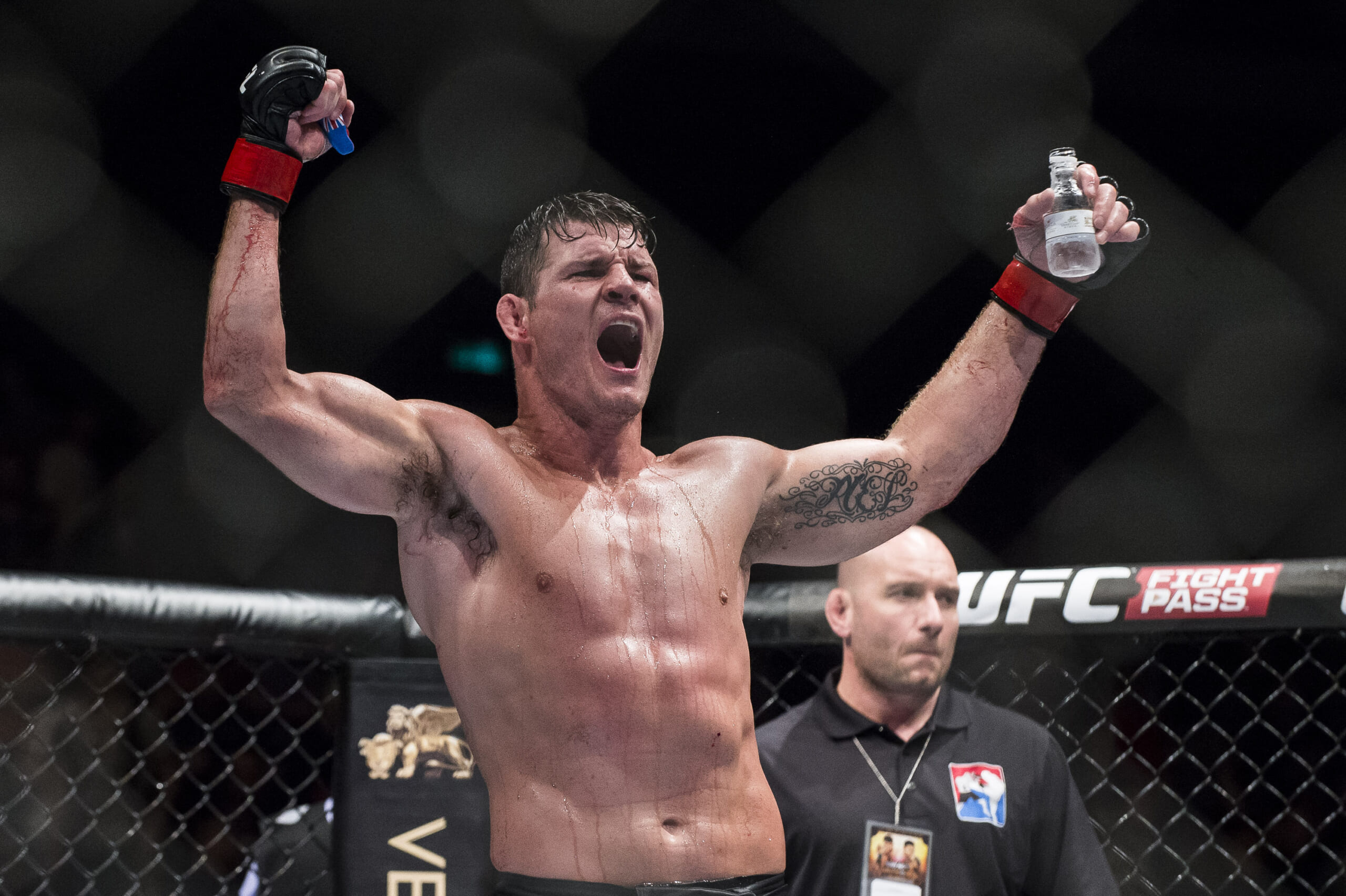 A 19-year-old who says UFC fighter Michael Bisping tried to choke him out at a 24-Hour Fitness in Anaheim is suing the middleweight champ.
The incident began, according to the suit, when Antonio Georgakopoulos tried to pick up some weights a few feet away from him. Bisping apparently thought they were his weights and went off on Georgakopoulos, calling him an "idiot" and a "little punk." 
He also allegedly yelled "You don't know who I am!" at the teenager, who's half Bisping's age.
After the British brawler's alleged tirade, things got hairy. Here's how TMZ, which first reported the suit, describes it:
After the verbal tirade, Antonio claims Bisping grabbed him by the throat and began to squeeze — cutting off oxygen. Antonio claims he was about to lose consciousness when another weight lifter intervened and broke it up. 
Anaheim Police were called but no arrests were made, TMZ reports. Georgakopoulos isn't going to let it go at that though. He says he had to see a doctor after the altercation and now suffers nightmares, difficulty sleeping and anxiety.
He's also looking to get paid. ESPN says that he's asking for damages "in an amount appropriate to punish the defendants and deter others from engaging in similar misconduct." 
In addition to Bisping, Georgakopoulos names the UFC, @4 Hour Fitness and William Morris Endeavor Entertainment in the suit. The kid clearly wants money and he doesn't care how he gets it.
It's hard to imagine that Bisping or the UFC need this right now. The British-born fighter is set to take on Georges St-Pierre at UFC 217 in New York in just nine days. 
Bisping is already matched up against an all-time great in GSP and believes the UFC wants him to lose. The last thing he needs now is a lawsuit getting in his head as he's preparing for the biggest night of his life. Still, we're guessing he'll be OK. He didn't seemed too bothered last night at the World Series.