Mike Tyson Tells Us Who Will Get Utterly Destroyed In Mayweather Vs. McGregor Megafight
Iron Mike has some ironclad opinions on who will win.
Michael Becker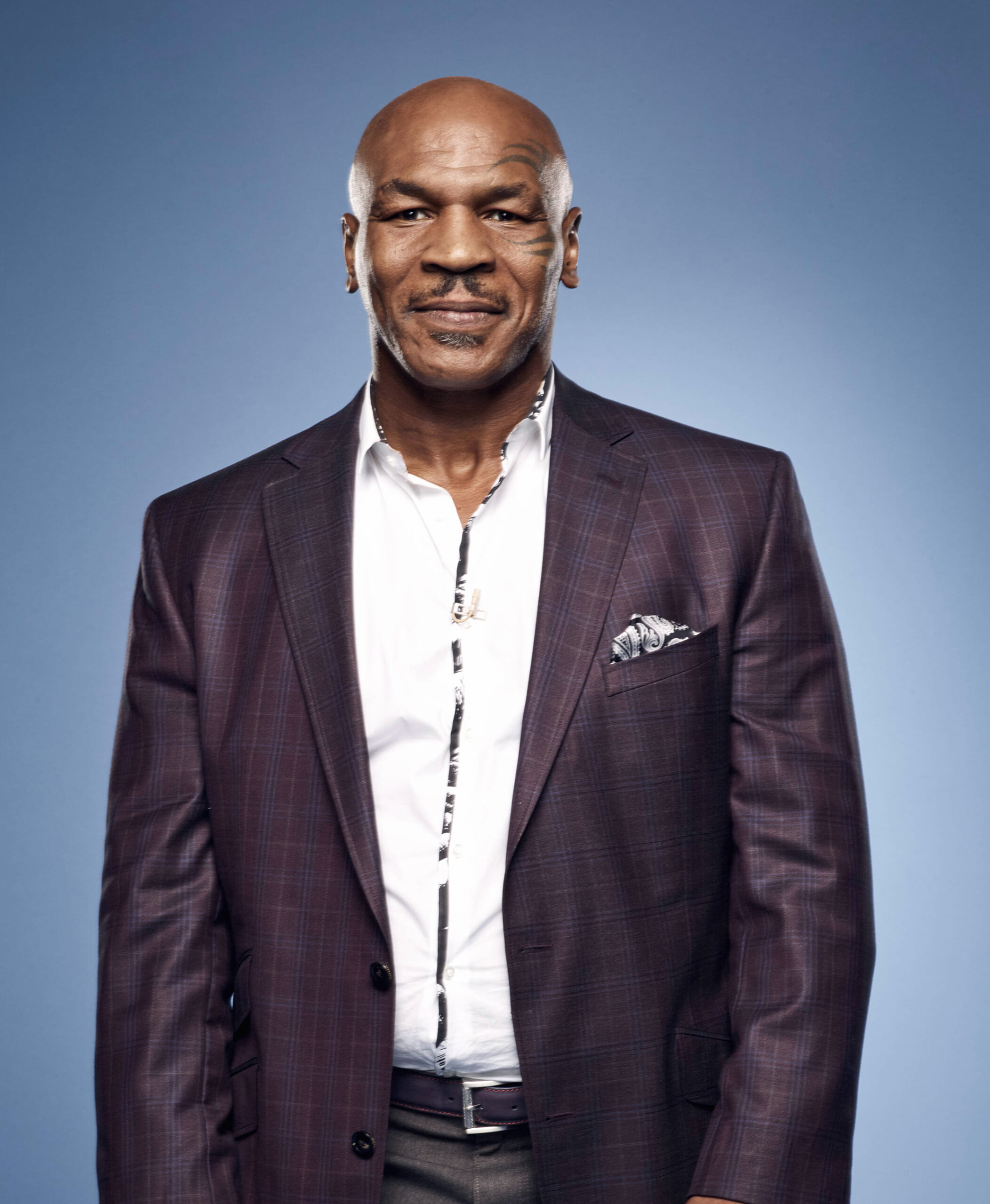 For five years in the late 80s, no athlete was as superhuman as Mike Tyson. The heavyweight knockout artist racked up a 37-0 record from 1985 to 1990, typically by leaving his opponent unconscious on the mat.
In the summer of 1990, at the Tokyo Dome, Buster Douglas proved that Iron Mike was in fact, not superhuman in the biggest upset in boxing history. And over the years Tyson made plenty of mistakes making it absolutely clear that he was a flawed human, just like the rest of us.
Now, three decades after he looked like a god in the ring, Tyson is surrounding himself with superhumans of a different sort. The people who make their way to the stage on the Fox show Superhuman are intellectual beasts, whose feats of mental dominance are as awe inspiring as what Tyson used to do with his vicious uppercut. 
Tyson's role on the show is simple: Watch people do insane stuff with their minds and then say something to make the crowd laugh. 
In addition to his work on Superhuman, Tyson recently released a book about his trainer and mentor Cus D'Amato and remains busy with a his cartoon, Mike Tyson Mysteries, as well as acting gigs in everything from the Hangover movies to the upcoming action flick, Kickboxer: Retaliation.

Maxim recently caught with the boxing legend and asked him about Superhuman, his own superpowers and the Floyd Mayweather/Conor McGregor mismatch.
Do you consider yourself superhuman?
Well, after watching Superhuman, no, not at all.
What about when you were heavyweight champ. Were you superhuman then?
No, these guys are doing some real stuff. A lot of people can what I did. Nobody can do what they do.
What kind of mental feats have you seen on the show that you would like to have?
There's one guy who can see everything. Can't do any mistakes around him. He can spot all your mistakes.
In your new book about Cus D'amato, Iron Ambition, you write about how he helped you master psychological warfare. Everyone knows how physically dominating you were in the ring but how important was the mental part to your success?
That was definitely 85 percent of it. You have to be mentally inclined to adapt to fighting.
Eighty-five percent? That's lot for a guy as physically imposing as you were. 
Being physically strong is good, but not as good as being mentally strong. 
You also used the mental side to intimidate, right?
I put on my mask and whether he falls for it is up to him.
Let's talk about Mayweather vs. McGregor. Do you think it's bad for boxing?
I don't think it's bad for boxing. I think it's good for boxing. Everything McGregor does, that's good for boxing. I don't think he stands a chance, though. 
You think it'll be a quick fight?
I don't know how quick it will be, but he won't be able to touch Floyd.
Yeah, Floyd's a defensive wizard against people who've been boxing their whole lives. It's hard to imagine how McGregor figures him out in his very first boxing match.
Exactly.
Do you think Floyd belongs in the discussion of greatest fighters of all-time?
Not yet, but soon.
I guess going 50-0 wouldn't hurt.
If he wants to break a record, Julio Cesar Chavez was like 95-0 before he lost [Note: It was actually 87-0]. That's a record he should have been going for. That's a guy in his weight class. That's a guy with a really amazing record.
As a boxing fan, does the fight between Canelo vs. Golovkin intrigue you more than Mayweather vs. McGregor?
I can't wait to see that one. It absolutely intrigues me more. 
Who wins?
I don't know, but Canelo's been looking really good. 
Superhuman airs every Monday at 9 PM ET/PT on FOX