'I'm Back': Terrifying Mike Tyson Training Videos Go Viral
The 53-year-old boxing legend still looks scary as hell in two new training videos.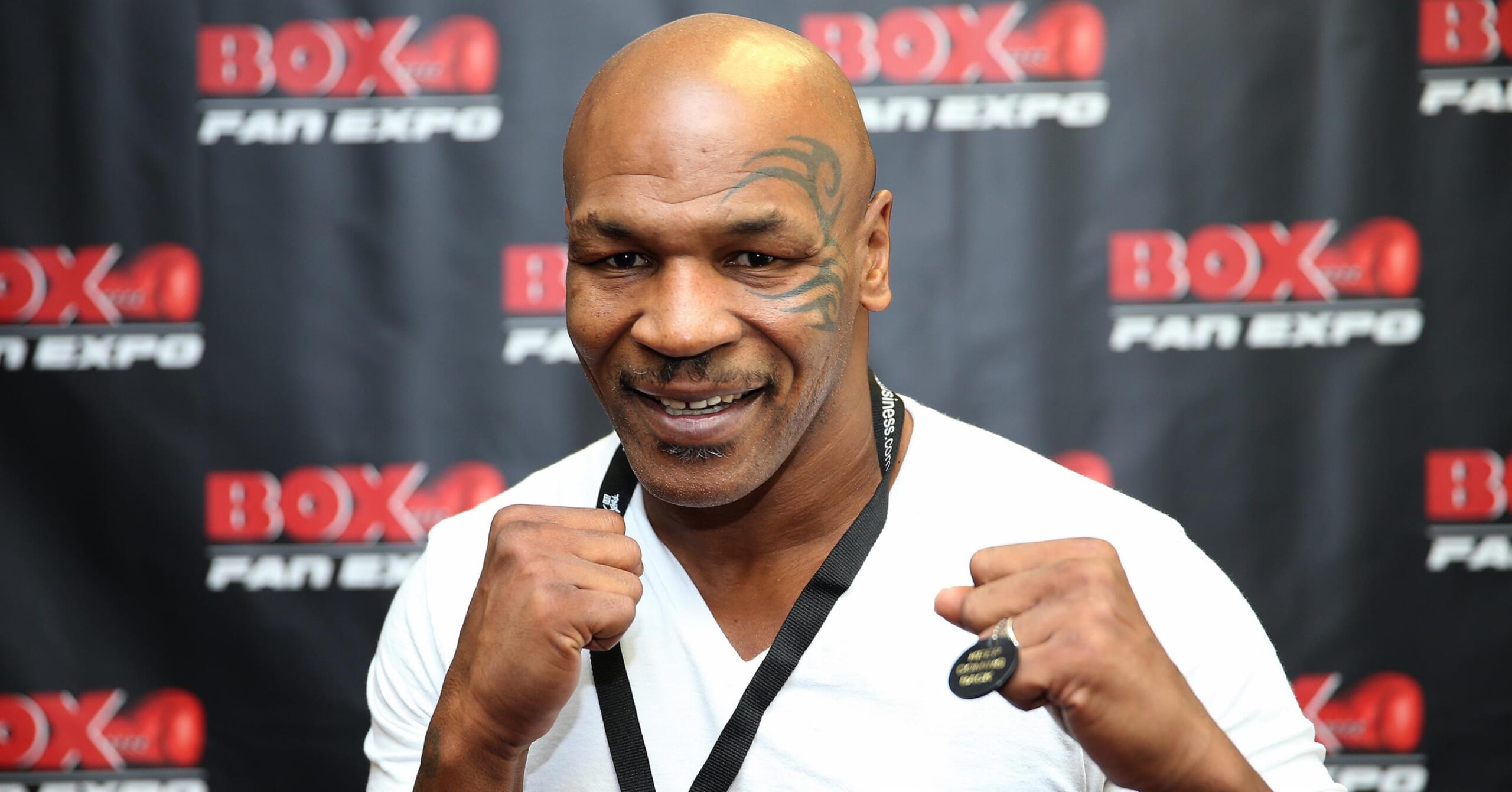 Getty Images
Mike Tyson was once the most terrifying man in sports, and the ex-heavyweight world champion looks like he can still dish out serious pugilistic punishment in two impressive training videos that recently went viral.
The first clip was part of a promotional campaign for the Will Smith/Martin Lawrence movie Bad Boys For Life, and TMZ confirmed that the video was filmed just last week.
The former "Baddest Man on the Planet", who became the youngest heavyweight champion in boxing history at age 20 when he knocked out Trevor Berbick in 1986, hasn't fought professionally since he was stopped in the seventh round by lightly-regarded Irishman Kevin McBride in 2005.
But after the first training clip of Tyson went viral, the former champ's trainer and longtime friend Rafael Cordeiro said in an interview with ESPN's Ariel Helwani that Tyson has "the same speed and power as guys 21, 22 years old." 
Cordiero said the former undisputed world champion had been showing flashes of the old Iron Mike during training sessions lately
He said he has been working with Tyson for "three weeks in a row, cardio, mitts, bags. Like I said before, 53 years old but when he puts his mind to it, his body inside the ring — he changes."
Their sessions range between 60 and 90 minutes, with Tyson doing his physical conditioning with another coach. At this stage they are between five and seven rounds on the mitts, with Tyson starting off slowly then building momentum as he gets revved up.
Cordiero even suggested that the 53-year-old icon could make a return to the ring.
"It's not a joke," he insisted, adding there is more footage that will be released that shows "more power, more speed, everything."
On May 11, Tyson struck again by sharing another impressive video of him hitting the pads on Instagram, then upped the ante by saying "I'm back" at the end of the clip.
CBS Sports reports that the hype campaign could be testing the waters for an exhibition bout, perhaps even versus his old nemesis Evander Holyfield, but a real return to the ring at Tyson's age is highly unlikely.
he rumors and call-outs have been flying since 53-year-old Mike Tyson announced his intention to return to the boxing ring to take part in exhibition fights.

Everyone from New Zealand rugby star Sonny Bill Williams to Tyson Fury's father to former Tyson rival Evander Holyfield have put their names in the mix as potential opponents. Tyson said he hopes the fights will raise money to "help some homeless and drug-affected motherf—– like me."
This isn't the first time a recent boxing clip of the gray-bearded Tyson has wowed the internet. In 2019, he set Twitter ablaze after he was filmed showing off a lighting fast combo to UFC interim lightweight champion Justin Gaethje.