Here's Why Gamblers Are Betting On Conor McGregor Even Though He Has a Zero Percent Chance of Outboxing Floyd Mayweather
It's all about the money.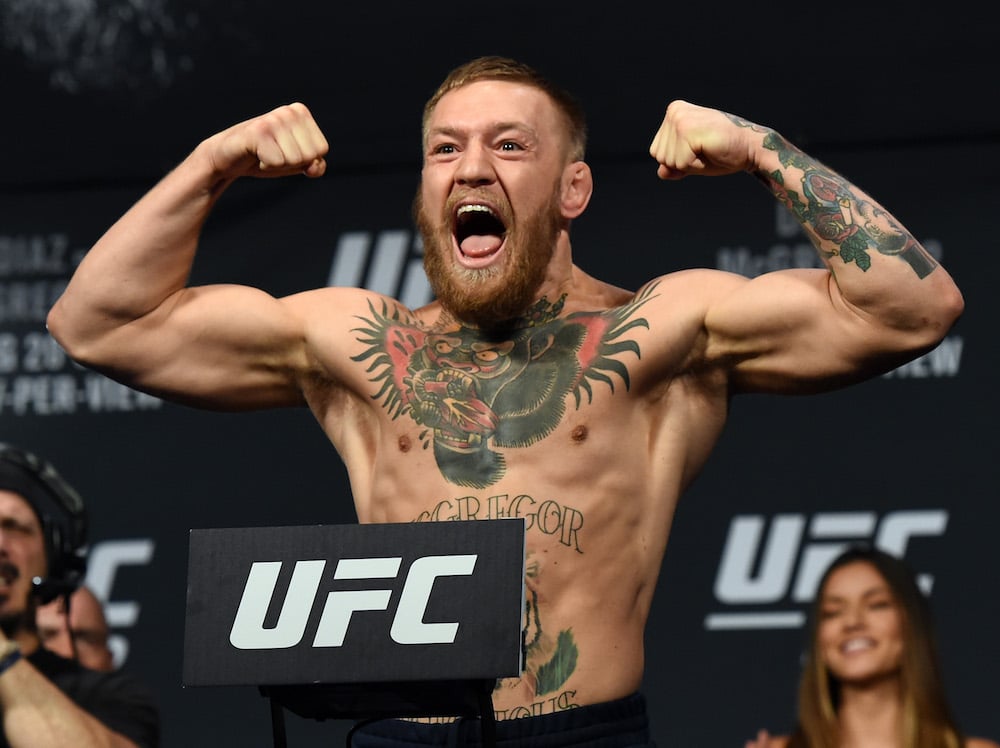 The first odds that Vegas posted after the megafight between Floyd Mayweather and Conor McGregor became official had the UFC superstar as a huge underdog, with sports books offering -800 for Mayweather and +500 for McGregor.
But a funny thing has happened in the five days since the fight was announced: McGregor has become much less of an underdog. Now, don't get confused. This isn't because Vegas thinks he has a shot in hell.

It's because, as ESPN reports, 90 percent of bets are coming in on McGregor. And they're not slowing down. Meanwhile, the sports books keep closing the odds, much happier to take wagers on McGregor at 4-1 than 6-1, even if he doesn't have a chance of winning. 
By and large, the bettors laying their money down on McGregor are casual types, fans of the loudmouth UFC star who are just trying to get action on the biggest fight in years. Vegas knows this because of the relative small size of the bets—$10, $20, and $50.

As ESPN notes, 90 percent of the bets at the Westgate sportsbook are for McGregor, but 79 percent of the money bet is on Mayweather. That means the people who are plunking down fat stacks are betting on the man they call Money. 
To show how mispriced the fight is in terms of actual probabilities. Floyd was -3500 vs a boxing CHAMPION in Andre Berto but only -1000 here

— Matthew Holt (@MatthewHoltUSI) June 15, 2017
And they're smart for doing it now. The undefeated boxing legend has been going for as cheap as -650. That price is sure to rise, especially when you consider the odds for his last fight, which was against a two-time world champion Andre Berto, who got schooled but not as bad as McGregor will.
If that wasn't enough to convince you to put whatever pocket change you've got on Mayweather, this hilarious new fight simulation should do the trick.