'Thursday Night Football Should Be Illegal': Latest Injuries Spur Calls To Ban Games
Richard Sherman's injury could be the tipping point.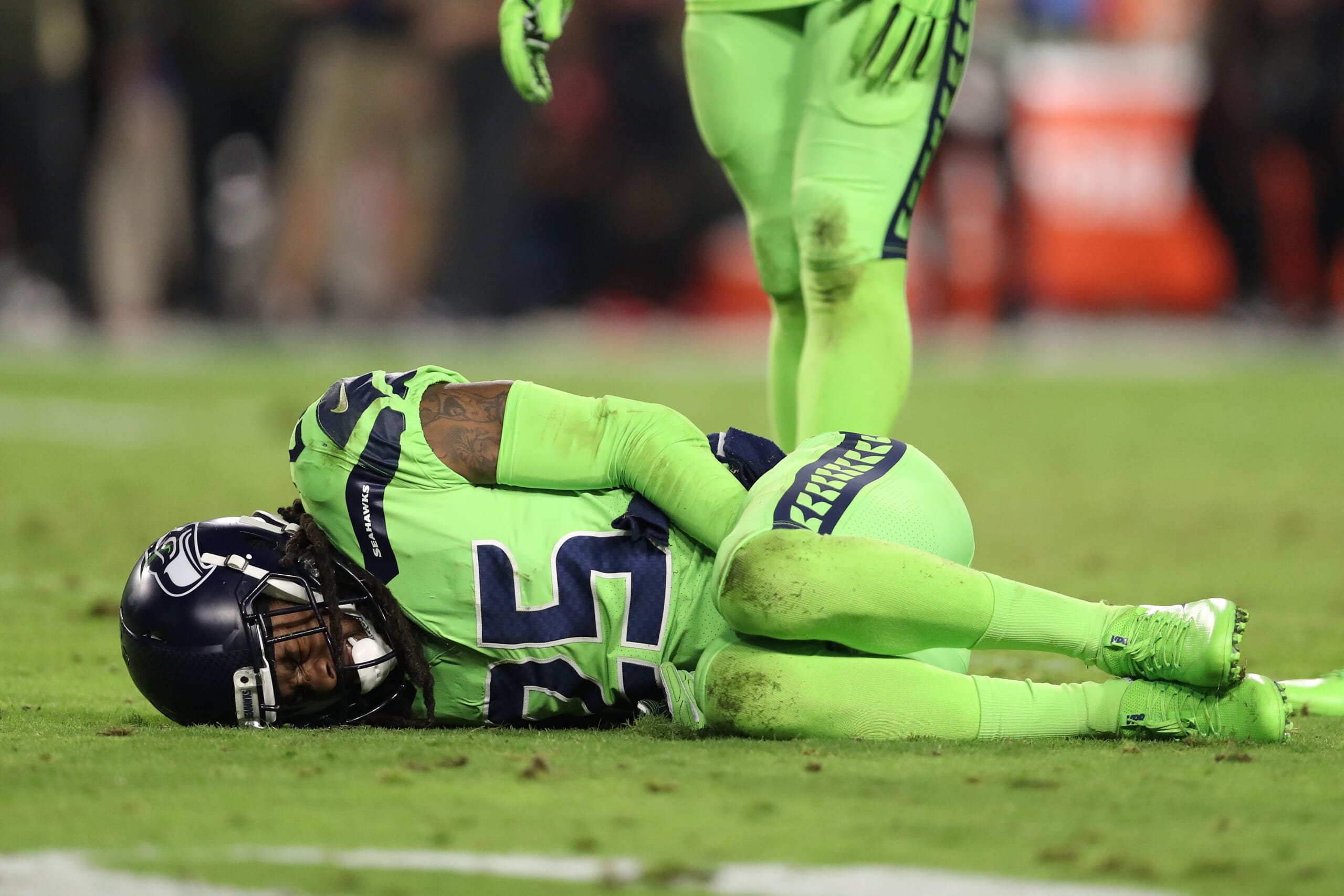 Seattle Seahawks cornerback Richard Sherman saw his season end on Thursday night after rupturing his Achilles tendon in the third quarter of Seattle's 22-16 win over the Cardinals. 
Sherman was one of 15 players from both teams to suffer some sort of injury in the game, which is amplifying calls from players, coaches and fans to do away with Thursday Night Football. 
"This shit should be illegal," Seahawks wide out Doug Baldwin said after the game. "This is not OK. … Absolutely, guys do not have enough time to recover. You can't recover in four days."
Seahawks linebacker Bobby Wagner agreed: "We play a very physical game, a very physical sport, and to ask us to turn around and be ready after Sunday to turn around and have our bodies OK on that Thursday, it's really tough to do. I hope the league is watching."
Sherman said after the game that his achilles has been bothering him all season. He hasn't missed any time with the injury because it hasn't been bad enough for him to miss time. But playing two games in five days changed that. 
He didn't blame the Thursday night game for the injury, but Sherman's thoughts on the mid-week games are no mystery. Eleven months ago he wrote an article entitled "Why I Hate Thursday Night Football" on The Players' Tribune. 
Thursday Night Football is just another example of the NFL's hypocrisy: The league will continue a practice that diminishes the on-field product and endangers its players, but as long as the dollars keep rolling in, it couldn't care less.
He also referred to the games as a "poopfest." It's a sentiment that plenty of people agree with.
Thursday night football must be abolished. Unsafe for players. Rarely good for fans

— Brian Nemhauser (@hawkblogger) November 10, 2017
https://twitter.com/MikeMcCartney7/status/928860371984646145
Yea so Thursday night football is prob not the safest thing for the players

— Taylor Rooks (@TaylorRooks) November 10, 2017
Thursday night football smh…. the body is not ready and is not at peak performance within a 3 day span. Player safety tho huh? 🤔

— Terrance Knighton (@MisterRoast98) November 10, 2017
End Thursday Night Football.

End Thursday Night Football.

End Thursday Night Football.

End Thursday Night Football.

End Thursday Night Football.

End Thursday Night Football.

End Thursday Night Football.

End Thursday Night Football.

End Thursday Night Football.

— Dusty Lane (@Dustin_L_Lane) November 10, 2017
Despite the criticism, it's unlikely that TNF is going anywhere. The NFL simply makes too much money off of the games. But that doesn't mean tha other changes can't be made. One obvious one: Teams should only play on Thursday night's if they had a bye the previous Sunday.