Check Out These Crazy Patriots Super Bowl Conspiracy Theories
Are the games just a formality?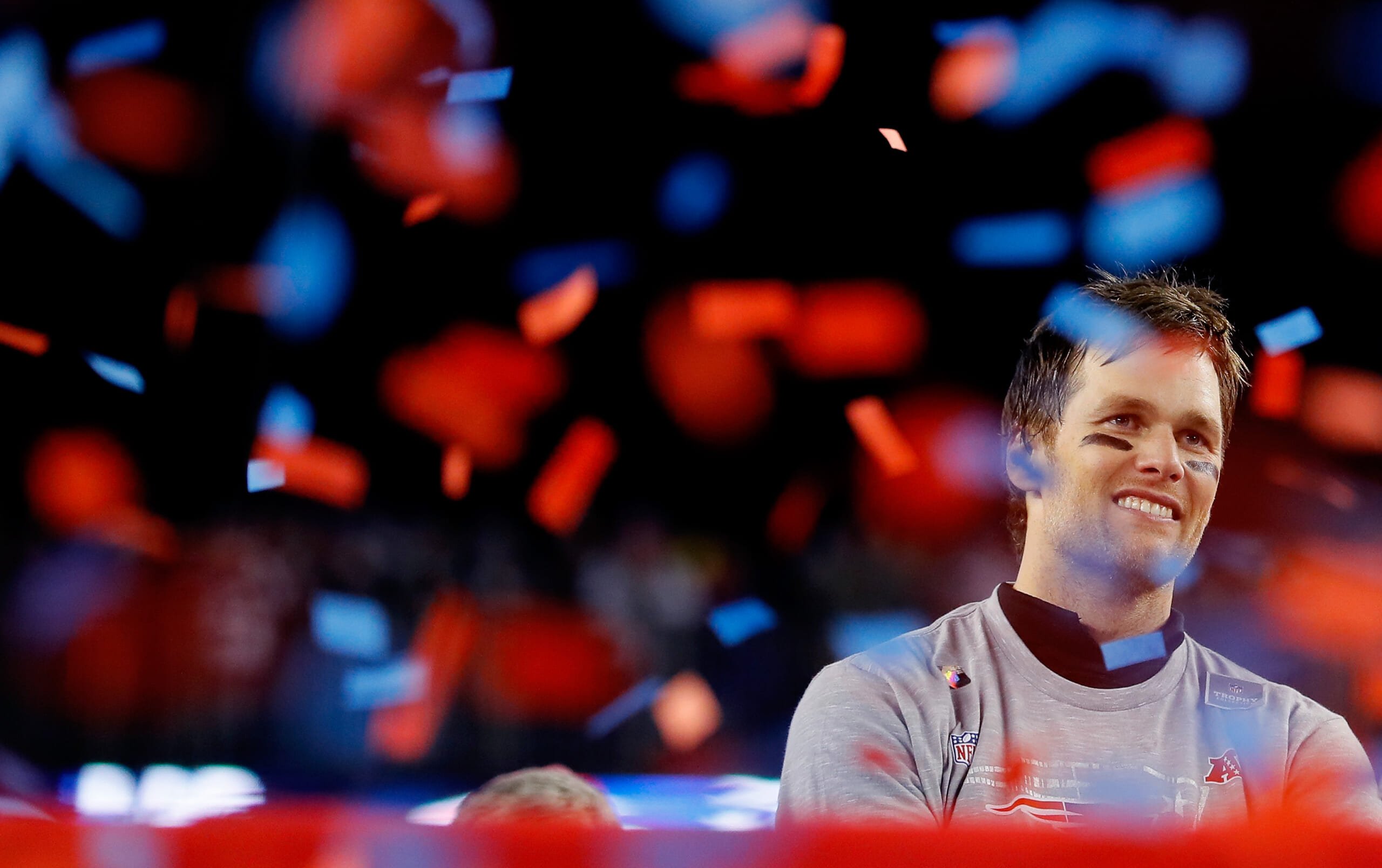 As much as it sucks to have the Patriots back in the Super Bowl, there's something fun about one of the teams in the year's most hyped game being so easy to hate.
And the Pats have made it even easier than usual this year after a comeback win in the AFC championship game that has some tinfoil hat-wearing conspiracy theorists crying foul. At issue are the officials, who some have suggested were wearing Tom Brady shirseys under their zebra stripes. 
The argument rests on a few things. 
First, there are the whistles that hurt the Jaguars. The one most have zeroed in on was this pass interference call on  A.J. Bouye, who rode Brandin Cooks out of bounds on what looked to be an uncatchable ball. 
The Jags were also hurt by a whistle that stopped a likely defensive touchdown after Myles Jack stripped the ball out of Dion Lewis' hands. Instead of Jack cruising into the end zone for six, the play was blown dead after the fumble recovery. 
Then there are the whistles that weren't blown against the Pats. At the end of the game, the refs had only flag New England once. If that sounds rare, it's because it is. 
The Patriots were called for 1 penalty against the Jaguars

It is the fewest penalties called on one team in a playoff game since the 2011 AFC Championship… when the Patriots were called for 1 penalty in a win over the Ravens

— NFL Research (@NFLResearch) January 21, 2018
But forget all the bitching and moaning about the flags. That's garden variety, post-game complaining that crops up with salty fans after every game. This conspiracy has something much better: Referees supposedly celebrating with Patriots players on the field.
At least, that's what some people think they see in these videos. 
https://www.youtube.com/watch?v=NYmxkumPnjk
This is the good stuff. This is what the two weeks before the Super Bowl are for. Forget all the football-nerd nonsense about schemes and game plans. No one's interested in the song and dance between players and the media. And please, no more "dilly dilly."
 But this kind of ridiculous bullshit? This is fun.