The NFL Just Relaxed Celebration Rules, But Players Will Still Get Flagged For Twerking
Also still illegal? Hip thrusting and crotch grabbing.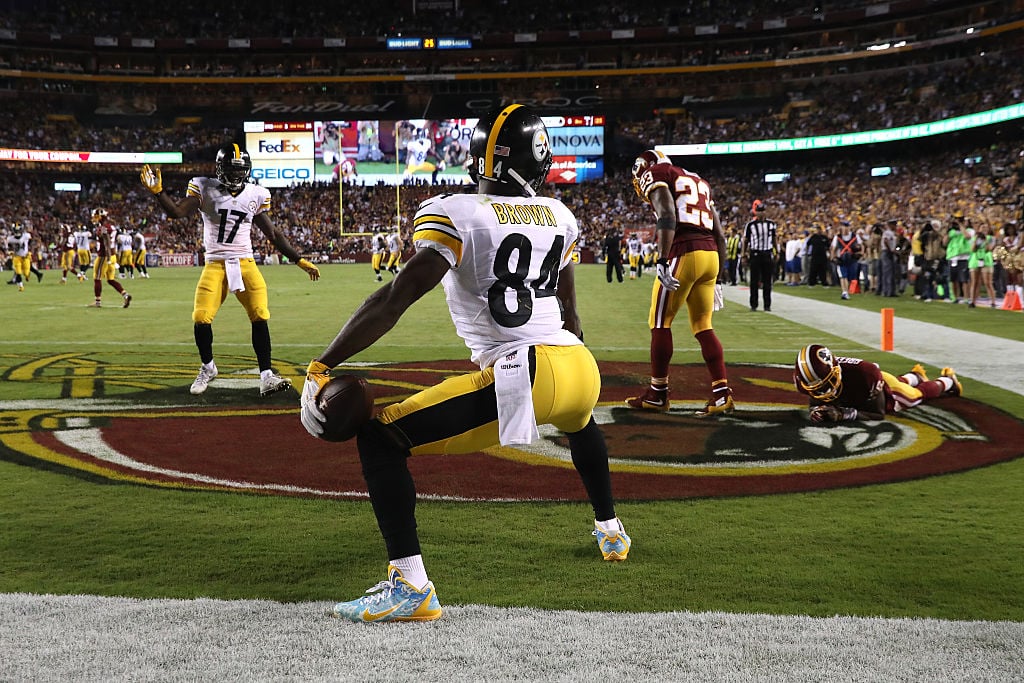 The NFL was treated to a rare day of good press Tuesday when Roger Goodell announced plans for the league to loosen its draconian rules against touchdown celebrations, which have turned referees into scolding schoolmarms who damped the joy of the game. 
"We know that you love the spontaneous displays of emotion that come after a spectacular touchdown," Commissioner Roger Goodell said in a letter addressed to fans. "And players have told us they want more freedom to be able to express themselves and celebrate their athletic achievements."
"We saw a lot of interest in liberalizing and allowing the players a little more freedom to be able to express their joy, their individuality and frankly celebrate the game," he added. 
Goodell's letter highlighted some of the celebrations that will be allowed under the new rules, including group demonstrations, snow angels and those that use the football as a prop, all of which would have drawn a flag last year. 
" tml-embed-width="480″ tml-embed-height="266″ tml-render-layout="inline
This is, without doubt, a good thing and we're glad the NFL did it.
But the more amusing part of this rule change is not what will be allowed, but what is still banned. That list includes "offensive demonstrations, celebrations that are prolonged and delay the game, and celebrations directed at an opponent," according to NFL.com. 
The vagaries here are intentional, allowing refs to deem whatever they want "offensive." But we do have some specifics regarding what the NFL has in mind here. Here's what the league will continue to ban:
Twerking

Crotch grabbing
Excessive hip thrusting
Simulated use of weapons